FEATURES & HIGHLIGHTS
FOCUSED ON WHAT MATTERS
The Kodiak Orbitz 20 Orbital Scrubber enables the operator to easily clean a variety of floor surfaces. Learn how you can strip your floors chemical-free with orbital technology! Pads are installed and removed without tools for easy application switching. Heavy-duty rolling wheels allow for ease of transport. Heavy-duty isolators reduce vibrations at the handle-bar reducing oeprator fatique and increasing ergonomics. Containment Skirt standard to prevent solution or dust spread while in operation.
SPECIFICATIONS
KODIAK ORBITZ 20 ORBITAL SCRUBBER AT A GLANCE
Cleaning Path:
Run Time:

Continuous
Cord Length:

30 ft / 18 Gauge
Weight:

144-232 lbs
Motor Speed @ 60 Hz:

3,450 RPM
Handle Size (L x W):

37.25" × 1.5"
Head Size (L x W x H):

20" × 14" × 2.75"
Pad Size (L x W):

20" × 14"
Sound Level:

69 dBA
System Voltage:

42 VDC
Power:

1.5 hp
Scrub Head Construction:

7 Gauge Steel
Brush Deck Options:
KODIAK ORBITZ 20 BENEFITS
TO MAKE YOUR LIFE EASIER
Decibel Level: 69 dbA
Machine Wheels: Non-Marking
Power Cord: 120 V-AC/50-60Hz (50′ 14 Gauge)
High Performance motors and down pressure provides an unmatched standard of cleaning.
Orbital Scrubhead delivers premium chemical-free floor stripping while reducing water consumption by up to 70%.
Tons of Applications simply by changing pad types or adding extra weights if possible.
Reduce Slip & Fall potential by eliminating chemical stripper from your facilities cleaning supplies.
Heavy Duty Isolators delivers ideal vibration reduction to the operators hands for optimal operator ergonomics.
---
Why Choose Kodiak Floor Scrubbers?
Kodiak Cleaning Equipment specializes in durable equipment that will last for years to come. If you are tired of purchasing a new floor scrubber every year, you have come to the right place! We would love to get in contact with you and provide a complimentary Site Survey and Demonstration. Finally a quality alternative to used, reconditioned, demoed or cheap imported products that break and lack local support. Kodiak is assembled with American Labor and has parts and technical support 2nd to none. Comparable in price to mid-lower segment equipment, but not cheaply made. Reduced cost to build due to simplicity in design, leveraging excess production capacity and brought to market with exhibiting resources.

---
FLOOR SCRUBBER RENTALS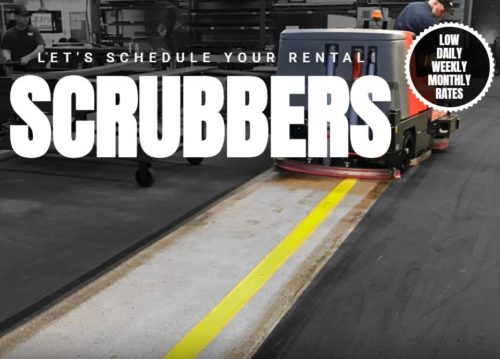 Rent your machine today! Clean your floors with efficiency and power. Our floor scrubbers cut through built-up grime and soil with ease. These maneuverable models are perfect for small or mid-sized cleaning areas or narrow, tricky spots. Choose from a wide variety of scrubber types, just like this Kodiak Orbitz 20 Orbital Scrubber to best solve the job at hand!
Choose Your Rental
---
DOCUMENTS
FOR THE KODIAK ORBITZ 20 ORBITAL SCRUBBER
---