The PowerBoss Nautilus is a highly maneuverable mid-size ride-on scrubber/sweeper that delivers excellent cleaning results. The large water capacity means prolonged runtime operation, so you can spend more time cleaning than refilling.
The Nautilus features one switch operation that turns all the selected functions on and off. Adjust water flow and change brush pressure while the machine is running. This scrubber/sweeper is powered by two Eaton hydraulic motors that turn two 45″ cylindrical brushes at 425 RPM. Based on your cleaning needs, the down pressure can be adjusted from 200 to 400 pounds. This gives you the power to remove build-up from floors and bring back the high gloss finish to dirty surfaces. An optional heavy-duty edge scrubber is available that allows the machine to clean close to walls and rack rows. In one pass, the PowerBoss Nautilus deep-cleans and a powerful vacuum quickly dries the surface, leaving floors immediately dry and safe for traffic.
Maintenance is easy with the PowerBoss Nautilus Scrubber/Sweeper. Simply remove the engine panels to have 360 degree access to all parts of the machine. No tools are required to change the scrub brushes and the squeegee tilts up for adjustments or changes. The recovery tank is easy to drain and clean. Heavy-duty stainless steel components means the Nautilus is built to last, withstanding corrosion.
As the Nautilus sea creature is a symbol of strength and longevity, so is the aptly named Nautilus scrubber/sweeper, which delivers excellent cleaning results in a highly maneuverable package.
PowerBoss Nautilus Scrubber/Sweeper Features:
One switch operation, simple to use
Easy Access to Electronic Systems, Hydraulic Manifold, Steering Assembly, Kubota Engine, Radiator, Hydraulic Oil Cooler
Optional 16″ Disc Scrub Brush for cleaning against the walls or close to racking or conveyer systems
Excellent turning radius
Sweep brushes powered by 2 hydraulic motors which provide exceptional cleaning performance
The squeegee tilts up for quick squeegee adjustments or changes which helps provide a completely dry floor immediately after scrubbing
Prolonged Runtime Operation from the large solution & recovery tanks that yield up to 2 hours of scrub time
Disinfectant Spray Bar Option
Thermal Green Technology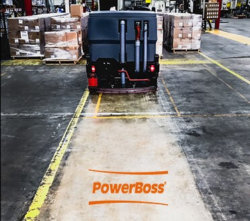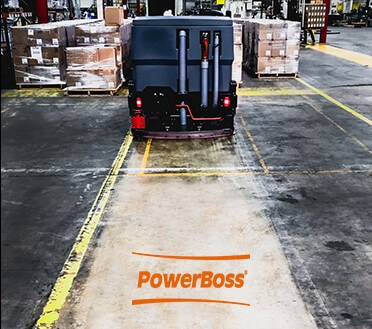 Powerboss Nautilus models have the exclusive option of Thermal Green Technology. This simple, but effective hot water system makes use of the heat already being generated by the engine's catalytic converter to heat up the cleaning solution. The hot water is dispensed along the scrub path to significantly aid in loosening soils for even more thorough cleaning. The effect reduces the need for additional detergents to the point that some areas may be cleanable with hot water alone! It's sensible, low-maintenance, and energy-efficient cleaning. You clean everything else with hot water; why not use it when scrubbing the floor? Read more.
Drag the image below to view the Nautilus's turn radius!
0%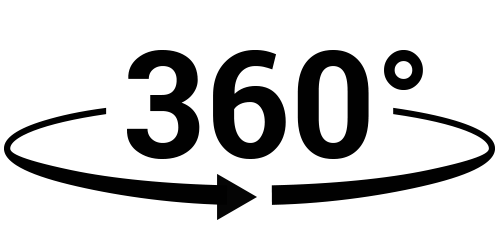 Comparable to:
Tennant M20, Tennant M30, Tennant T20, Advance SC8000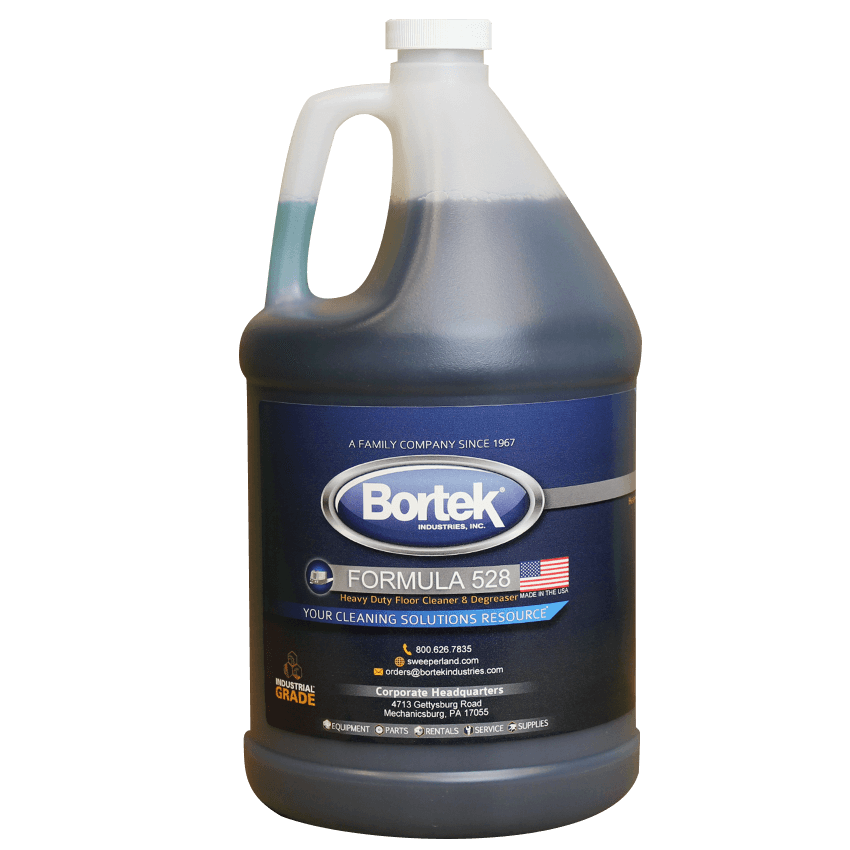 We highly recommend using Bortek brand chemical products in this machine. Our cleaning solutions are made with scrubbers in mind, and designed to be low-foaming in order to prevent hazardous overflows.