Careers at Bortek Industries & CIE®
Every employee is unique and has his or her own set of responsibilities, lifestyles and priorities. We value these differences and are dedicated to providing our employees with an encouraging, courteous and fair work environment. To guarantee a knowledgeable and productive team, we believe in investing in our employees careers through their professional growth in education and training. The strength of our team leads the way to a healthy company future. Based in Mechanicsburg with locations in Pittsburgh, NJ, & NC, we're suited for maximum flexibility for our employee base to bring us all together to accomplish something amazing, together.
Bortek & CIE Employees
PA, NJ, & NC Job Openings | Join our team today!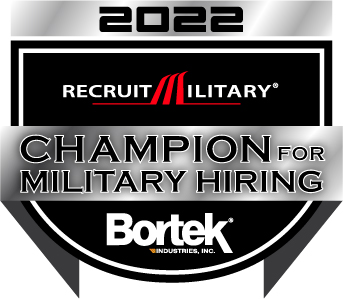 Looking to join our team? We'd love a chance to meet with you! We all look out for each other and assist everyone as best we can while providing world class service to our customers. Each team member has the benefit of learning something new from one another in their respective field of expertise. Cross-training tends to happen organically so, for example, our service technicians learn about sales, our warehouse personnel learn about the products we carry as well as how supply-chain management works, administrative employees learn what makes each piece of equipment unique, and our sales force and management team evolve daily to improve the efficient and effective flow of doing business. We also get a kick out of getting to know each other as a person, and not as just another name in the books. We're very proud of the work we do and the level of integrity with which we do it.
---
Learn more about some of our positions!
Employee Benefits
Careers at Bortek Industries provides a benefits plan that is designed to provide the protection, flexibility and peace of mind needed for our employees, their spouses and dependents (if applicable) to build a better life at home and work.
The company benefit package includes the following:
Health & Vision Coverage
Optional Dental Insurance
Optional Life Insurance
Paid Time Off
For the welfare and security of our employees, Bortek Industries insurance package protects from incurring large expenses caused by illness, injury or disability on the job. Any optional insurance products are pre-tax through our cafeteria plan.
Retirement Plan
Our Plan offers tax-advantaged savings and retirement income to our employees. Our plan features great flexibility in investment choices, and a company matching contribution for our employees.
Paid Time Off
Whether you need to relax, re-energize on vacation or recover from an illness, Bortek Industries believes time-off is important, as well as healthy for employees. That's why we encourage our employees to benefit from well-earned time away from work by using their full allotment of paid time off each year. We offer paid time off for all full-time (40 or more work hours each week) employees.
Holidays
Every year, Bortek Industries employees have eight paid holidays. The holidays are as follows: New Year's Day, Good Friday, Memorial Day, Independence Day, Labor Day, Thanksgiving and the day after, Christmas. Veteran's are also celebrated with an additional day off on Veteran's Day.
---