Cleaning just got easier; the Factory Cat GTX Series rider scrubbers provide the maneuverability of a walk-behinds with the cleaning productivity of ride-on machines. Shorter than some walk-behinds, the compact GTX can u-turn in as little as 57 inches, giving the operator excellent maneuverability in any location. The fully adjustable, spring-suspension chair and armrests make the GTX comfortable for long shift work. Plus, the tall seat gives the operator excellent visibility.
The GTX Series is available in both disk and cylindrical models. The disk model delivers 50% more scrubbing power than competitive brands. The cylindrical model sweeps and scrubs in a single pass. With 35-gallon recovery/solution tanks, 7 hour run time and wider scrub paths, the GTX Series scrubbers can scrub longer, increasing your cleaning productivity. The powerful drive motor can easily climb steep ramps while performing heavy-duty scrubbing. The robust vacuum leaves floors dry and safe for immediate traffic. The GTX is easy to maintain with its tip back tank for easy access to filters, valves, vacuums, batteries and actuator.
Features
24″ to 34″ scrubbing path
35 gallon tank
The Central Command II center includes an LCD screen, on-board diagnostics, and hour meters
Operator has a spring mounted chair and an adjustable steering wheel
The GTX has curtains and wipers to control water flow
When the batteries are running low the machine will shut down all systems except the transport so the operator can return and charge it
Machine Overview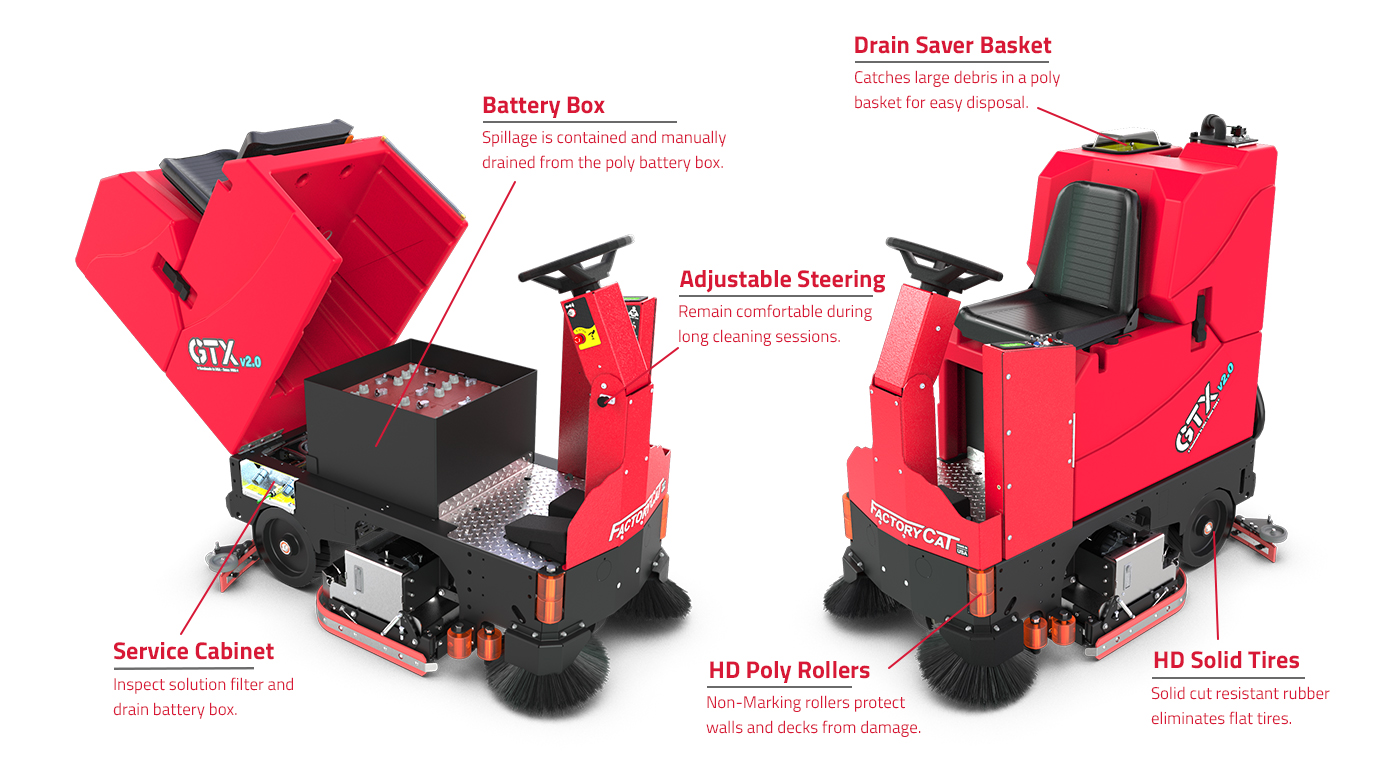 0%
Comparable to:
Tennant 12, Tennant 16, Advance Adgressor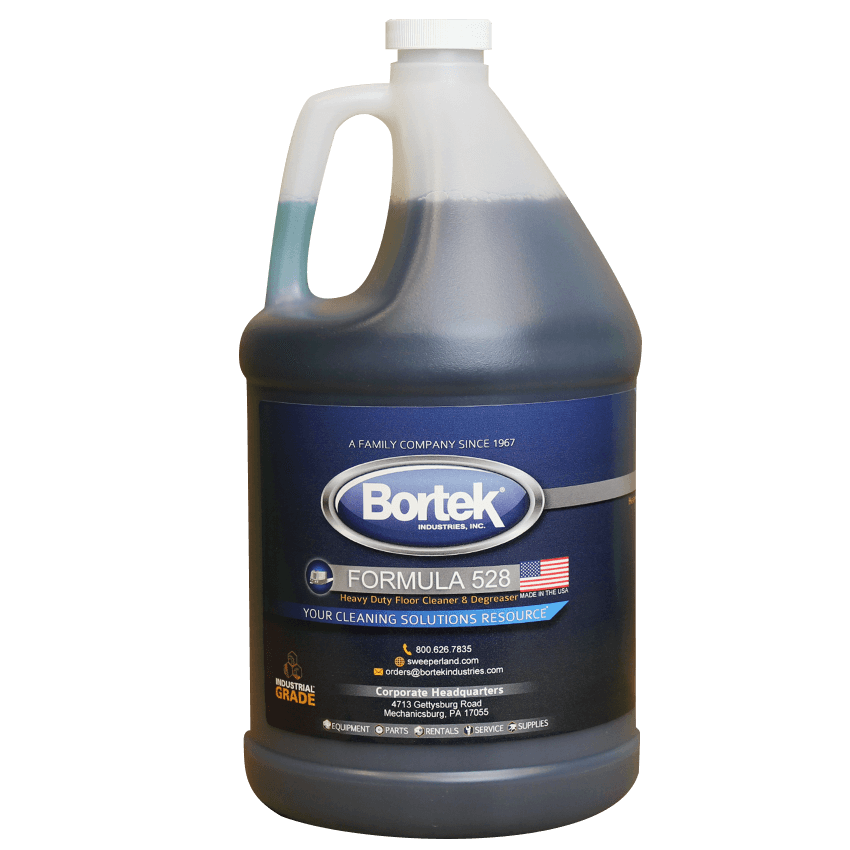 We highly recommend using Bortek brand chemical products in this machine. Our cleaning solutions are made with scrubbers in mind, and designed to be low-foaming in order to prevent hazardous overflows.