The PowerBoss Phoenix 3030 is a compact brush scrubber with a 30"cleaning path and features two 15″ disc brushes equipped with Aqua-Stop brushes. Aqua-Stop technology has been tested and proven to produce 20% water and chemical savings by retaining the water and chemical under the brush longer than a standard disc brush via the Aqua-Stop ring encapsulating the bristles and trapping the water giving the operator the ability to use minimal water flow to achieve professional results. The scrub deck is made is made of corrosion-resistant aluminum casting. The direct Brush Release System (BRS) allows brushes to be changed quickly.
The Phoenix 3030 covers 40,920 sq. ft. per hour. Easy-to-understand controls ensure that the machine is simple to operate. The 30 gallon recovery tank is easy-toclean and hygienic while the Anti-Foam System (AFS) protects the vacuum motor from damage. An on-board charger is convenient and allows the machine to be charged anywhere. As an added safety feature, when the on-board charger is plugged in, the machine is not operable. Removing the brushes is as easy as pressing down with your foot, handsfree brush removal. Squeegees have also been designed so that no operator adjustment is necessary. A low brush deck design is ideal for cleaning underneath obstacles such as shelves, warehouse racks and other stationary objects.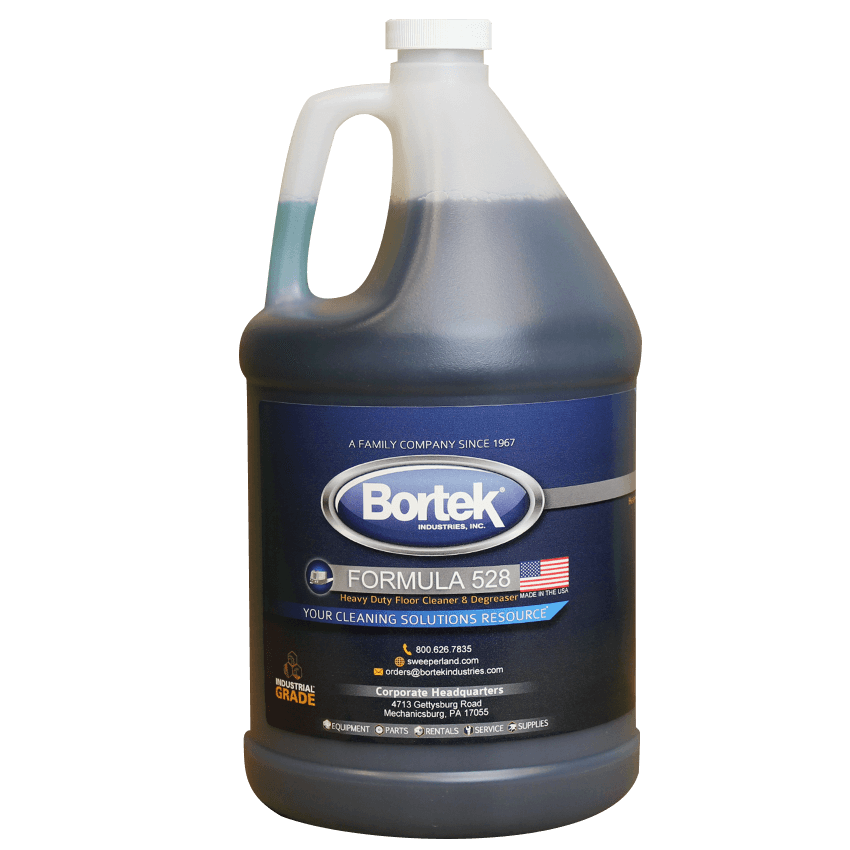 We highly recommend using Bortek brand chemical products in this machine. Our cleaning solutions are made with scrubbers in mind, and designed to be low-foaming in order to prevent hazardous overflows.