With a cylindrical brush deck that has an integrated sweeping function, the PowerBoss Phoenix 24 scrubber has the power to guarantee an even cleaning result across the entire width of the machine. The Phoenix 24 can reach speeds of up to 23,680 feet per hour with its 19-gallon solution tank and 19.5-gallon recovery tank. Made of corrosion-resistant aluminum casting, this scrubber is built to last. The Phoenix 24 is also service-friendly, offering direct access to batteries and drive. The direct Brush Release System (BRS) allows the operator to change brushes and squeegees quickly. Flow-optimized dirty water tank with AFS (Anti Foam System) prevents foam while protecting the vacuum turbine.
Even the most difficult floors are no match for the Phoenix 24, thanks to its innovative squeegee with Quick Adjust System that allows optimum pickup. The Phoenix 24 is easy to handle with its compact, ergonomic design. The low brush deck makes it ideal for cleaning underneath objects, such as warehouse racks, skids and other stationary objects. The easy-to-use PowerBoss Phoenix 24 delivers high performance to ensure low running costs and is ideal for efficient wet cleaning of medium-sized to large areas.
PowerBoss Phoenix 24 Features:
Large tank lid provides access for easy clean out
Squeegee provides optimum pick-up of dirty water, making the floor traffic-ready almost immediately
Designed to give the operator an excellent line of sight to the area that needs to be cleaned
Large tank opening allows for fast fill with automatic filling systems
Easy access to the batteries and drive system for service and maintenance
"Silencer" option means significant noise reduction
Simplified and easy-to-understand operator controls
On-board charger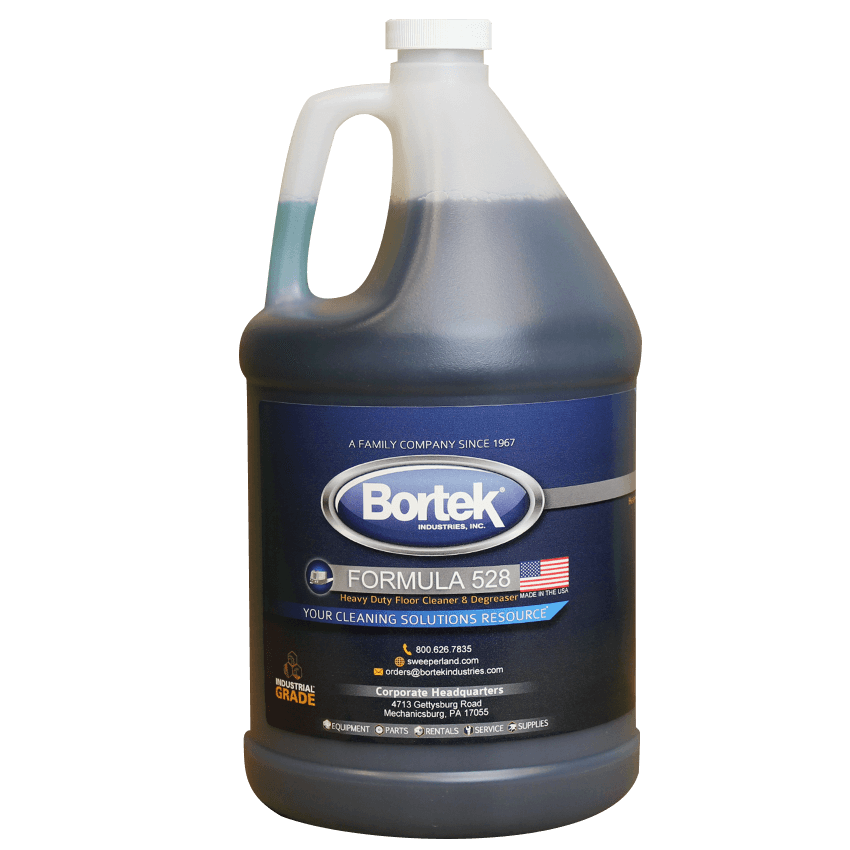 We highly recommend using Bortek brand chemical products in this machine. Our cleaning solutions are made with scrubbers in mind, and designed to be low-foaming in order to prevent hazardous overflows.