The PowerBoss Phoenix 26 scrubber is a disc model equipped with the patented PowerBoss® Aqua-Stop. With other scrubbers, water spins out the sides of the brushes. Aqua-Stop prevents this from occurring, which decreases the amount of water and chemicals being used. Aqua-Stop not only saves you money on chemicals and water for your machine, but also concentrates that power within the brushes for a more thorough clean with one pass. The Phoenix 26 can clean even the most difficult floors and the squeegee provides optimum pick-up of dirty water, making the floor traffic ready almost immediately.
The PowerBoss Phoenix 26 can reach speeds of up to 25,640 feet per hour. The large 22.5-gallon solution and recovery tanks mean that the Phoenix 26 can run longer between emptying. Made of corrosion-resistant aluminum casting, this scrubber is built for longevity in the field. Service-friendly, the PowerBoss Phoenix 26 offers direct access to batteries. The brushes and squeegees are easy to change with the simple push of a button. Flow-optimized dirty water tank with AFS (Anti Foam System) prevents foam while protecting the vacuum turbine. With simple, ergonomic operation, this compact scrubber is easy to maneuver in the tightest aisle and hallways. An on-board charger allows for convenient charging. If noise is a concern, the "silencer" option delivers a significant noise reduction. Get even cleaning result across the entire width of the machine with the Phoenix 26.
PowerBoss Phoenix 26 Scrubber Features:
Squeegee provides optimum pick-up of dirty water, making the floor traffic-ready almost immediately
Low brush deck is ideal for cleaning underneath obstacles.
Large tank opening allows for fast fill with automatic filling systems
Easy access to the batteries and drive system for service and maintenance
Easy, ergonomic operation
On-board charger
"Silencer" option means significant noise reduction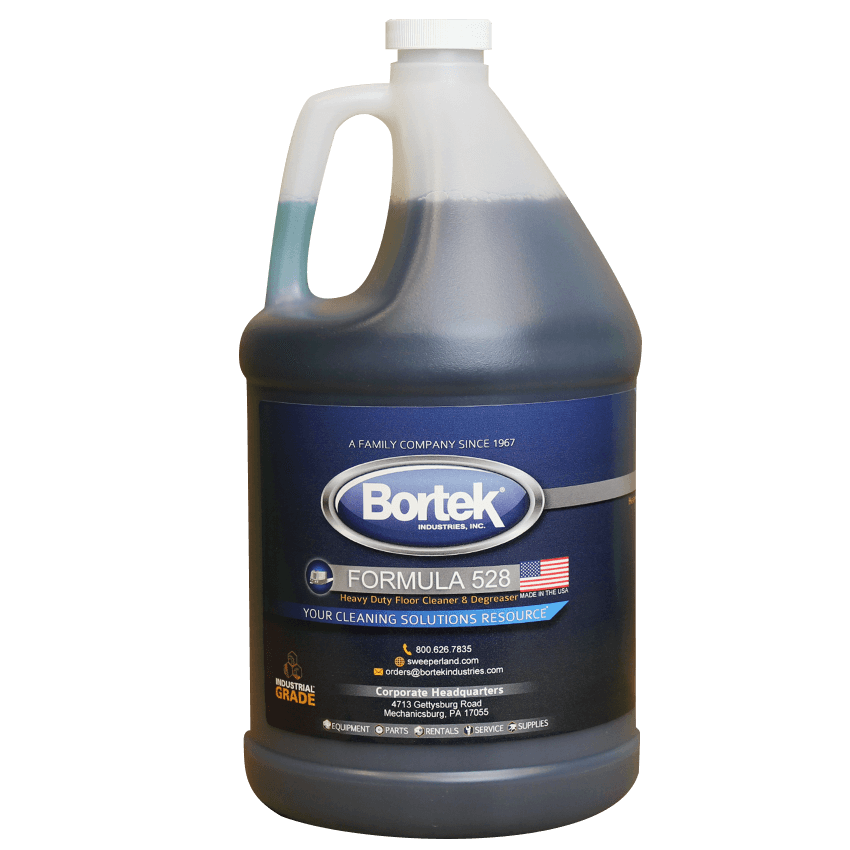 We highly recommend using Bortek brand chemical products in this machine. Our cleaning solutions are made with scrubbers in mind, and designed to be low-foaming in order to prevent hazardous overflows.