Bortek Industries is a locally owned and operated family company out of Mechanicsburg, PA. With over 50 years of experience, Bortek maintains a proud tradition of putting our customers first.  Our purpose is to consistently provide the best possible solutions and support to solve our customers' facilities maintenance, cleaning, and sanitation problems. Each and every one of our over 16,000 customers is special with unique cleaning problems. At Bortek, our level of experience remains unmatched and allows us to create solutions that are tailored to your specific needs. We do all we can to ensure you get the absolute best customer service possible.
First in Power Cleaning Equipment®
We understand that everyone has different needs so we do our best to cover all the bases. We offer rentals, used equipment, and, of course, new equipment to ensure everyone can find what they need, when they need it. With all equipment options we offer come many services we can fulfill to make your life easier. We've got all stock and aftermarket parts readily available to ensure you have the parts you need for any brand of cleaning equipment. If you need any assistance, our parts department will provide premier support and will get what you need in a timely manner.
Our world-class and all-encompassing maintenance services are also a huge benefit to our customers. We do repairs on all types and all brands of professional cleaning equipment either at any of our five repair centers or on-site at your location, whichever works best for you. We'll work around your schedule so you can have your equipment running at peak performance year-round.

Whether you have a fleet of machines or just one, you can trust Bortek Industries to deliver genuine support for all service, parts, and maintenance needs. We'll keep your equipment up and running at peak performance. Bortek's Service Solutions take the worry and hesitation out of maintaining your equipment by offering several service program options, each designed to fit your unique business needs. Each service program provides you with the flexibility and confidence that your machine will be skillfully and efficiently serviced.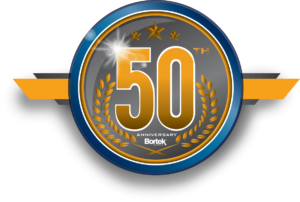 Although Bortek Industries cleaning equipment is backed by the best comprehensive warranty in the industry, it's best to pair that warranty with a planned maintenance agreement. If your machine is not maintained properly, you run the risk of having unclaimed warranty repairs. BUT, when you combine your factory warranty with a planned maintenance agreement, you help increase the life-cycle of your machine while maximizing its up-time. Make sure to get the most from your warranty with Bortek Planned Maintenance.
As a company, one of the things we're most proud of is our ability to fulfill our customers' needs and solve difficult cleaning problems at an affordable cost. We go out of our way to ensure you get what you need and have the absolute best experience possible. We encourage you to ask questions of us on anything you need. Our customers are some of the best people we've ever worked with and we're always thrilled to be able to assist them with all of their supply and power cleaning equipment needs. Order what you need online or over the phone today! With 6 locations throughout the Northeast, we're situated to ensure we're able to get to you in a timely and efficient manner.
We're Bortek Industries…  First in Power Cleaning Equipment®
Our Brands
For power-cleaning equipment, look no further than our very own Bortek-Exclusive HAMMERHEAD® brand of equipment. HammerHead® machines are lean, mean, industrial-grade machines. They are Best-In-Class for Quality, Durability, Performance, and Warranty. These machines have been specifically designed to ensure they are the most effective, affordable, and reliable pieces of equipment in the industry. Common sense is a key facet that has been integrated in every Hammerhead machine to allow for easy and simple operation of the machines. They are intuitive and simplistic enough that even untrained personnel can operate them with ease. HAMMERHEAD® machines have exacted Engineered Simplicity® in every design aspect. Ask your representative for a courtesy site survey and demonstration.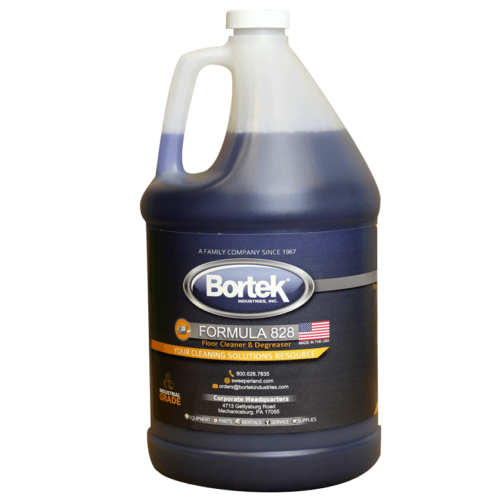 For best cleaning results we recommend our exclusive Bortek detergents, we've developed these products to solve all manner of difficult cleaning task for over 50 years. We have a large portfolio of affordable, effective, safe, and easy to use chemicals, floor finishes, concrete and stone finishes, bathroom cleaners, sanitizers, disinfectants, and green cleaning solutions. To prevent unintended damage to your floor scrubber, we suggest using detergents specifically designed for this purpose. Bortek chemical products are the best choice to protect your investment and achieve high performance results. Additionally, we also offer a wide selection of cleaning tools, mops, trash liners, and bathroom sanitary paper supplies. We have you covered to fulfill all your facility's cleaning and supply needs. If you need assistance in solving cleaning problems or would like to reduce your maintenance and supply costs, just ask for your local Supply Specialist and we'll get you taken care of in a timely manner.
At Bortek Industries, our rental fleet boasts a wide variety of current model floor scrubbers, sweepers, street sweepers, and concrete polishing machines geared to solve most any floor cleaning problem with the expertise to back it up. This allows you to receive the right machine for the right application—ensuring you get maximum results for your efforts. We're dedicated to providing the absolute best cleaning equipment rentals and are experts in making sure you receive everything you need to achieve the clean you need. If you're looking for on-time delivery and effective and reliable equipment for your cleaning needs, we are your best choice, hands down! If you need assistance, just ask to speak to our rental manager or your local equipment specialist.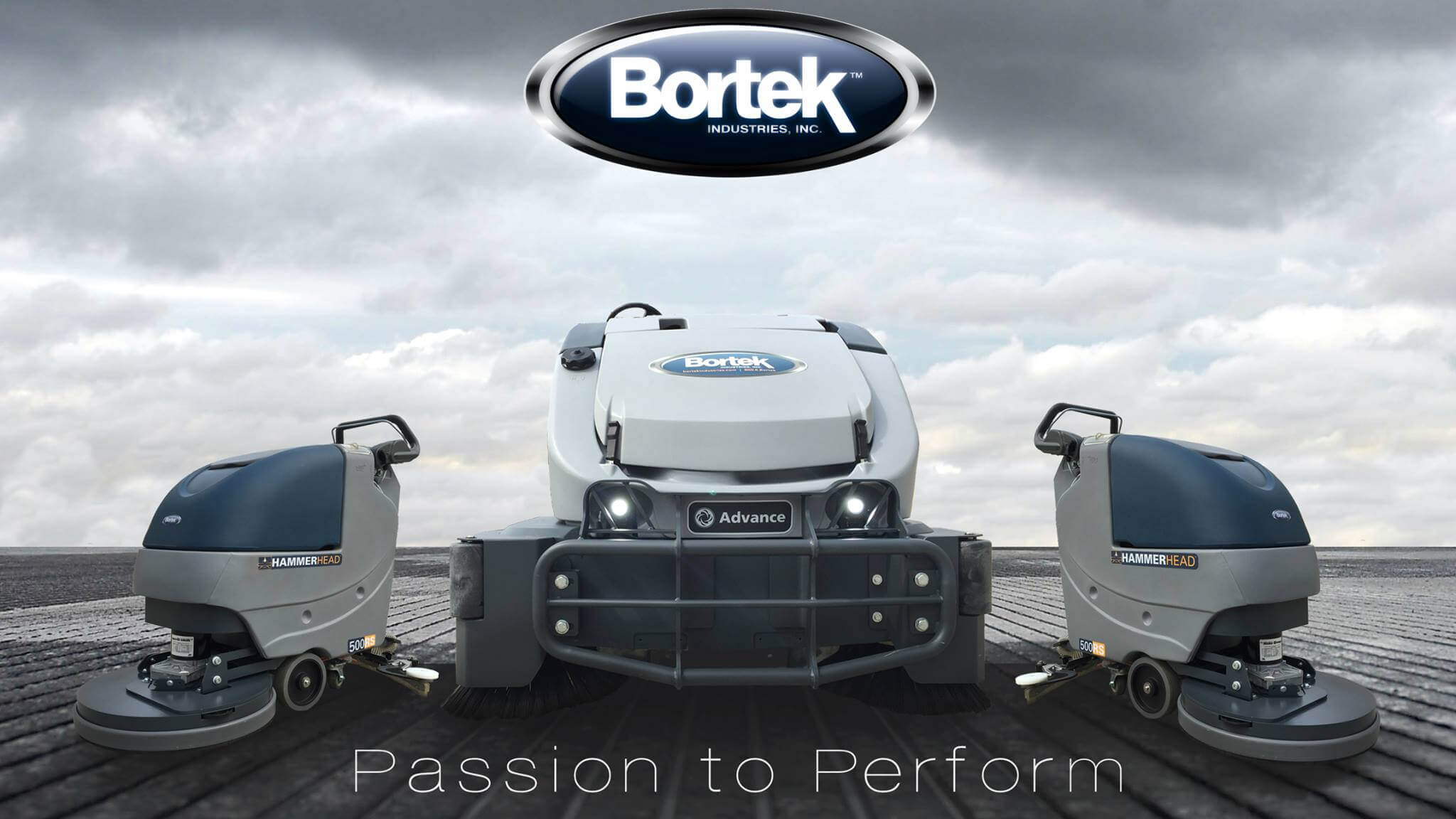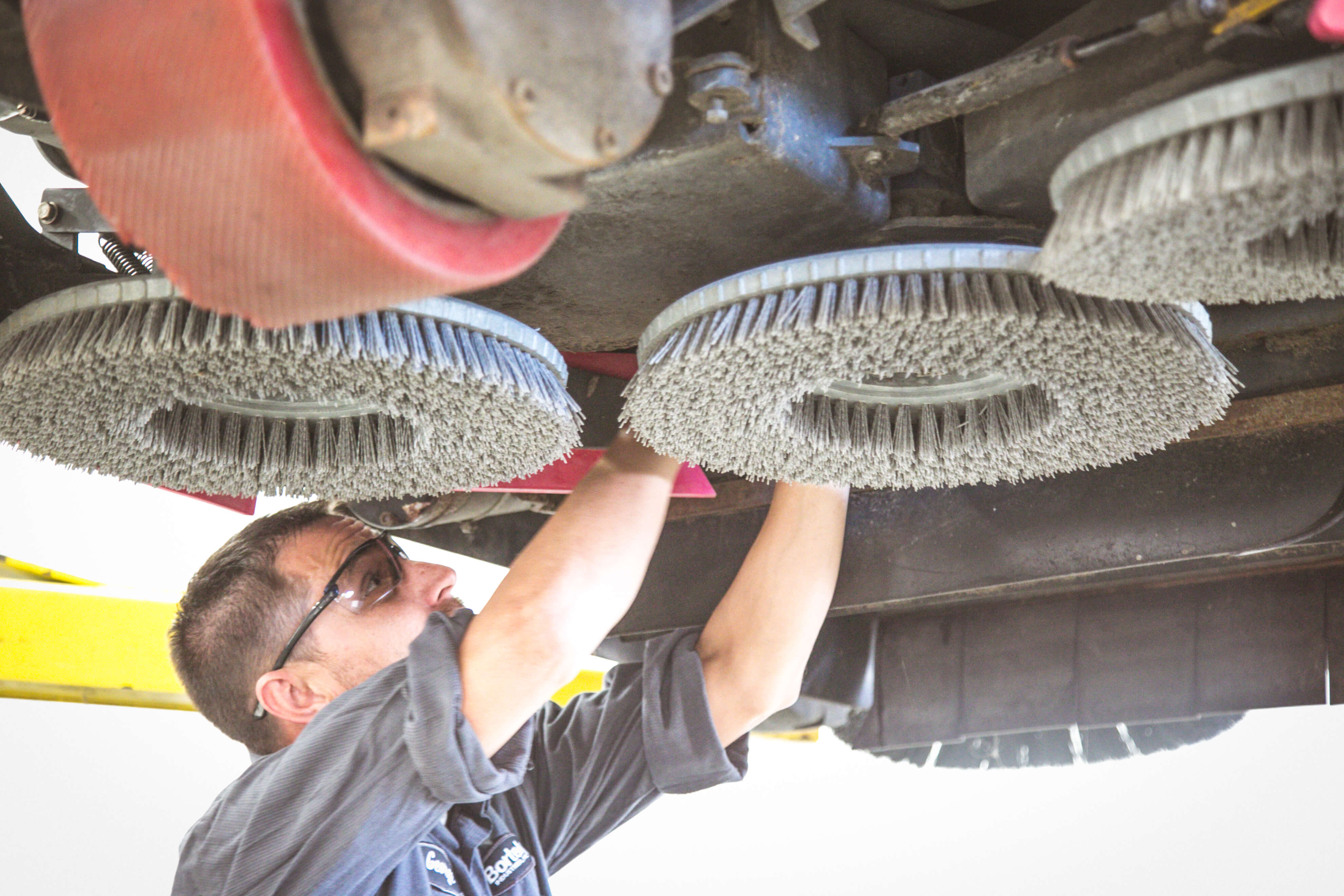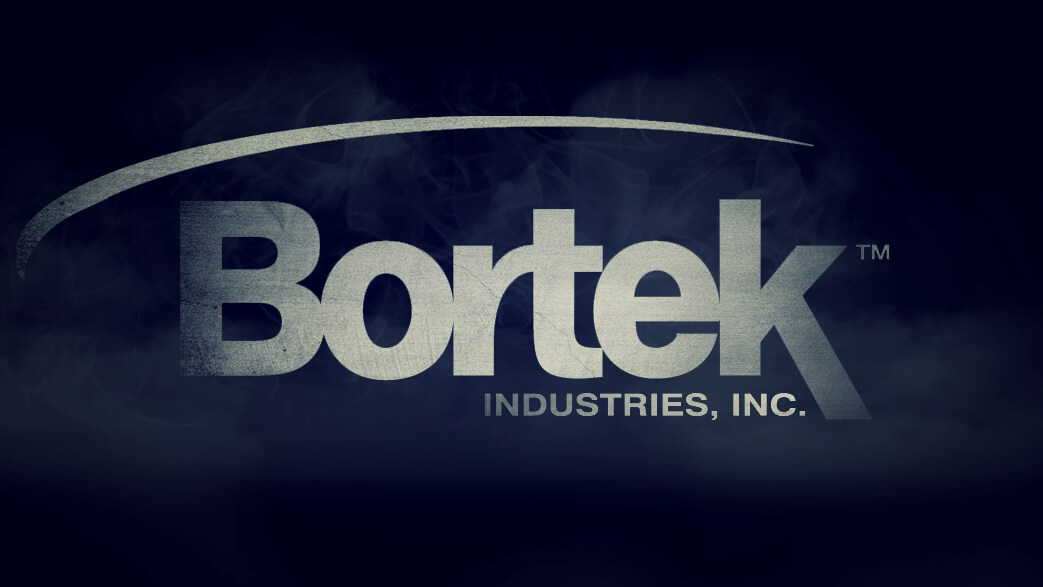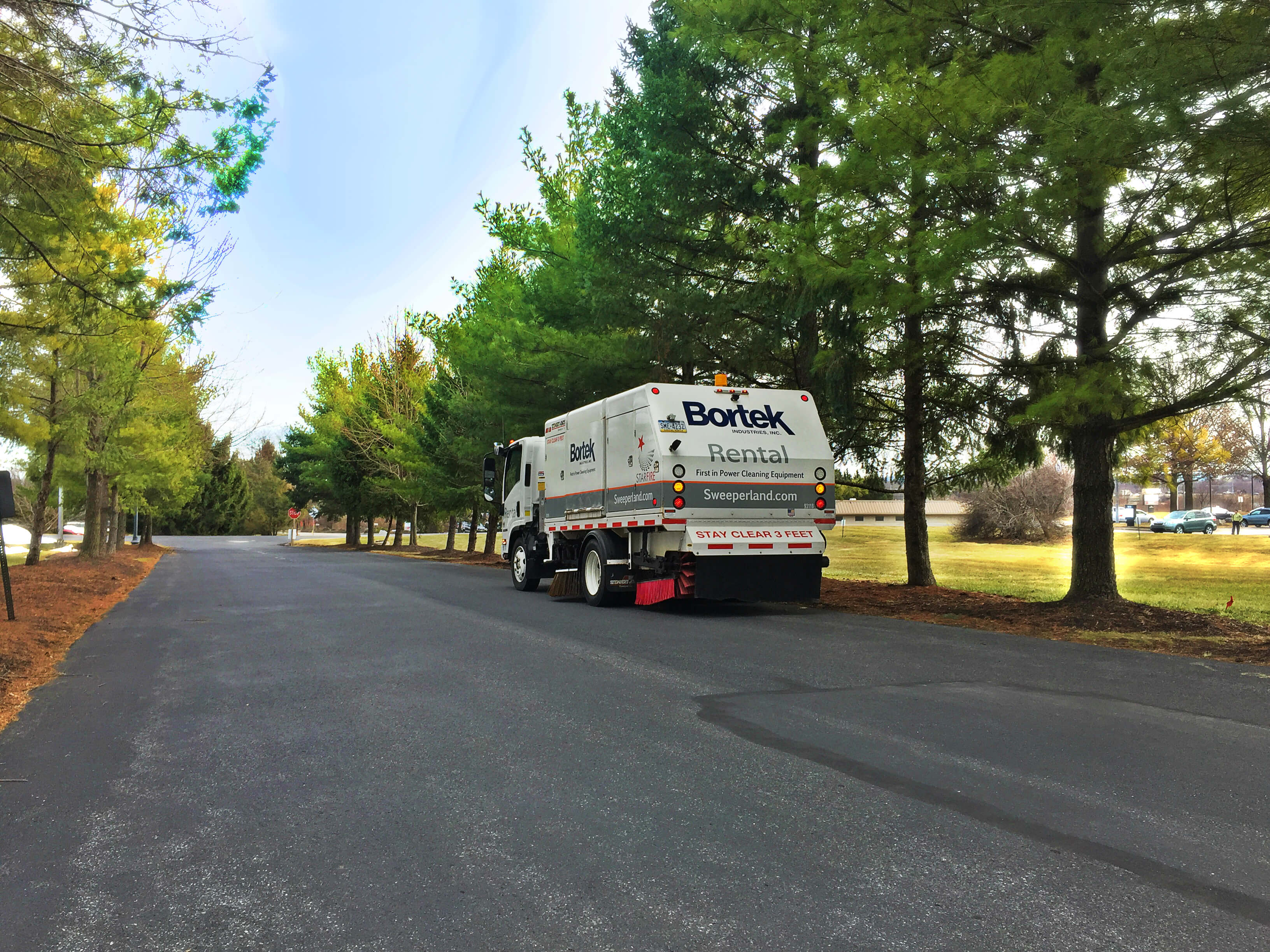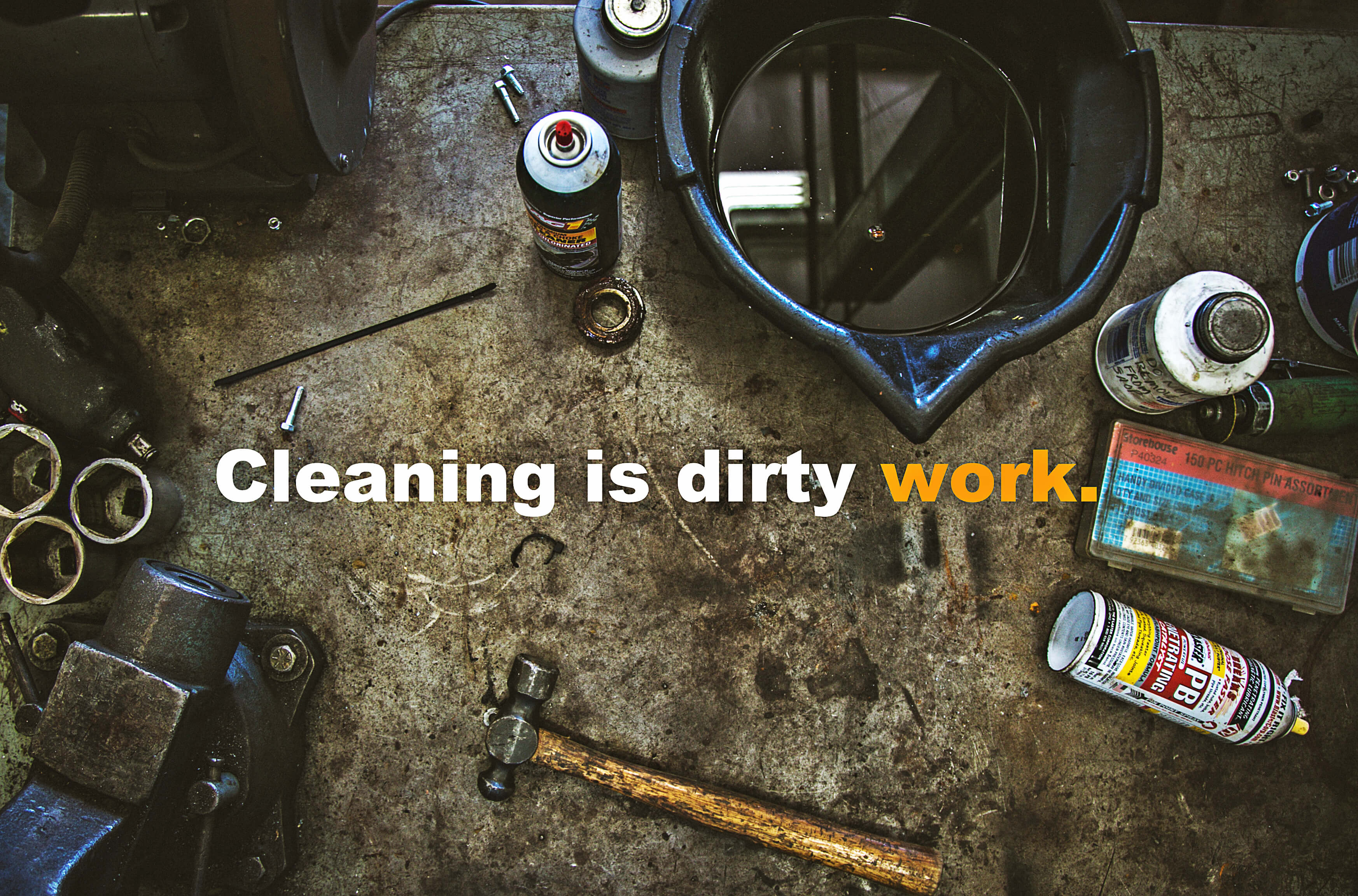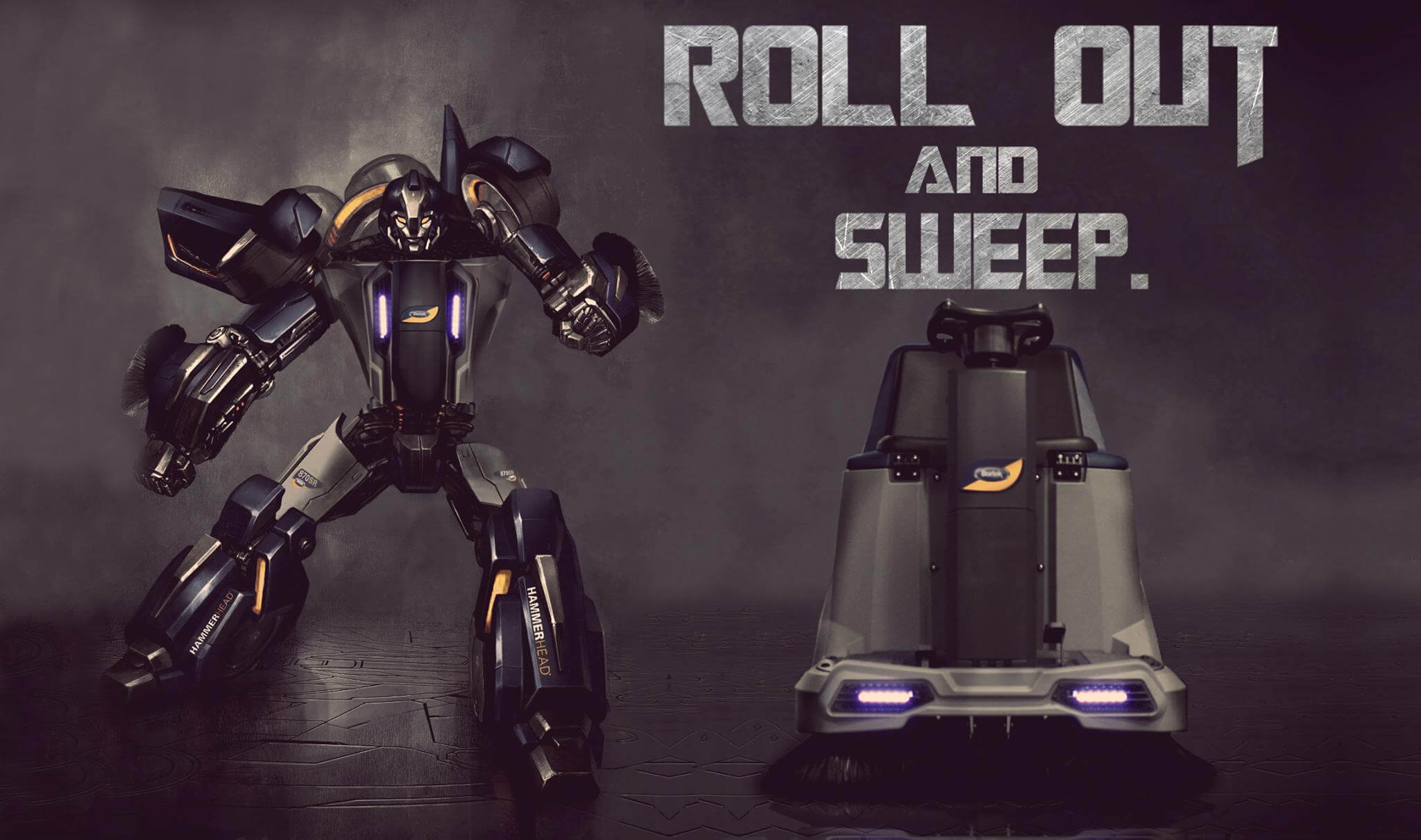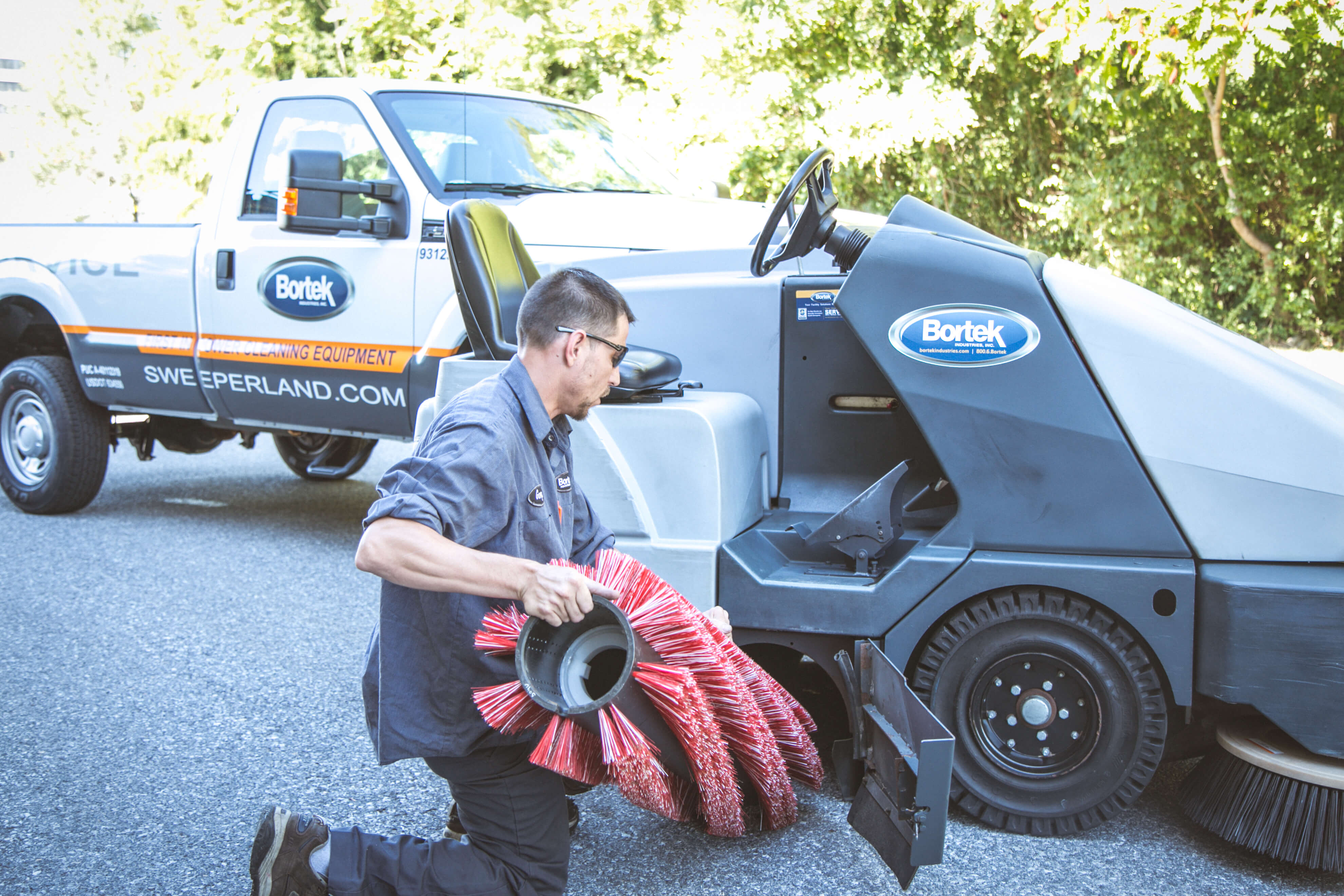 If you prefer ordering online, this can be done through our exclusive CustomerLink on-line tool. CustomerLink allows you to research and place your orders for most anything your facility needs. CustomerLink is your personalized 24/7 on-line service that ensures you get the best information at your fingertips.
Anytime, anywhere, you can place and check your orders as well as browse our vast selection of products and services with CustomerLink. Supplies, rental equipment, equipment purchases, and everything in between can be viewed at your leisure. CustomerLink also allows you to view the current status of your order as well as your account so you can have the most up-to-date and accurate information at your fingertips. For your equipment maintenance needs, that's covered as well. Service history for each piece of equipment is recorded for your convenience to ensure your machines are always at peak running condition. To make things even more convenient, we've also integrated a "list" system that allows you to save items to your lists directly from your past orders or from items search that you frequently order enabling a single click order. These customized, personal lists are great for speedy checkouts. You can make as many lists as you need to organize your ordering as you want.
CustomerLink guarantees you receive consistent and customer-specific pricing, and quick consistent shipping with accountability every time. While browsing our website, you'll see a huge amount of power cleaning equipment to choose from. We carry a vast selection of best in class commercial carpet and hard floor care equipment, industrial hazardous Vacuum systems, all forms of Industrial Sweepers and Scrubbers, and Street Sweepers. Sign up here!
Bortek Industries, First in Power Cleaning Equipment®