FEATURES & HIGHLIGHTS
FOCUSED ON WHAT MATTERS
The Nautilus HD high-dump capable floor scrubber/sweeper is truly a modern marvel. Incredible performance, cleaning power, reliability, and convenience makes this machine a favorite among our customers. Everyone appreciates the simple quality-of-life things such as Easy Access where the operator can raise the hopper to remove the access for to easily inspect the hopper. The hydraulic quick view squeegee allows the operator to raise the squeegee to an ergonomic level to easily make adjustments or change the squeegee. A large drain hose provides quick and clean draining of the dirty water. Two large doors at the top of the tank and one 4″ access cap provide easy access for washing the recovery tank free of sediment.
SPECIFICATIONS
POWERBOSS NAUTILUS HI-DUMP SCRUBBER/SWEEPER AT A GLANCE
Working Speed:

7.7mph
Hopper Capacity:
Hi-Dump Clearance:

60"
Solution Tank Capacity:
Recovery Tank Capacity:
Climbing Ability:

9 Degrees
Turning Radius:

108"
Productivity (Theoretical):
Productivity (Practical):

50,000 sqft/hr
Size (L x W x H):

95" × 55" × 61"
Weight:

4,800 lbs
Brush Deck Options:
MACHINE OVERVIEW
STANDOUT FEATURES

Powerboss Nautilus IC models have the exclusive option of Thermal Green Technology. This simple, but effective hot water system makes use of the heat already being generated by the engine's catalytic converter to heat up the cleaning solution. The hot water is dispensed along the scrub path to significantly aid in loosening soils for even more thorough cleaning. The effect reduces the need for additional detergents to the point that some areas may be cleanable with hot water alone! It's sensible, low-maintenance, and energy-efficient cleaning. You clean everything else with hot water; why not use it when scrubbing the floor? Learn more about TGT here!
POWERBOSS NAUTILUS HD BENEFITS
TO MAKE YOUR LIFE EASIER
60 Inch High Dump: The high dump incorporates two separate lift arm assemblies. Each of the two lift arm assemblies has its own hydraulic cylinder and a safety tube. The hydraulic cylinders are used to raise AND lower the bumper & hopper.
AMERICAN MADE: Performance & reliability that only the US of A can deliver.
Read and React Maneuverability: The operator can turn around in a 9-foot aisle if needed without having to back up or turn off the water or brushes while scrubbing. The operator can Read the traffic and React safely.
Independent Squeegee and Hopper Controls: This allows for superior service and maintenance positions.
Heavy Duty Compact Design: This design is industrial grade for durability without compromising maneuverability.
Stainless Steel – No Corrosion, Made to Last : Scrub deck, scrub deck doors, scrub deck hinges, side & rear squeegee frames, and all squeegee attachment bands (inner, outer, and side)
POWERFUL SYSTEMS
PROVIDING POWERFUL PERFORMANCE
Kubota Industrial Engines Built for Clean
The Thermal Green Technology (TGT) option maximizes cleaning power and provides the ability to clean, chemical-free
Eaton hydraulic motors
Parker O-ring Hydraulic Fittings
Parker rhino hydraulic hoses
Linatex extended wear, oil resistant squeegees
11,500 RPM hydraulic vacuum – dry floors immediately
Easy Access to Electronic Systems, Hydraulic Manifold, Steering Assembly, Kubota Engine, Radiator, Hydraulic Oil Cooler
---
← See it from every angle →
0%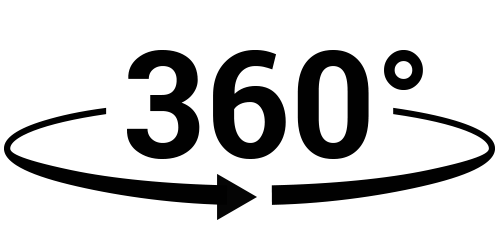 ---
FLOOR SCRUBBER RENTALS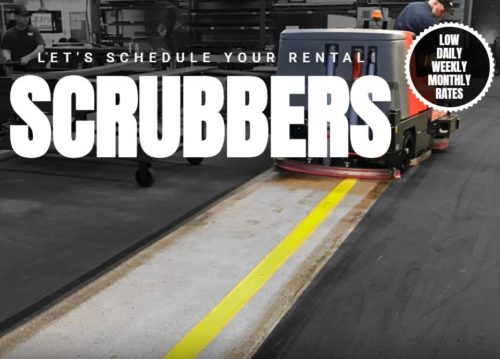 Rent your machine today! Clean your floors with efficiency and power. Our floor scrubbers cut through built-up grime and soil with ease. These maneuverable models are perfect for small or mid-sized cleaning areas or narrow, tricky spots. Choose from a wide variety of scrubber types, just like this PowerBoss Nautilus Hi-Dump Scrubber/Sweeper to best solve the job at hand!
Choose Your Rental
---
DOCUMENTS
FOR THE POWERBOSS NAUTILUS HI-DUMP SCRUBBER/SWEEPER
---