Battery Maintenance is More Important than Ever
Take a Moment to Save Your Batteries
---
Batteries are becoming increasingly expensive to replace and taking longer to get a hold of. Especially quality industrial-grade batteries where 4-8 large batteries may be required to operate your equipment. Fortunately, maintaining most batteries is a relatively simple process. They simply require terminals to be cleaned and protected while wet-cell batteries require distilled water to be added periodically to maintain their performance & efficiency.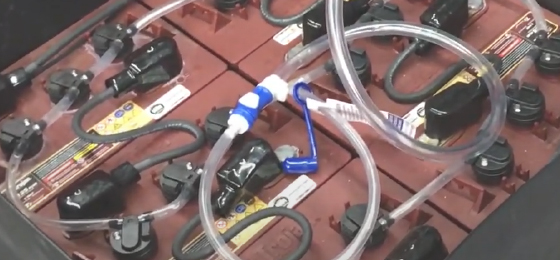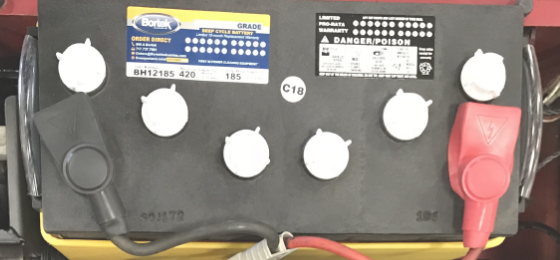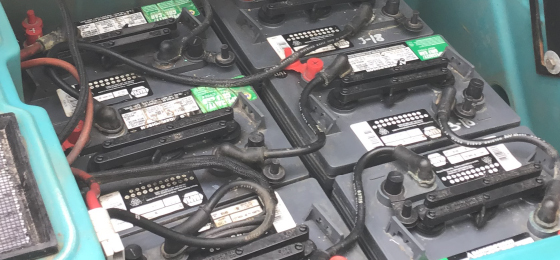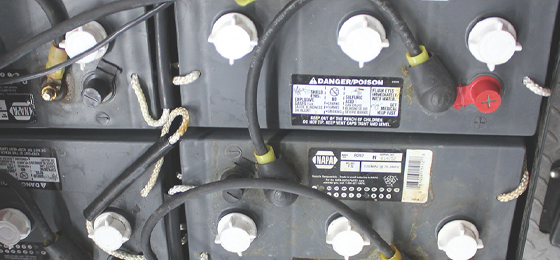 Battery maintenance is an easy thing to overlook. Wet-cell batteries require periodic watering to maintain its level of electrolytes, efficiency, and performance. Fortunately, it's never been easier to ensure this is taken care of– especially when you pair a single-point harness fill system and the i-LiteTM Valve Electrolyte Monitoring Sensor.
i-LITE LED Electrolyte Monitoring Sensor
Take the Guesswork Out of the Equation
---

The i-Lite™ Valve takes the guesswork out of battery watering by alerting operators when electrolyte levels are low using an easy-to-understand blinking LED. This can also be used with various battery types.
Make battery watering simple by pairing the i-Lite Valve with a Single-Point Watering System! Instead of hand-watering your batteries, our single-point watering system fills your batteries to the proper level every time. While recommended for use with our single point watering system, it can also be used by itself.
Single-Point Watering Harness
Fill All Your Battery Cells at Once
---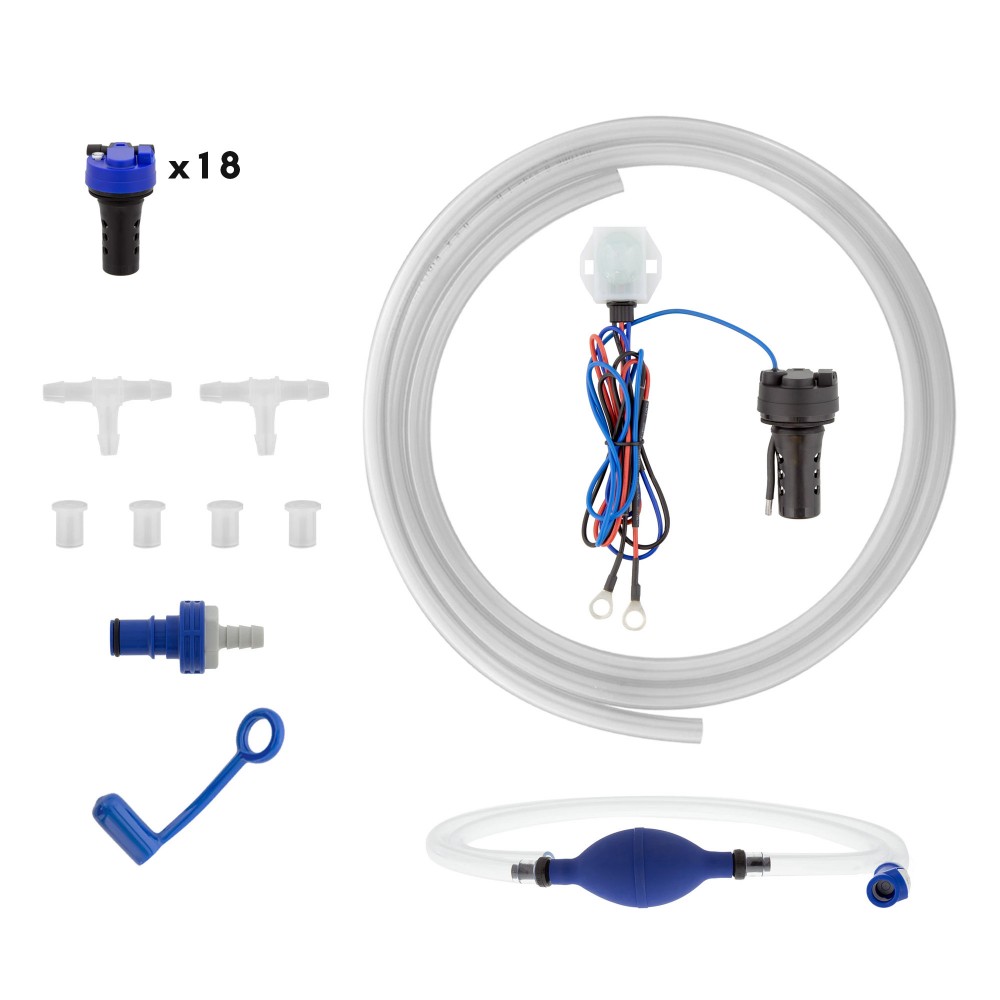 The single point watering harness is an incredibly useful tool for maintaining your wet-cell batteries. For those of you who have had to manually fill each cell, you no longer have to worry about being splashed by battery acid or under/overfilling the batteries (no more jeans with holes in them!). With the Single-Point Battery Watering Harness, you can easily see if the batteries are filled, and should they need to be topped off, it's as simple as a few pumps of distilled water into the harness and you're done!
Making battery maintenance easy is paramount because, let's be honest here, we forget or just ignore to perform this important task. Having a system in place where there's no excuse to ignore it. Pair this with the i-Lite monitor system, and you couldn't make it any easier!
---
Solutions to Keep Things Simple
Battery Maintenance Made Easy
The i-LITE Sensor makes monitoring your batteries' health easier than ever with a blinking green/red light for immediate diagnosis on required action.
LEARN MORE ▶
Bind all the batteries in your machine into one, easy to fill system using this single-point watering harness system. This makes filling them a breeze!
LEARN MORE ▶