The Ideal Floor Scrubber for your Clifton, NJ Company
Whether your company employs 5 or 500, Bortek Industries has the perfect floor scrubber for your Clifton, NJ company. For smaller businesses with tight spaces, we offer walk-behind floor scrubbers that are easy to use, maneuver and transport. For larger businesses, we offer ride-on and auto walk-behind scrubbers that are built for hours of daily use in the dirtiest environments. Ranging in size to accommodate your needs, our floor scrubbers complete jobs effectively and efficiently. Bortek Industries carries floor scrubbers from quality manufactures such as FactoryCat and Power Boss. These time-tested scrubbers offer unbeatable reliability and performance. Add a Bortek Industries floor scrubber to your Clifton, NJ business today.

Bortek Industries Floor Scrubbers in Clifton, NJ
Have questions about our scrubbers? Contact our knowledgeable sales team. We can help you determine which floor scrubber will work for your application, as well as provide a free on-site demonstration. In fact, from the buying process throughout the entire time of ownership, Bortek Industries delivers unmatched customer support and service. After your purchase, rely on Bortek Industries for your scrubber's recommended preventative maintenance, which will optimize cleaning performance and reduce downtime. For the best floor scrubber for your Clifton, NJ company, call Bortek Industries today.
Bortek Industries Also Carries Cleaning Supplies in Clifton, NJ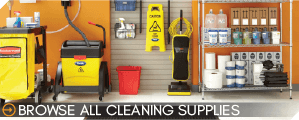 Bortek Industries offers a full line of detergents for your floor scrubbers and beyond. Our cleaning supplies are designed for a variety of surfaces, including carpets, upholstery, ceramic tile, linoleum, natural stone and more. Quality detergents can help boost your floor scrubber's cleaning performance, while saving you time and money. Powerful products are made for use in any modern floor maintenance program. Ask our experienced technicians if we can help reduce your current cleaning equipment costs.
Other areas we serve: