Full Time
Posted 3 days ago
Equipment Service Writer – Solving Customers' Problems
We perform repairs and provide parts for heavy-duty floor cleaning equipment, street sweepers, hydro excavators, and more. We need someone (you?!) to communicate with customers and others on the Bortek service team to make sure machine repairs get completed smoothly from start to finish. We're looking for someone who is friendly, communicates well, and is adept at learning new computer systems.
At Bortek, we focus on serving the customer's needs in every part of the business, from the initial sale to maintenance and beyond. Imagine a customer care experience that's actually helpful and friendly. That's what we provide, and you can be a part of it! When we get a call or walk-in customer who needs help, you'll be there with the information they need, the critical thinking skills to determine solutions, and the means to bring about positive results.
Job Responsibilities:
Professionally handling customer repair requests from start to finish.
Preparing repair quotes for customers.
Communicating repairs needed and selling the service to our customers.
Following up on parts needed to complete repairs.
Billing and Accounts Receivable follow-up.
These are the position requirements:
1 – 2 years of experience in a fast-paced office environment is required
Aptitude for understanding customer needs and communicating solutions.
Aptitude to quickly master internal database and software programs is essential; MS Office knowledge required.
Team player with positive attitude, high energy level, and ability to establish customer rapport and build relationships.
Excellent verbal communications skills, good listening skills.
Strong follow up & problem-solving skills
Ability to handle multiple tasks productively and swiftly while maintaining attention to detail.
Continually and consistently look for better ways to do the job
Intellectual curiosity
Here's what we hook you up with:
Competitive compensation package. Base salary plus commission.
5-day workweek (Monday – Friday, 7:30 a.m. – 4:30 p.m.)
Paid holidays
Paid vacation
Health insurance: Vision, Medical, Dental
Optional life insurance and supplemental insurance programs
Excellent retirement plan with company-matched 401k program
---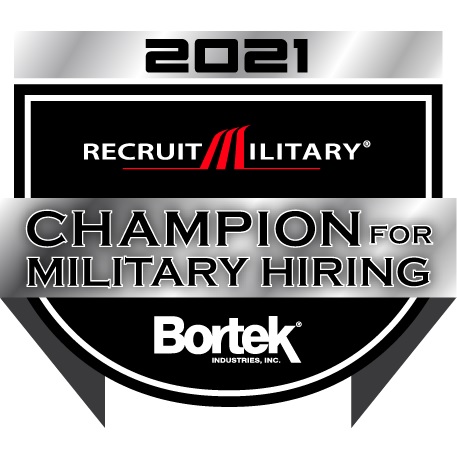 Want to learn more about the products and services you'll be helping people with? Check out the industrial side of things here! Do you lean more toward heavy equipment? Check out those beasts here! Our aftermarket solutions are vital for any operation. Be certain to explore the depth of our offerings here!
Apply online today for immediate consideration. Hiring Now!
Bortek is a drug-free workplace. Criminal background, driving record, and drug screening will be checked on all hires.
Bortek Industries, Inc. is an Equal Opportunity Employer. Our hiring methods are solely based on individual skill, ability, reliability, productivity, and other factors important to performance. We never discriminate based on any race, color, creed, religion, sex, national origin, physical or mental disability, age, veteran status, pregnancy, sexual orientation, genetic information, gender identity, or any other basis protected by state or federal law or local ordinance.
---
Apply Today!