Full Time
Posted 3 days ago
Our Sales Representatives are some of the Best in the Business. Come and Join Our Growing Team!
We provide critical cleaning products and equipment to our commercial and industrial customers. We specialize in helping our customers provide clean and safe places for their customers and employees which is more important than it's ever been.
We are looking for individuals who care about taking care of customers and helping them solve the facilities problems they deal with every day. No previous experience necessary. We will provide all the training you need on our products and processes.
Due to our continued growth, we are looking to add the following Sales Rep positions!
---
Explore Multiple Sales Roles
Heavy Equipment Sales
Responsible for selling our outdoor cleaning equipment and heavy-duty combo jet/vac trucks and hydro-excavators to municipalities and large contractors.
Requires physical demonstration of equipment at customer locations.
Must have decent mechanical aptitude
Industrial Equipment Sales
Responsible for selling our extensive line of floor scrubbers and sweepers to a variety of commercial customers.
Requires physical demonstration of equipment at customer locations.
Must have decent mechanical aptitude
Aftermarket Sales
Responsible for selling our extensive line of janitorial supplies and paper products, service and aftermarket parts to our equipment customers
Constantly seeking to grow the territory with new business from new and existing customers.
Regular service of existing customer accounts
Specialty Equipment Sales (CIE Only)
Initiate and Cultivate business to business relationships throughout this defined territory.
Daily Travel within the territory to call on prospects and existing customers.
Be a good team player and be a customer first person.
Ability to listen, learn, and then consult and advise the customer which type of machine or services would work best in their environment.
Knowledge of Renting this type of equipment would be of benefit.
Applying yourself to self-improvement continuously learning and crafting your skills.
---
These are the position requirements:
Self-disciplined and Competitive, Self-starter
Clean driving record
Must be inquisitive and helpful – find out what the customers problems are so you can identify the solutions we can provide.
Ability to relate to people and listen to their needs
Ability to work on your own and be accountable
Being a good team player, knowing when to call in reinforcements – ours is not a cut-throat sales environment, we are most interested in taking care of the customer.
Here's what we hook you up with:
Business to business sales
Salary plus commission
Vehicle allowance
The latest tech tools
Exclusive territory
Existing Account base
Training
---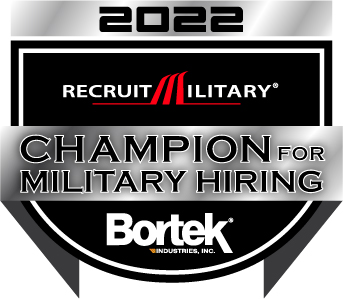 Want to learn more about the products and services you'll be helping people with? Check out the industrial side of things here! Do you lean more toward heavy equipment? Check out those beasts here! Our aftermarket solutions are vital for any operation. Be certain to explore the depth of our offerings here!
Apply online today for immediate consideration. Hiring Now!
Bortek & CIE are drug-free workplaces. Criminal background, driving record, and drug screening will be checked on all hires.
Bortek & CIE are Equal Opportunity Employers. Our hiring methods are solely based on individual skill, ability, reliability, productivity, and other factors important to performance. We never discriminate based on any race, color, creed, religion, sex, national origin, physical or mental disability, age, veteran status, pregnancy, sexual orientation, genetic information, gender identity, or any other basis protected by state or federal law or local ordinance.
---
Apply Today!