Full Time
Posted 3 days ago
Our Warehousing Associates are the best! Come and Join Our Growing Team!
We're looking for hard-working and reliable individuals to join our Warehouse Crew! The team we've put together is the foundation of our mission to provide an unmatched customer experience. These incredibly talented people provide our customers with accurate and timely order fulfillment and let them know they can always count on us to deliver results!
Core Requirements
Ability to lift up to 50lbs.
Attention to detail
Organizational skills
Dependable team player
Forklift Certification a plus!
Job Responsibilities
Fulfillment Specialist do a wide range of warehouse functions! Your role may include a combination of picking orders, labeling, replenishing, box making, loading/unloading trucks & trailers, moving stowed product to various locations utilizing a Forklift or pallet jack, etc.
Pick and organize orders to ensure customer delivery process is efficient and accurate.
Maintain shipping paperwork for customer orders.
Utilize Power Industrial Trucks, material handling equipment, safely and efficiently, to receive or transport product to storage and staging locations.
We focus on excellent customer service and take a lot of pride in ensuring every customer has a great experience.
Here's what we'll hook you up with
5-day workweek (Monday-Friday)
Fair & competitive pay
Paid holidays & vacation days
Benefits after 90 days (Vision, Medical, Dental, 401k)
Company-matched 401k retirement program
Employee Referral Bonus Program
Quality On-the-Job-Training
PIT equipment certification (Powered Industrial Trucks — i.e. pallet jack, cherry picker truck, scissor lift)
Bortek Uniforms
A clean, safe work environment
---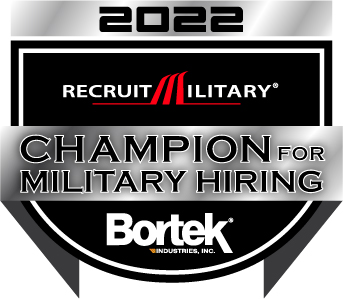 Want to learn more about the products and services you'll be helping people with? Check out the industrial side of things here! Do you lean more toward heavy equipment? Check out those beasts here! Our aftermarket solutions are vital for any operation. Be certain to explore the depth of our offerings here!
Apply online today for immediate consideration. Hiring Now!
Bortek is a drug-free workplace. Criminal background, driving record, and drug screening will be checked on all hires.
Bortek Industries, Inc. is an Equal Opportunity Employer. Our hiring methods are solely based on individual skill, ability, reliability, productivity, and other factors important to performance. We never discriminate based on any race, color, creed, religion, sex, national origin, physical or mental disability, age, veteran status, pregnancy, sexual orientation, genetic information, gender identity, or any other basis protected by state or federal law or local ordinance.
---
Apply Today!