Full Time
Posted 3 days ago
Equipment Service Technician – the fusion of mechanic and customer service
Bortek Industries has multiple openings for Service Technician. At Bortek, we are an industry leader in what we do – selling the top brands of floor cleaning equipment and servicing ALL brands of scrubbers, sweepers including street sweepers. If you've got the skills and the personality to handle the repairs and the customers – we'd love to talk to you.
Our Technicians are the most frequent representative of our company the customer sees, you are an educator, as you guide and teach the customer how to get the most out of their equipment. A trusted technician is also an advisor in what parts and services (like preventive maintenance) a customer should keep on hand, for a customer to minimize downtime, to keep their staff and equipment working productively. At Bortek, a Tech is a lot more than a mechanic.
---

Explore Multiple Technician Positions
Heavy Equipment Technician
This position is where you work with the big fellas. Street Sweepers, big trucks like international and freightliners, and heavy duty vac trucks.
On-the-Road Technician
This position is on the road, visiting customers and repairing equipment at customer locations in one of our decked-out Mercedes Sprinter vans.
In-Shop Technician
This position is in our Shop, repairing customer equipment, servicing and prepping rental equipment and working on reconditioning trade-in machines.
Entry-level Technician Assistant
This position is in our Shop, assisting Technicians with cleaning and basic maintenance of machines. This is a great place to train to be a Technician.
Preferred experience for our Technician openings is someone with any heavy equipment construction / agricultural equipment even a small engine & motorcycle repair background.
---
Here's what we hook you up with:
You'll enjoy top pay (Hourly, Not Flat-Rate)
Monday through Friday workweek, 7 AM – 4 PM work days (overtime potential).
Weekends off, no call time
Excellent Medical, Dental & Vision Insurance Benefits
Paid Vacation & Holidays
Company-Matched 401K Program
Realistic expectations and goals
Variety of equipment to be worked on
Variety of industries to learn about during service visits
Additional training for techs available
Technical support system for remote work
Attentive, sincere, and proactive management that look out for their Technicians
Mercedes Sprinter Service Van (Depending on your role)
Specialty Tools
Company-Issued cell phone & Microsoft Surface Tablet
Company-Provided Uniforms & annual boot discount & allowance
Tool discount with select vendors
These are the position requirements:
Minimum of 2 years experience as a mechanic
Excellent Mechanical Skills- Diagnostics, Problem Solving
Personable and presentable- portrays a positive image to our customers
Goal-oriented
High School or equivalent diploma
Able to carry up to 50lbs and lift up to 75lbs
Good Driving Record
Self-motivated
---
And for our heavy equipment techs:
Experience working on Class 7/8 trucks, Diesel Service
Ability to lift 50 lbs
Valid Driver's License
Ability to work in various environmental conditions
Will stand, stoop, crouch, bend and climb throughout the day
Ability to work independently or in a team setting
CDL (Preferred but not required)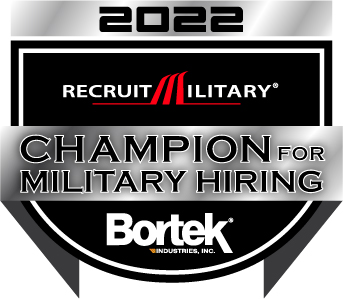 Want to learn more about our heavy-duty industrial equipment you'll be working on? Check them out here! Do you lean more toward heavy equipment and diesel engine trucks? Check out those beasts here!
Apply online today for immediate consideration. Hiring Now!
Bortek is a drug-free workplace. Criminal background, driving record, and drug screening will be checked on all hires.
Bortek Industries, Inc. is an Equal Opportunity Employer. Our hiring methods are solely based on individual skill, ability, reliability, productivity, and other factors important to performance. We never discriminate based on any race, color, creed, religion, sex, national origin, physical or mental disability, age, veteran status, pregnancy, sexual orientation, genetic information, gender identity, or any other basis protected by state or federal law or local ordinance.
---
Apply Today!