Full Time
Posted 3 days ago
Equipment Service Technician – the fusion of mechanic and customer service
Bortek Industries Inc., a leading full-service distributor of environmental equipment solutions has an immediate opening for a Heavy Equipment – Service Technician. This is an excellent opportunity for self-motivated individuals interested in working for a growing family-owned company. Ideal candidate will be self-motivated with good customer relation and communication skills, basic computer skills, and experience working on construction equipment.
Our Technicians are the most frequent representative of our company the customer sees, you are an educator, as you guide and teach the customer how to get the most out of their equipment. A trusted technician is also an advisor in what parts and services (like preventive maintenance) a customer should keep on hand, for a customer to minimize downtime, to keep their staff and equipment working productively. At Bortek, a Tech is a lot more than a mechanic.
Here are the type of things you'll knock out while on the job:
Accurately diagnose equipment concerns and communicate with the customer
Perform repairs to customers equipment both in shop and at customers location
Maintain preventative maintenance on vacuum truck and street sweepers
Perform operational checks on equipment
Ability to perform troubleshoot and repair
Hydraulic Systems
Electrical Systems
Hydrostatic Systems
Fuel Systems
Engines
Vacuum Systems
Perform new equipment inspection
Effectively communicate work orders and parts order requests
Live by Core Values: Integrity, Service, Respect, Responsibility, Pursuit of Excellence
Practice safe work habits on and off site
Other related duties, as assigned
Here's what we hook you up with:
You'll enjoy top pay (Hourly, Not Flat-Rate)
Monday through Friday workweek, 7:30 AM – 4:30 PM work days (overtime potential).
Weekends off, no call time
Excellent Medical, Dental & Vision Insurance Benefits
Optional life insurance and supplemental insurance programs
Paid Vacation & Holidays
Company-Matched 401K Program
Realistic expectations and goals
Variety of equipment to be worked on
Variety of industries to learn about during service visits
Additional training for techs available
Technical support system for remote work
Attentive, sincere, and proactive management that look out for their Technicians
Mercedes Sprinter Service Van (Depending on your role)
Specialty Tools
Company-Issued cell phone & Microsoft Surface Tablet
Company-Provided Uniforms & annual boot discount & allowance
Tool discount with select vendors
These are the position requirements:
High School Graduate or Equivalent
Experience working on Class 7/8 trucks, Diesel Service
Ability to lift 50 lbs
Valid Driver's License
Ability to work in various environmental conditions
Will stand, stoop, crouch, bend and climb throughout the day
Ability to work independently or in a team setting
CDL (Preferred but not required)
---

---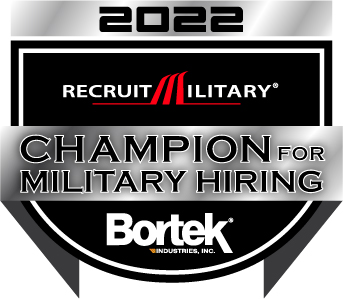 Want to learn more about our heavy-duty equipment you'll be working on? Check these beasts out out here!
Apply online today for immediate consideration. Hiring Now!
Bortek is a drug-free workplace. Criminal background, driving record, and drug screening will be checked on all hires.
Bortek Industries, Inc. is an Equal Opportunity Employer. Our hiring methods are solely based on individual skill, ability, reliability, productivity, and other factors important to performance. We never discriminate based on any race, color, creed, religion, sex, national origin, physical or mental disability, age, veteran status, pregnancy, sexual orientation, genetic information, gender identity, or any other basis protected by state or federal law or local ordinance.
---
Apply Today!