Cleaning Equipment Rental Tools
At Bortek Industries, we consistently provide our customers with effective, reliable, & simple solutions. Our rental business is no different. To help you achieve maximum results with your rental, we've created a few pages that contain information, the user manual, and even an instructional video on how to properly and safely use your Power Cleaning Equipment Rental to its maximum potential.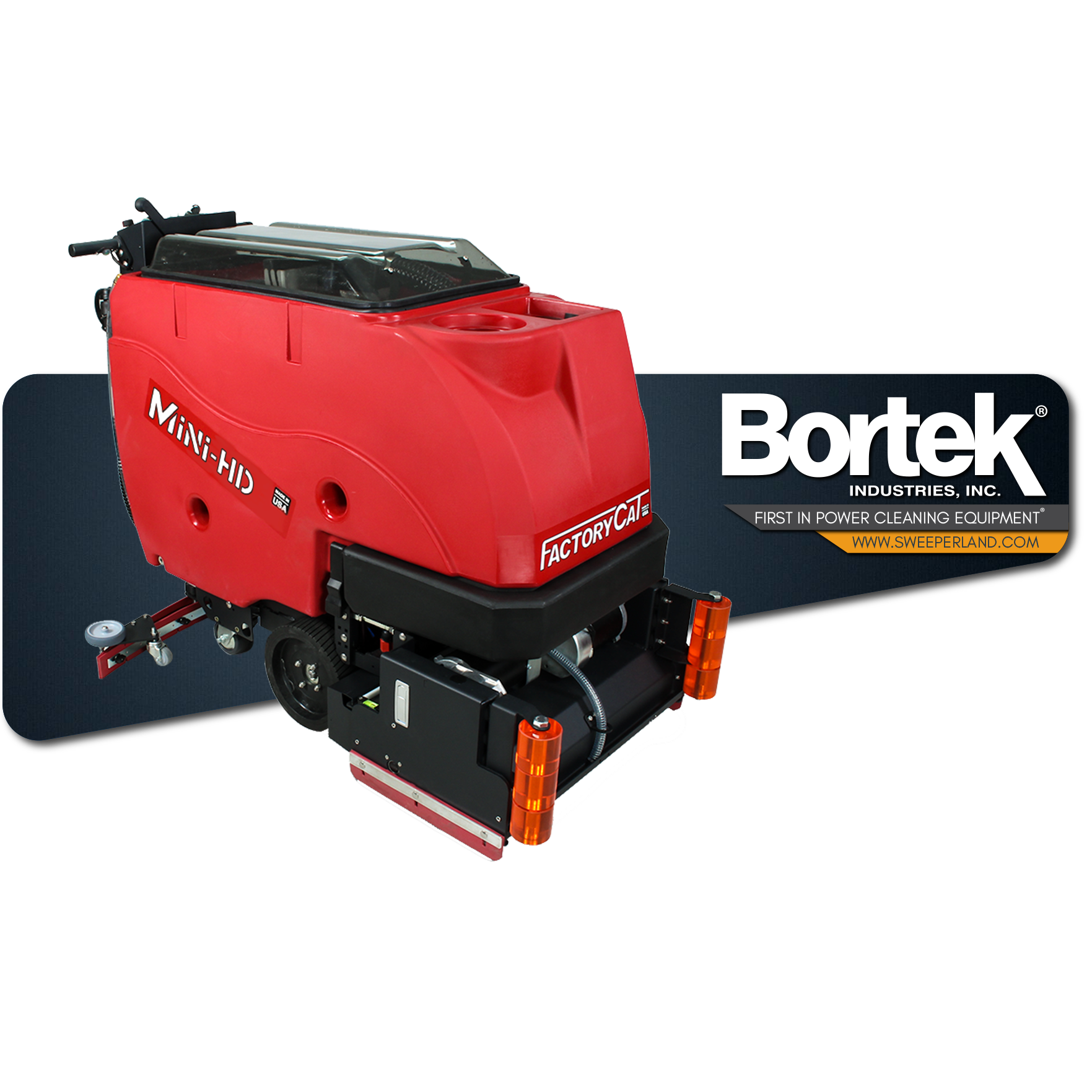 While keeping with the constant durability that Factory Cat machines have to offer, your operators will find the MINI-HD Floor Scrubber Dryer easy to maneuver into tight areas, and simple to service. The deck is protected by steel guards and large polyurethane rollers to keep the unit from marking walls.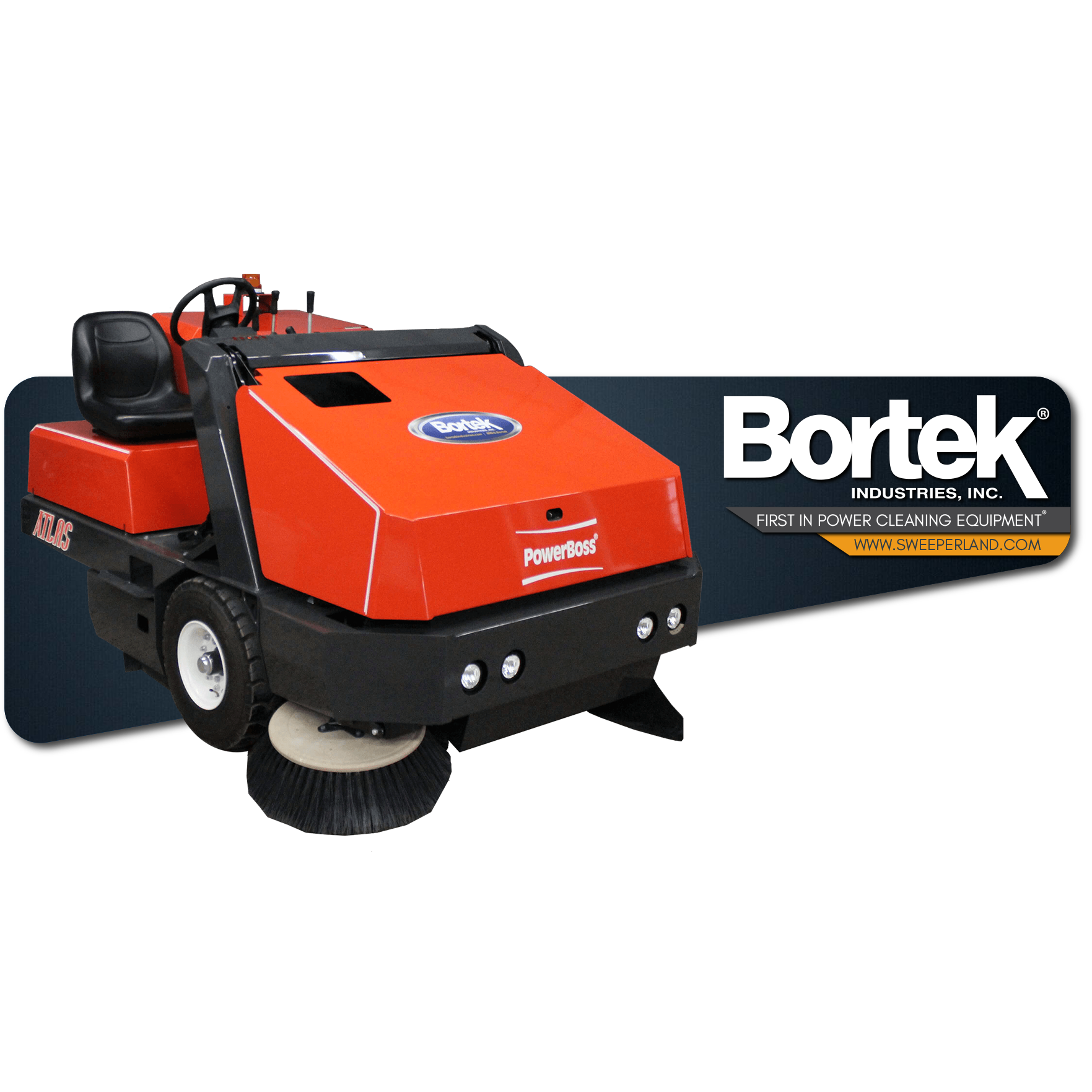 The PowerBoss Atlas delivers reliable, cost-effective performance in a maneuverable and compact package. This 64″ industrial sweeper can be used indoors and outdoors in parking lots, universities, hospitals, hotels, resorts, manufacturing facilities, distribution centers and more. Using the latest, most fuel efficient engines on the market, the Atlas comes with LP as its fuel source, giving you the versatility to enjoy the right power source for your application.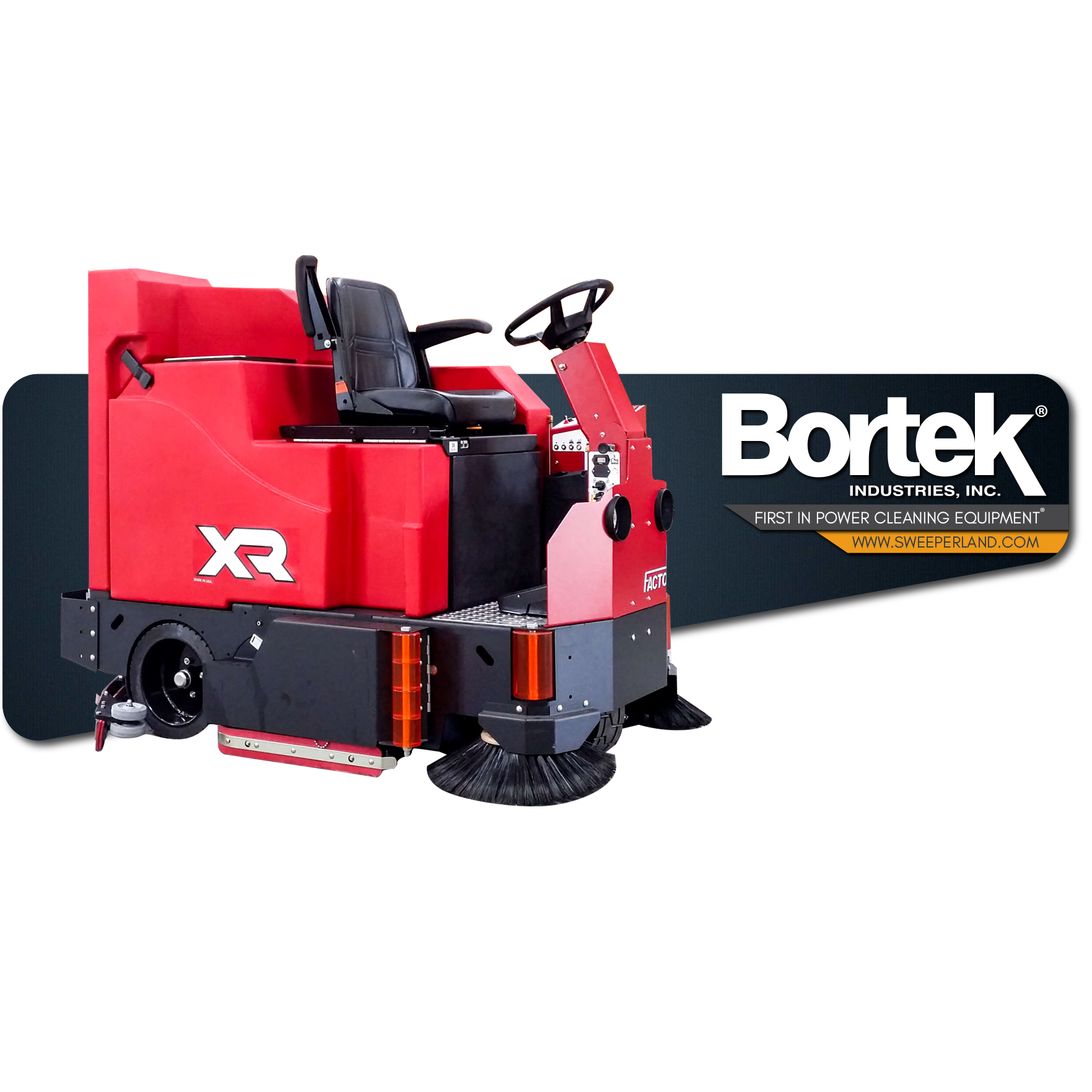 The Factory Cat XR Series Scrubbers give you the ability to effectively clean virtually any environment, from distribution centers, factories to airport hangars. Its compact size gives the XR the ability to make tight turns easily in semi-trailers and other narrow spaces. With rugged steel construction and high productivity, the XR can tackle any cleaning challenge you put in its path.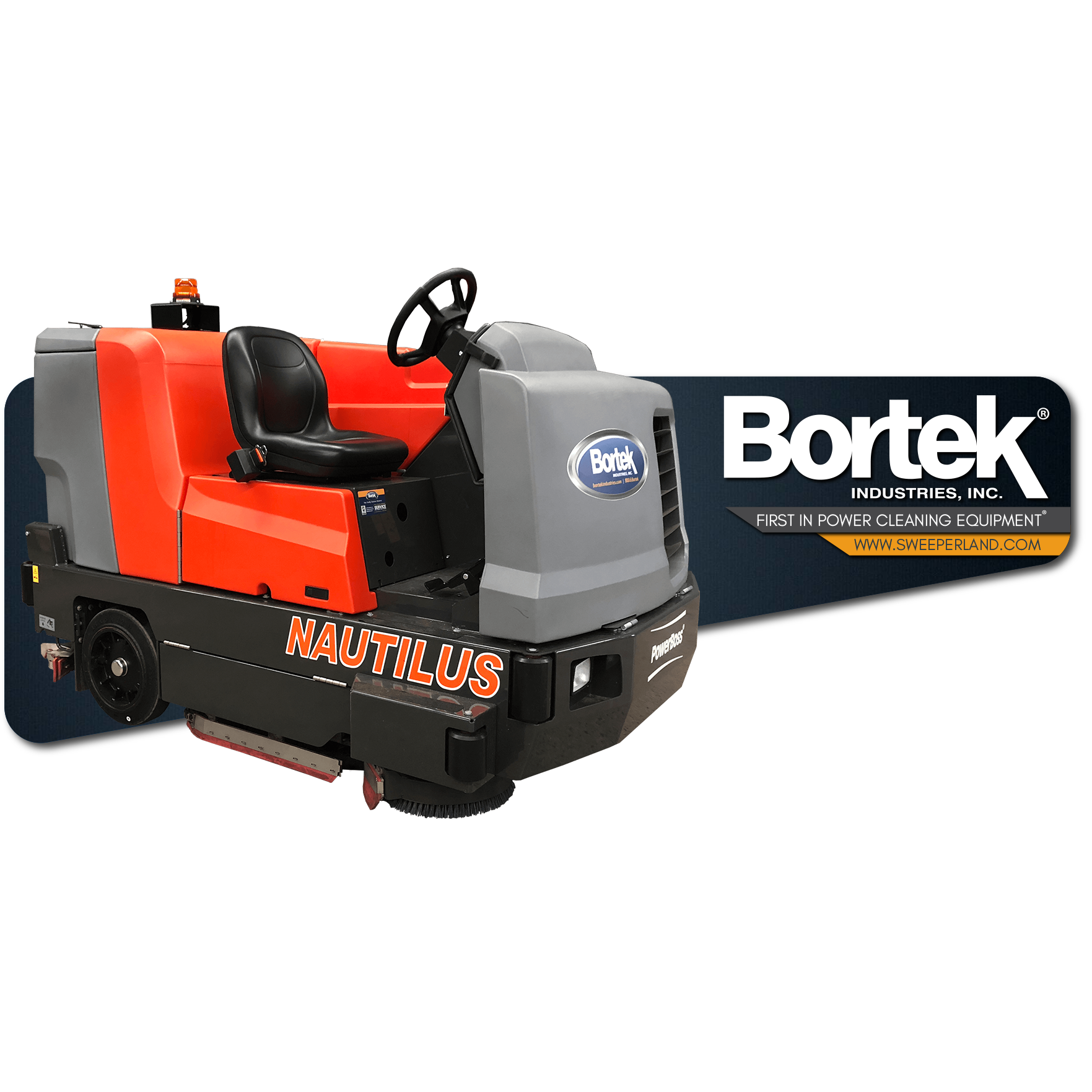 The Nautilus features one switch operation that turns all the selected functions on and off. Adjust water flow and change brush pressure while the machine is running. This sweeper/scrubber is powered by two Eaton hydraulic motors that turn two 45″ cylindrical brushes at 425 RPM. Based on your cleaning needs, the down pressure can be adjusted from 200 to 400 pounds. This gives you the power to remove build-up from floors and bring back the high gloss finish to dirty surfaces.
Should you need further assistance, we have professional staff members standing by that will train you and your team about pre-operation checks, how to operate your machine safely, and the post-operation process (all of which can be found in the links above). You will also have access to their extensive knowledge of our machines and they'll provide you with the best tools and tips for your unique situation.