PowerBoss Nautilus Rental Tools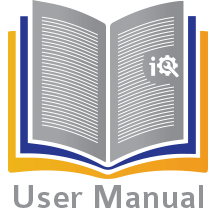 We constantly improve the tools we provide to our customers, and in an effort to give you a better understanding and overall experience, we've made a page dedicated to do just that. Below is information about the Power Cleaning Equipment you've just rented from Bortek– more specifically, the user manual, instruction outline, and even a video about your rental and how to operate it!*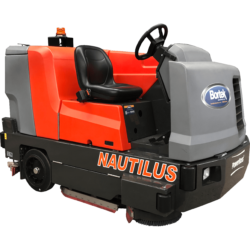 Pre-Op Checks:
Check your engine oil level. It should be within operating range indicated by small holes on the engine oil dipstick.
Check your engine coolant level.
Check your fuel level.
Make sure your machine is on and check your hydraulic fluid level.
Check your brakes, steering and directional controls.
Check for any signs of fluid leaks on and/or under your machine.
Check the condition of your main brushes. The main brushes' bristles should be longer than the small, white wear indicator bristles. Be sure that they're also free of any tangled debris.
Fill the solution tank with water and approved cleaning chemicals up to 105 gallons. Refer to label for dilution ratio.
Operation:
Adjust brush pressure output with left nob indicated by weight icon.
Adjust solution output with right nob indicated by water droplet and sink icons.
Squeegee switch is on the left indicated by squeegee icon. Scrub brush switch is in the middle indicated by spinning "cog" icon. Side scrubber switch is on the right indicated by spinning brush icon. Press the desired switch/switches and press the Uni-touch green switch to activate the black switches you have selected.
To the right of the wheel, there is a switch with a bunny and turtle icon. Press the top of the switch to go fast, press the bottom of the switch to go slow, and the middle is the standard speed. With bunny on, the engine revs at its' highest, therefore it is the optimal choice when scrubbing.
To double-scrub: Do one pass with the squeegee up, back up, drop squeegee, and scrub again.
Post-Op Checks:
Head to your dumping area.
For the standard Nautilus: Disengage the bumper latch and raise the squeegee. Make sure to prop up the squeegee with the orange support arm. Empty and rinse the hopper.
For the Hi-Dump Nautilus: Raise the hopper using the switches located to the right of the steering column. Empty and rinse.
Loosen and remove the drain hose plug.
Drain and rinse the recovery tank thoroughly.

*PLEASE NOTE: Before operation, read the user manual for this rental machine. If you have any questions, contact us immediately! We're here to help!