Featuring five deck sizes and two specialized cleaning systems, the Factory Cat XR Series Scrubbers give you the ability to effectively clean virtually any environment, from distribution centers, factories to airport hangars. Its compact size gives the XR the ability to make tight turns easily in semi-trailers and other narrow spaces. With rugged steel construction and high productivity, the XR can tackle any cleaning challenge you put in its path. The gimbaled brush drive of the Disk model delivers 45% more scrubbing power than competitive models. Cylindrical models sweep and scrub in a single pass, thereby eliminating the need to vacuum before scrubbing. For exceptional water control, the scrub decks have adjustable wipers and curtains.
The Factory Cat XR can reach speeds up to 49,680 square feet per hour with its 68-gallon recovery/solution tanks, up to 46″ scrub path and large battery. The twin vacuum motors provide increased down pressure to powerfully clean in a single pass, eliminating the need for double scrubbing. Floors are left dry, safe and clean.
The XR also provides a comfortable and safe ride for the operator with its spring-suspension, fully adjustable chair, armrests, front guard, and adjustable steering column. The powerful motor and heavy-duty tires can easily climb steep ramps and un-level surfaces. To simplify maintenance and operation, the Central Command II system includes LCD readout, on-board diagnostics, and three-hour meters. Constructed of thick steel and powder-painted to prevent corrosion, the Factory Cat XR Series scrubbers are built to provide countless hours of exceptional cleaning performance.
Machine Overview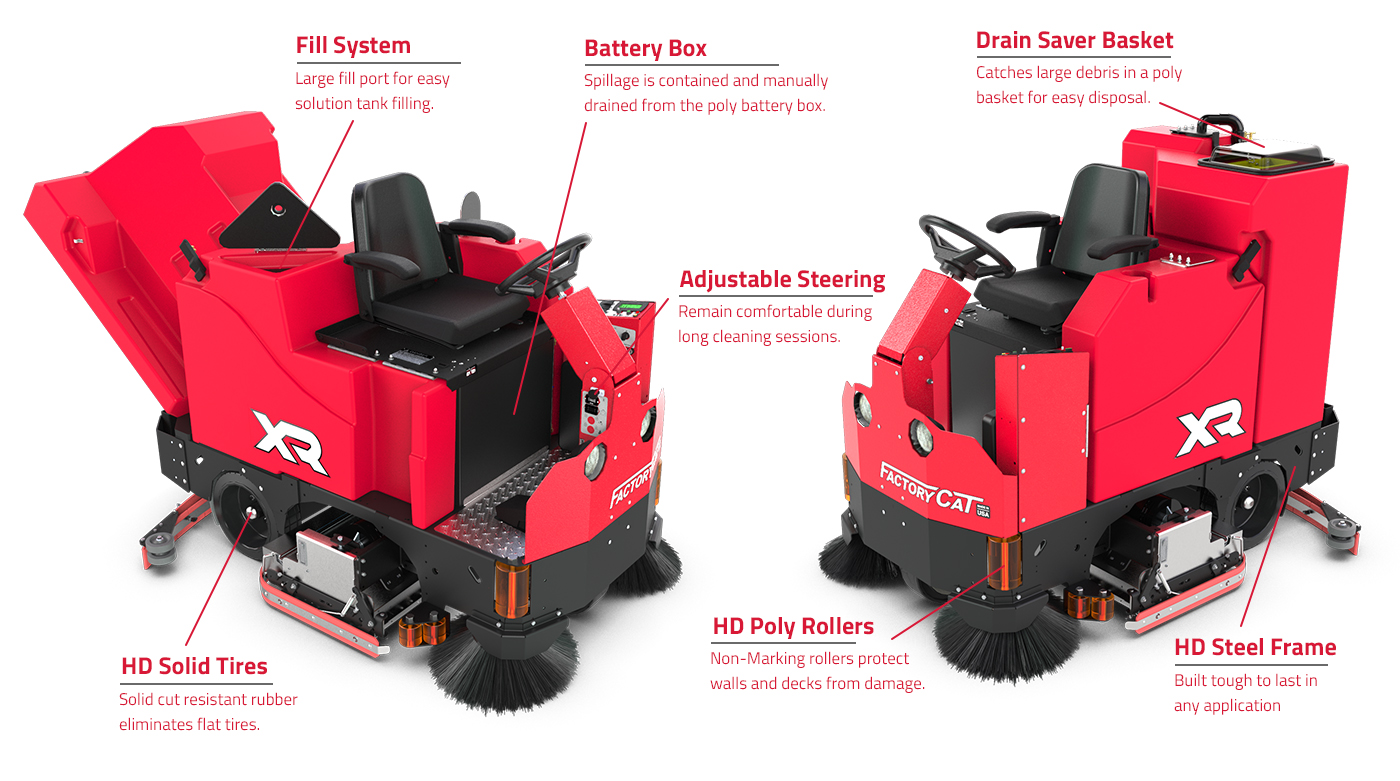 Factory Cat XR Features:
68-gallon recovery and solution tanks increase productivity
Wide tires provide good traction and stability
Massive steel frame
Ergonomic design
Drain saver keeps debris out of drains
Dual side brooms clean under racking
Tank tips back for easy servicing
Adjustable seat and steering for operator comfort
Can reach speeds up to 49,680 sq. ft. per hr.
Highly maneuverable – U-turns in 76″
Powerful motors provide superior cleaning
Heavy-duty steel frame
Drag the image below to see the XR's incredible turning radius
0%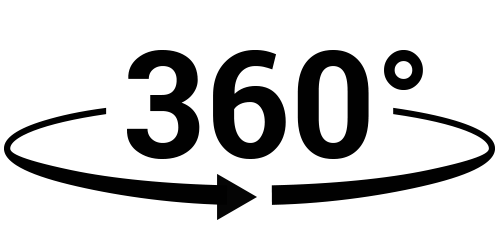 ← Click and Drag to Rotate →
Comparable to:
Tennant T16, Advance Adgressor, Advance SC6500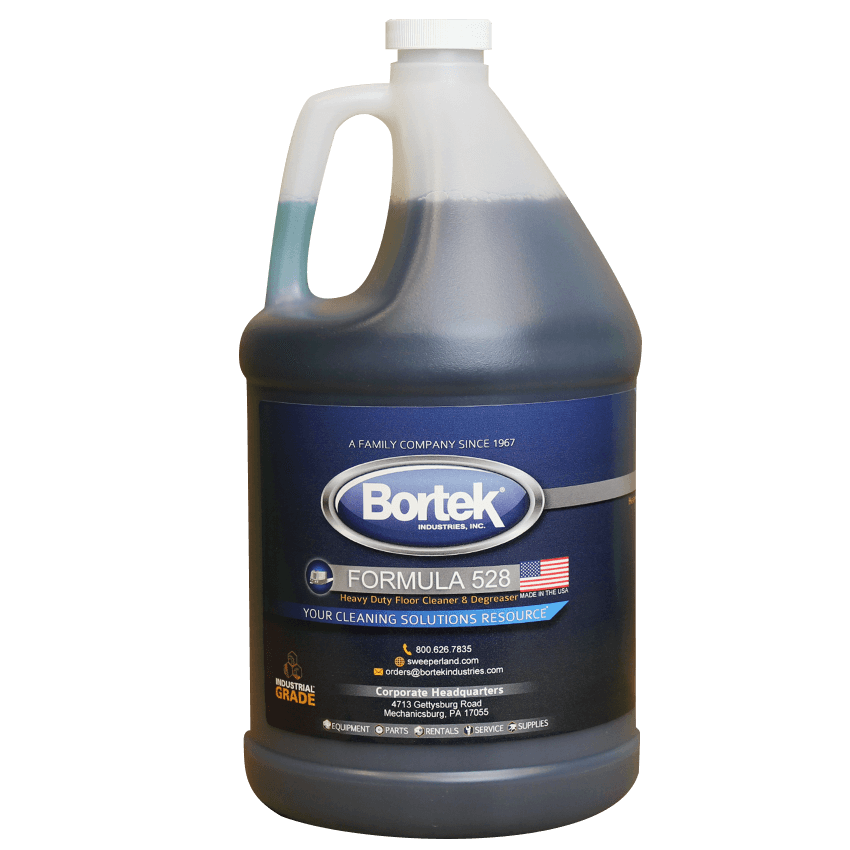 We highly recommend using Bortek brand chemical products in this machine. Our cleaning solutions are made with scrubbers in mind, and designed to be low-foaming in order to prevent hazardous overflows.