The Power of Clean
For efficient, heavy-duty cleaning over a wide area, the Nautilus stands out from the crowd. It's intelligently designed for ease-of-use, cleaning power, and durability.
THE POWERBOSS ADVANTAGE:
Built To Last – Made with corrosion-resisting stainless steel components in all the right places

Thermal Green Technology Available – Use the machine's own heat to clean with hot water. It's science! (Read more)
Ease of Use – Easily access parts for maintenance, quick-view squeegee tilts up for quick adjustments, quick dump debris hopper, tight 107.7″ minimum aisle U-Turns
Custom Made – Choose from a wide variety of optional features to suit your cleaning needs and budget.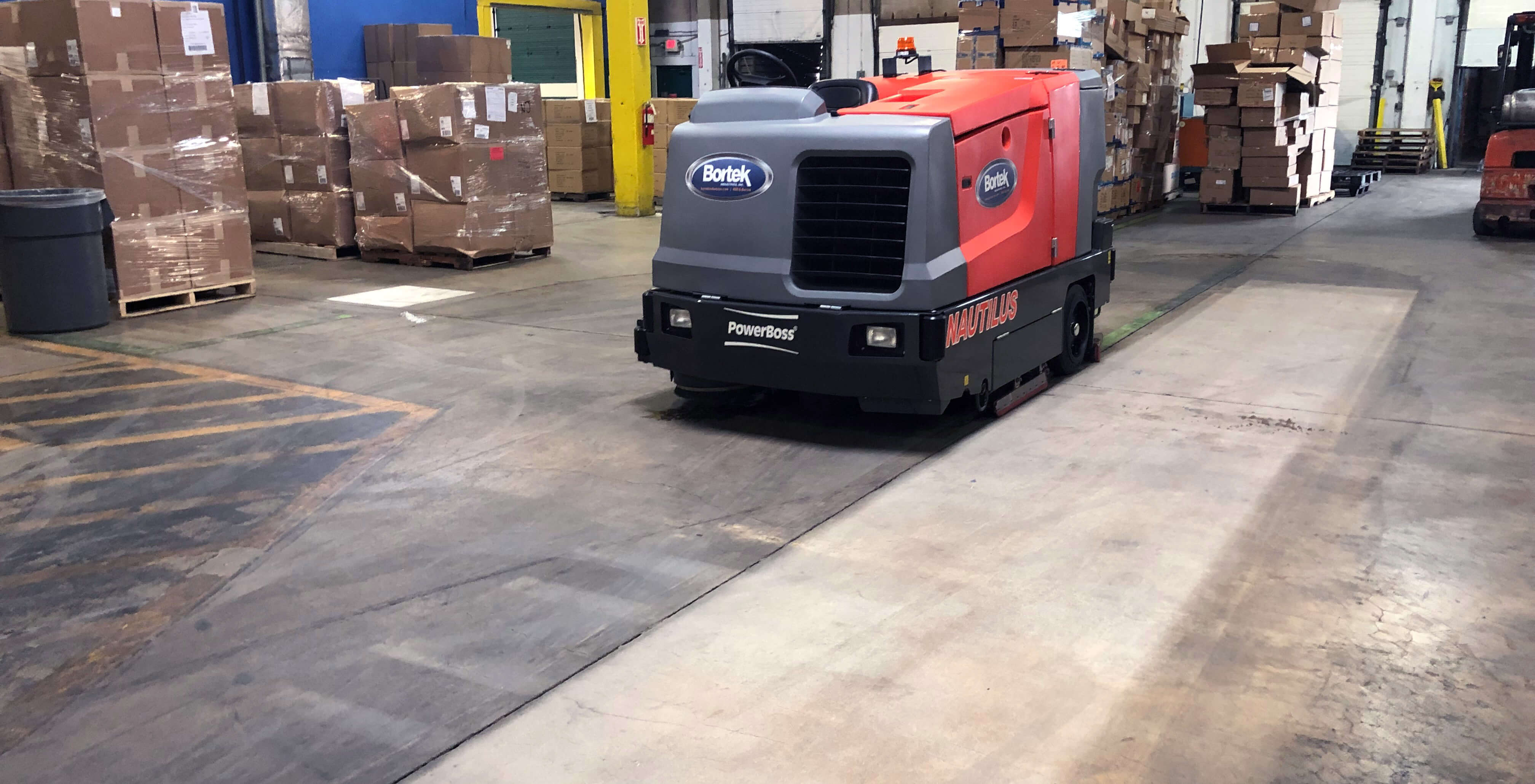 Cleaning Width: 45″, Speed: 425 RPM, Pressure: 200 – 400 lbs.
Forward: 7.7 MPH, Reverse: 4.0 MPH
Traveling: 10°, Scrubbing: 8°
Length: 95″
Width: 55″ (Frame), 56″ (Rear Squeegee)
Height: 60.5″ (At lowest steering wheel position)
Empty: 3,250 lbs.
GVW: 4,800 lbs.
Ask about a free demo at your facility!
HEAVY DUTY STAINLESS STEEL COMPONENTS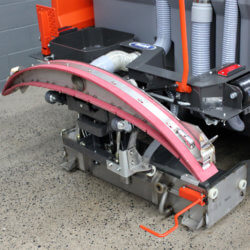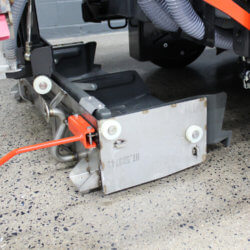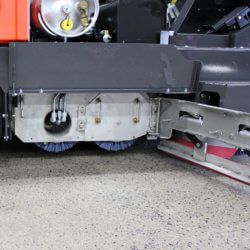 Stainless Steel Scrub Deck, Scrub Deck Doors, Scrub Door Hinges, Side Squeegee Frame, Rear Squeegee Frame, All Squeegee Attachment Bands (Inner, Outer & Sides), Debris Hopper (Optional Stainless Steel), & Misting Disinfectant Bar Option