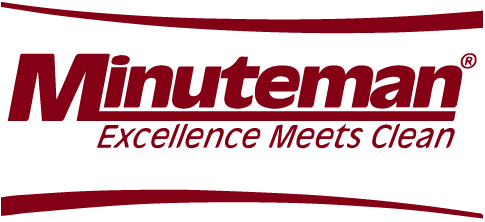 Commercial Cleaning Equipment
Minuteman manufactures a wide variety of commercial and industrial cleaning equipment. The reliably exceptional performance of their machines makes Minuteman a good match for Bortek. We currently offer their varied models of heavy duty vacuums. No matter the situation, there's a specialized vacuum cleaner for the job – Explosion-proof, hazardous material collection, hospital-safe vacuums, and more!
Shop all Minuteman Machines Here!
---
Do you need maintenance for your Minuteman cleaning machines? Look no further than Bortek Industries. For over 50 years, our service technicians have been helping the cleaning industry keep their machines running at peak performance. From large industrial ride-on sweepers to small, walk-behind scrubbers, we can service them all. Not only do we offer expert Minuteman maintenance but we also service Advance, Night-Hawk, Clarke, Factory Cat and any other manufacture of cleaning machines. No matter what the problem, we have the know-how to fix it. Keep your cleaning equipment at the peak of productivity with the help of our expert mobile service technicians; contact Bortek Industries to schedule maintenance for your vacuum or scrubber today. We also offer Planned Maintenance so that you're new machine can stay in top shape with regular tune-ups.
Through no fault of yours or the machine, certain parts will become worn and need to be replaced from regular use. Bortek carries a complete line of replacement parts for your cleaning equipment for all the major brands, including all Minuteman parts. We highly recommend keeping replacement wearable parts on hand to keep your machine cleaning at its best at all times. Failing to routinely replace worn parts can lead to more serious issues.
Our technicians are factory-trained cleaning machine specialists. Whether your machine needs a tune-up or more serious repair, we can get it done. You can trust Bortek to know your equipment and identify problems without wasting resources on unnecessary parts replacements.
---
Browse our MinuteMan products
Available with 6,15 & 20 gallon tanks made of highly durable polyethylene.

A series of commercial wet-dry tank vacuums. Indicator lights show when the bag is full or when the filter is clogged.

High powered commercial vacuums for use with dry or wet materials. The 705 series features no moving parts to replace, lowered noise level, and optional HEPA filters.

A battery operated vacuum available with a 24″ or 29.5″ cleaning path and huge 9 cubic foot capacity filter bag.