The Power of Clean
The PowerBoss Scrubmaster is built for ease-of-use and maximum cleaning ability. While other sweeper-scrubbers put all their eggs in one basket by combining the sweeping and scrubbing components in a single machine, the Scrubmaster's easily detachable sweeping module means that you get exactly what you want and won't be stuck with downtime in the event that one component needs maintenance.
THE POWERBOSS ADVANTAGE:
Easy to Use – All machine functions can be activated with a single button press on the control panel

Easy to Clean – Large recovery tank opening for unhindered rinsing. Fold-up squeegee allows accessible maintenance and even self-cleaning function.
Easy to Maintain – Brushes can be automatically ejected and swapped with ease. Side skirts fold out sideways.
Cost-Saving Efficiency – On-board dosing system automatically adds cleaning detergent to the proper dilution according to the amount of water and current speed. PowerBoss-AquaControl automatically stops brush movement and water flow when the machine isn't moving. Chemical On-Demand option allows for disabling chemical usage at the press of a button.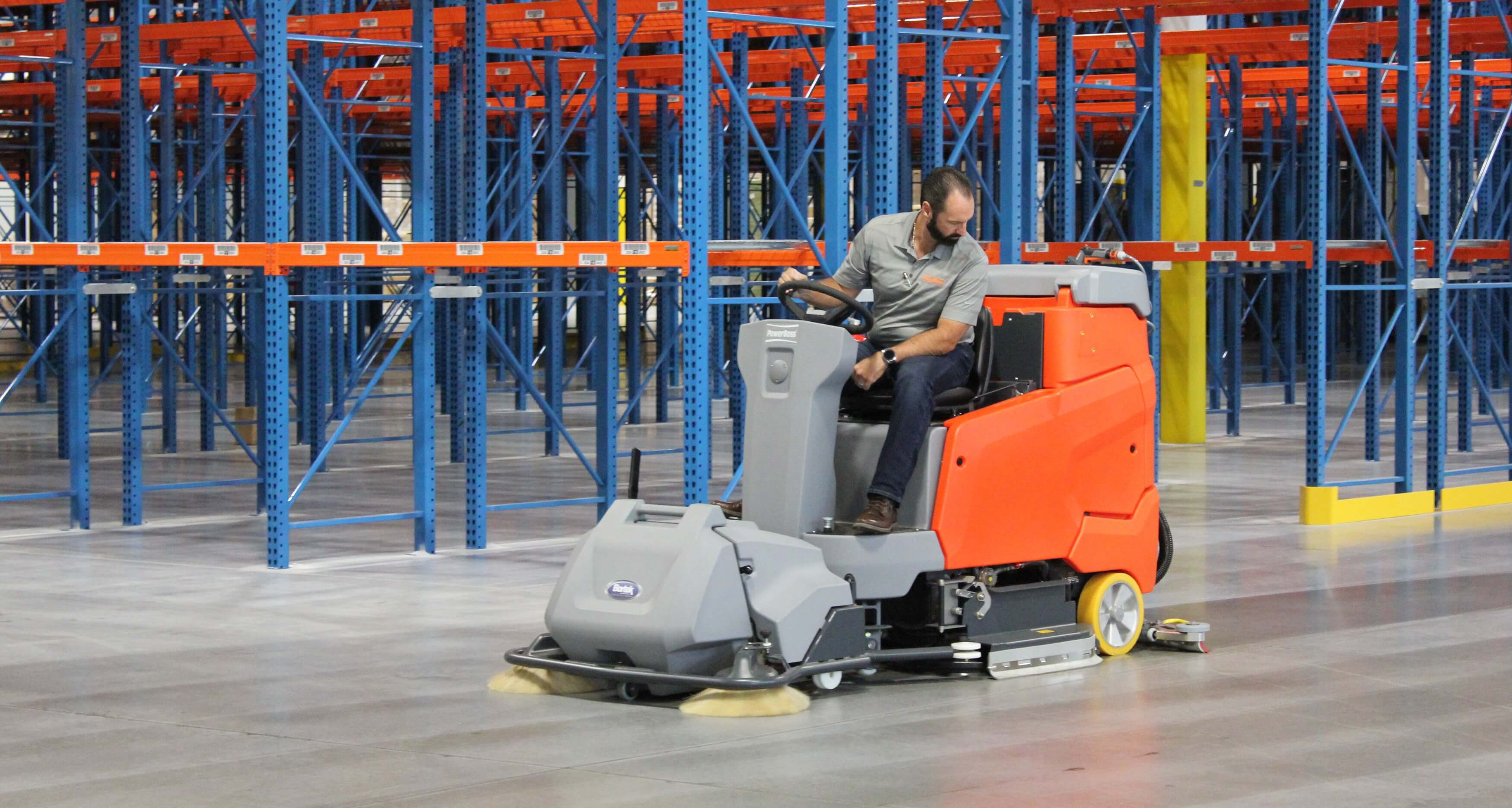 Cylindrical: 33″
Disc: 35″ or 42″
Cylindrical: 850 rpm
Disc: 210 rpm
WIDTH WITHOUT / WITH SQUEEGEE
Ask about a free demo at your facility!
SELF-CLEANING FLIP-UP SQUEEGEE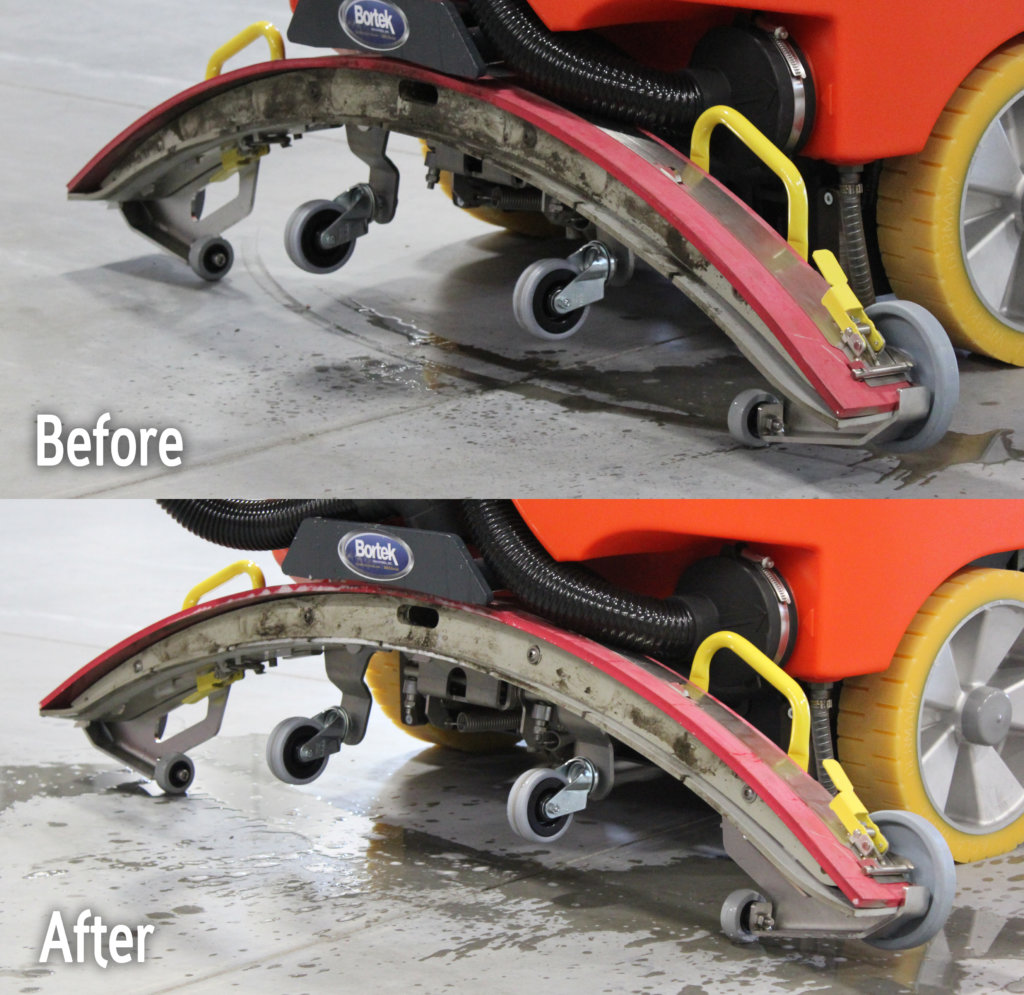 SEE IT IN ACTION