The Power of Clean
The PowerBoss Atlas is a BIG ride-on sweeper, best for parking lots and other outdoor sweeping. It's capable of picking up heavy debris, filtering dust, making tight 10 ft U-Turns, and dumping its massive 16 ft3 hopper at variable heights up to 60″.
THE POWERBOSS ADVANTAGE:
Four Stage Dust Control with quick change filter

60″ Multi-Level High Dump with Safety Vision Dump Window

PowerClimb over rough terrain, speed bumps, and standard 4″ curbs with high ground clearance and 23″ diameter wheels.

Easy Access to Engine and Parts. Tool-free broom changing and adjustment.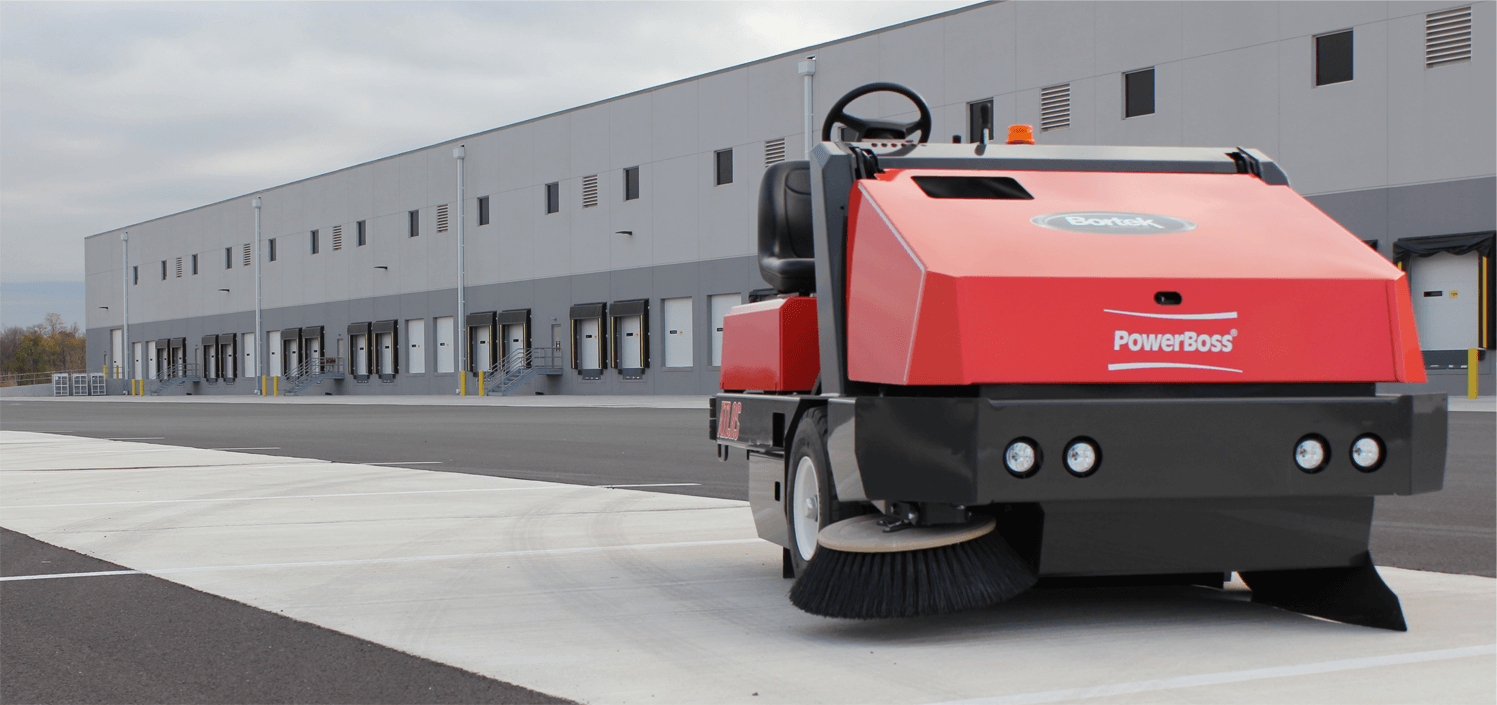 Gas, LPG: 55 HP 1.5 L, Kubota Engine
Diesel: 37.5 HP Kubota Engine
Single Side Broom: 64″
Dual Side Brooms: 80″
99.75″ x 63.38″ x 55.88″ (L/W/H)
Ask about a free demo at your facility!
ENGINE ACCESS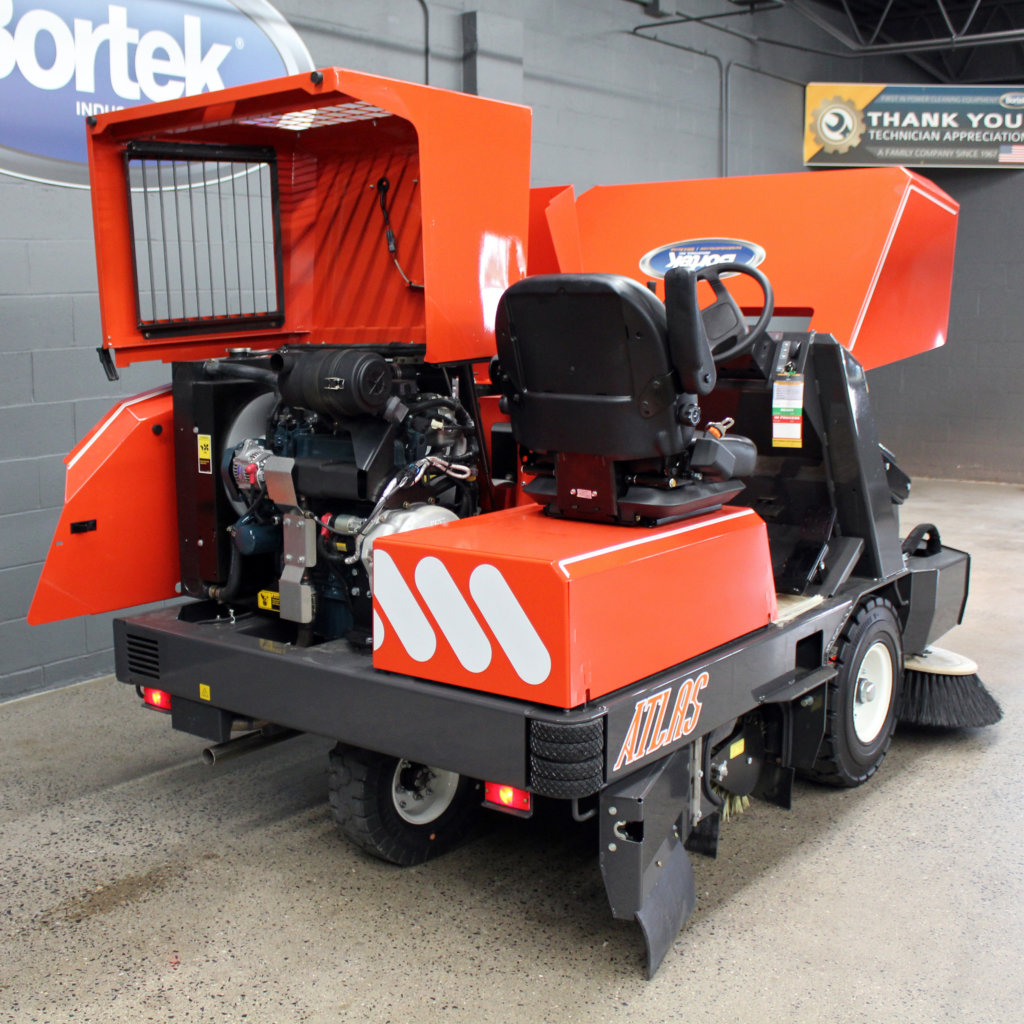 HIGH DUMPING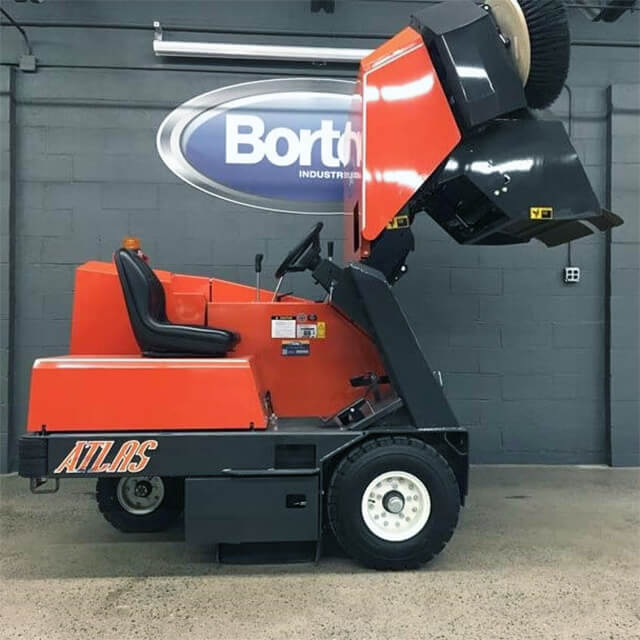 DUST FILTRATION