TOUGH. SMART. AMERICAN-MADE.
Factory Cat industrial floor scrubbers and sweepers are known for their brilliant engineering, powerful cleaning, compact build, and extreme durability. They offer a wide variety of options and sizes so that you get exactly what you need and nothing else.
WHY TO CHOOSE FACTORY CAT:
Built To Last – Thick steel frame, heavy-duty tires, oversized motors with more than enough power, polyurethane rollers protect your walls.
ZerO3+ Available – Swap between chemical-free Aqueous Ozone and smart chemical dilution at the flip of a switch. (Learn More)
Easy Maintenance – Flip it open for instant access to vacuum motors, filters/pump, valves, actuators. Easily change brushes and squeegee.
Simply Clean – Understandable controls for easy operation. On-board battery charger option as easy as charging your phone. Super tight turning.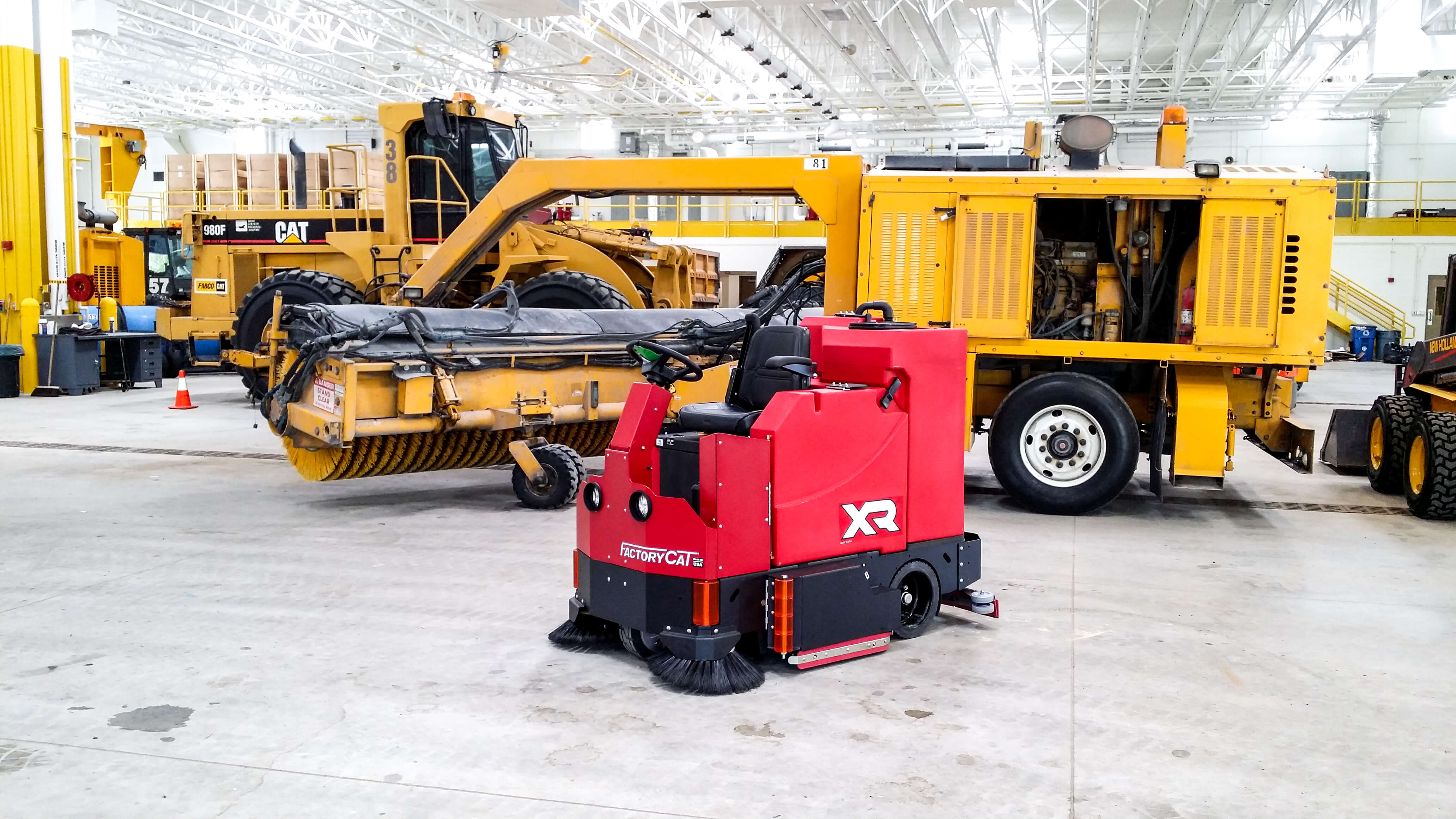 DISC: 17″, 20″, or 23″
CYLINDRICAL: 32″, 38″, or 44″
DISC: 270 rpm
CYLINDRICAL: 750 rpm
69″ x 36″ x 56″ (L x W x H)
1,950 lbs. with batteries
Immediate Results.