Built to tackle virtually any tough, industrial environment, the PowerBoss Commander T82 is composed of all-steel construction, heavy-duty four-cylinder engine, and smooth-ride tires for traction and reliability. The Commander T82 is a complete cleaning machine that provides pre-sweeping and aggressive scrubbing power. To maximize operator run-times, the machine can even remove heavy debris from all types of surfaces, eliminating the need to circumvent them. With a 56″ sweeping path and a 48″ scrub path, the Commander can cover 67,000 square feet per hour. The large capacity 68-gallon solution tank and 65-gallon recovery tank means the machine can spend more time running to maximize efficiency. The Commander provides excellent pick-up and scrubbing abilities with its hydraulically powered impeller and three 14″ rotary brushes. The scrub head floats for constant floor contact and exceptional clean.
The Commander is easy and comfortable to operate with power steering, deluxe seat with armrest, and convenient operator controls. The machine is effortless to maintain and service, with easy access to engine, automatic solution fill with full tank shutoff valve, and quick-change brushes and squeegees. Oversized cleanout ports with simple screw-on caps make recovery tank draining and sludge removal easy. For safety, the head, tail and instrument lights. Ask us about the many options available for the PowerBoss® Commander T82.
PowerBoss Commander T82 Series Features:
Pre-sweeping and aggressive scrubbing
56 inch sweep path
14 cu ft sweeping hopper
48 inch scrub path
Can cover 67,000 sq.ft. per hour
Industrial all-steel construction and heavy-duty four cylinder engine
Large capacity 68 gallon solution tank
Large capacity 65 gallon recovery tank
Power steering and simple to operate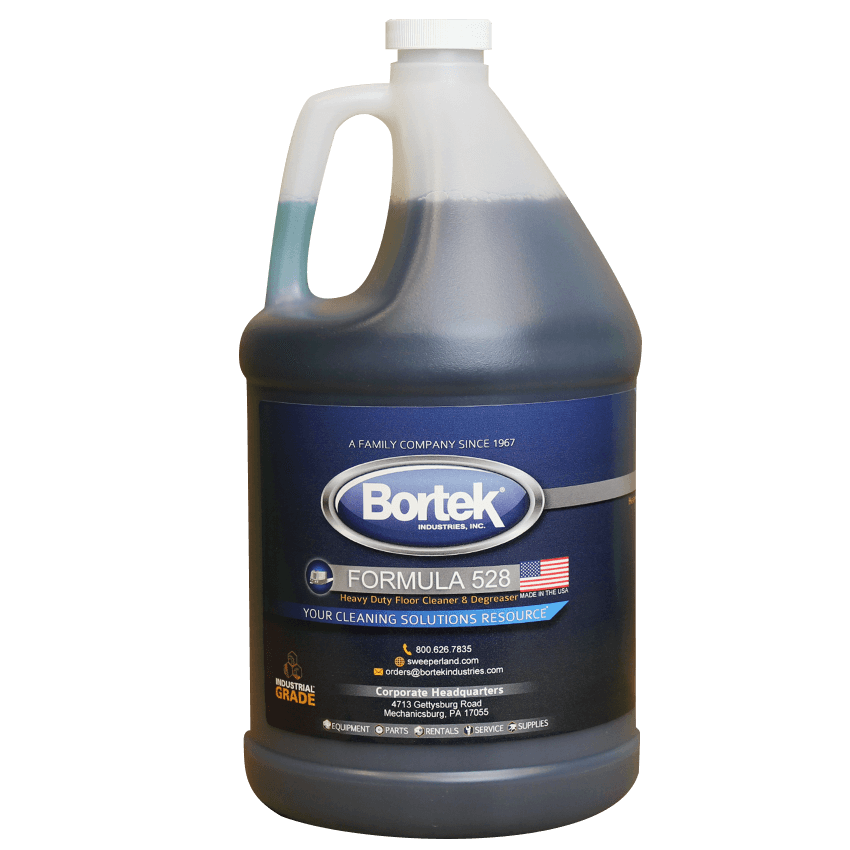 We highly recommend using Bortek brand chemical products in this machine. Our cleaning solutions are made with scrubbers in mind, and designed to be low-foaming in order to prevent hazardous overflows.