How to Use Ride-On Auto Scrubbers to Clean Athletic Floors and Rubber Matting
Athletic flooring, such as the type used to cover some indoor volleyball or basketball courts, needs special care to keep it safe for use and to help preserve its finish. The best cleaning method for rubber athletic floors is to use a quality ride-on auto scrubber, such as the Advance Condor, along with a detergent specifically designed for cleaning these types of floors.
Before scrubbing the floor, it is important to sweep it first to remove all dust and debris. After sweeping is completed, prepare your floor scrubber by filling the solution tank with water, then add the proper amount of cleaning solution as specified by the product's manufacturer. Do not install the abrasive scrubbing pads as these can scratch the floor's surface. Instead, use the machine's brushes for cleaning.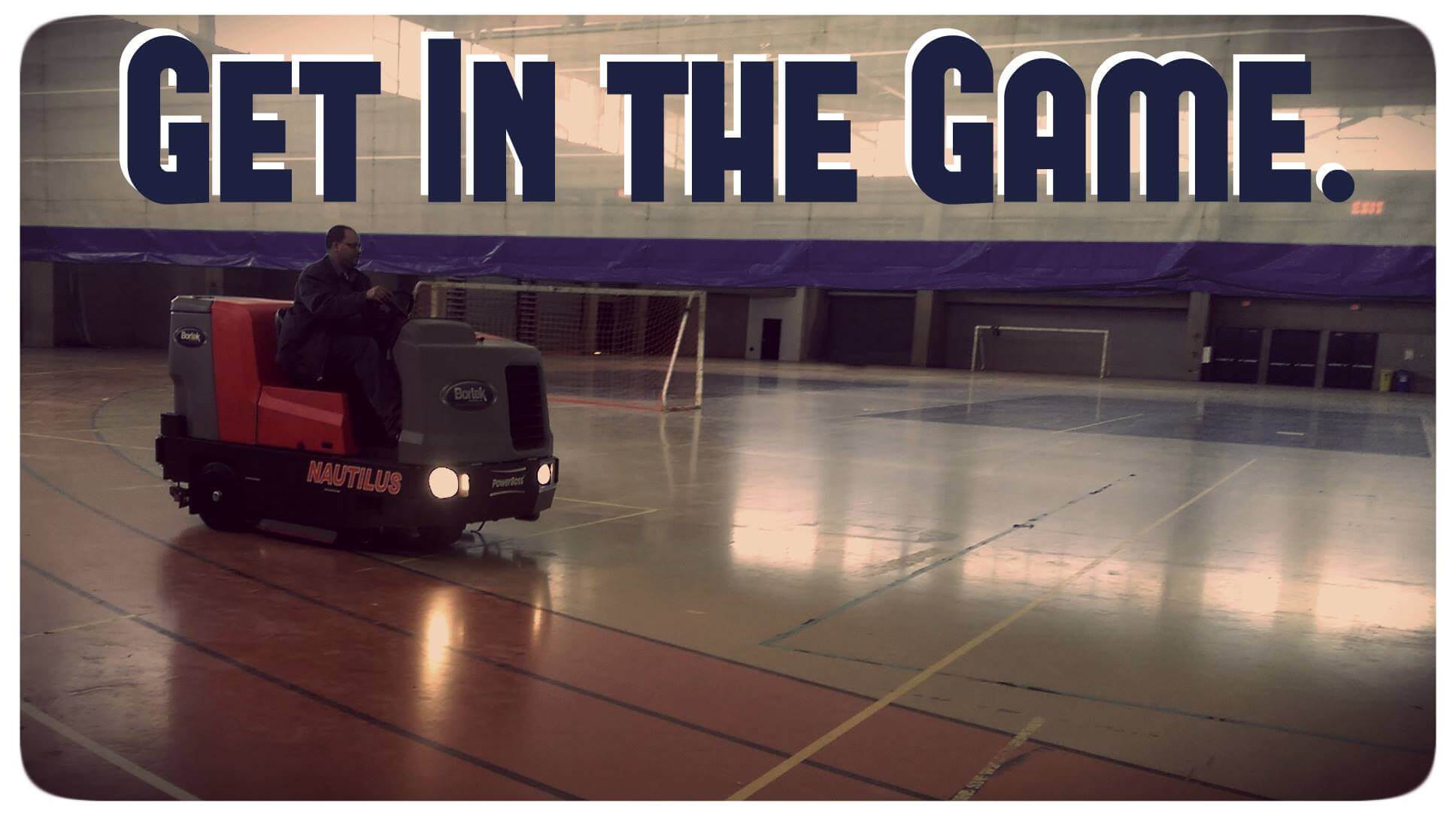 Turn on your floor scrubber and drive it to one end of the floor you wish to clean. When you reach the starting point, lower the machine's squeegee blades to the floor and activate the cleaning solution system. Operate the machine at a slow to moderate speed while driving in a back-and-forth row pattern until the entire floor has been scrubbed. While cleaning, check your machine's control gauges to determine if the recovery tank needs emptying.
After scrubbing is complete, empty the solution and recovery tanks and install a buffing pad on your machine. Drive the machine in the same manner as when scrubbing, but do not lower the squeegee blades to the floor. Your floor is now ready for any athletic endeavor.