Expert Grade Sewer Equipment Nozzles
For over 25 years, USB-USA has been building the industry's best sewer equipment: Turbo Chain Cutters, Sewer Nozzles, and Specialty Tools for Municipal and Industrial markets.
Carrying the entire line of USBDÜSEN products, their high-grade stainless steel, German manufactured equipment is precision engineered for long-lasting durability and superior cleaning performance.
USB-USA Nozzle Applications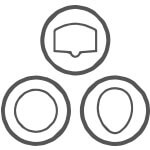 Large and Special Profile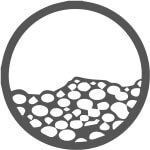 Large Debris, Rocks, Mud, Sand, Silt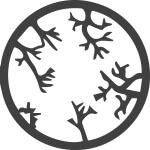 Roots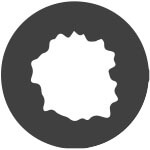 Grease, Fats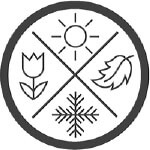 Preventative Maintenance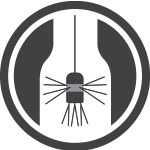 Manholes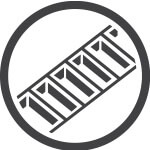 Half or completely open Drain Pipes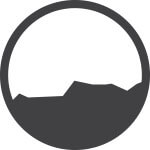 Mineral Deposits, Calcium, Scale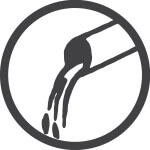 Protruding Laterals or Pipes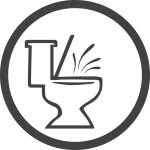 Toilet Safe
Bottom Cleaners
These nozzles will jet away sand, dirt, and gravel from the pipe's floor, and even do it underwater. Several bottom cleaners feature roll over bars to make sure the nozzle always returns to the proper position.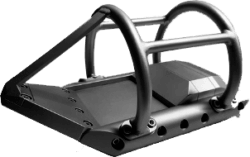 Storm Surge 3D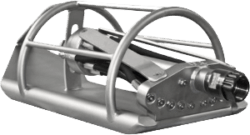 Bagger Max 3D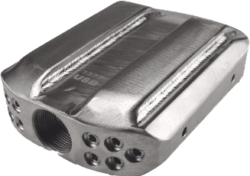 3D Flounder Nozzle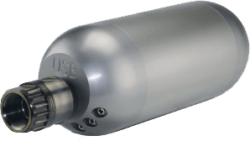 Speed Power 3D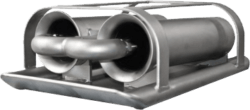 Venturi Nozzle
Cleaning Nozzles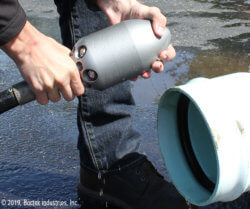 The 3D Radial Clean Nozzle (pictured) is just one of many sewer cleaning nozzles. Perfect for a pre-CCTV inspection cleaning, this nozzle blasts water backward at 45° and 15° angles for streak-free 360° coverage that'll remove grease, scale, dirt, and sand from the pipe's walls. While the 45° jets clean off the pipe walls, the 15° jets propel the nozzle down the line and push debris back to the manhole.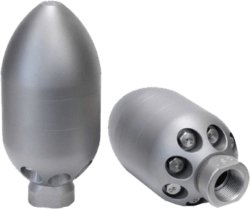 Cycle Nozzle 3D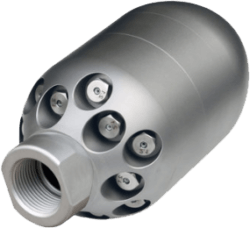 Super Cycle 3D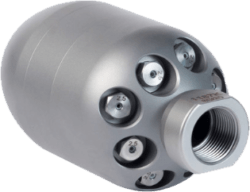 Combinator 3D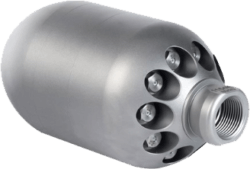 Rocket Large 3D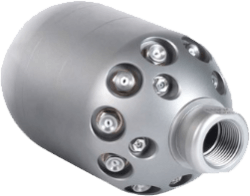 3D Radical Clean Nozzle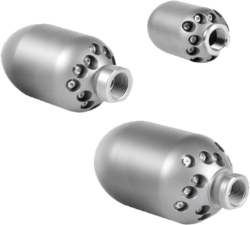 Tri-Jet 3D
3D Cleaning Nozzle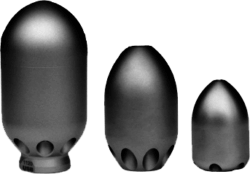 Rocket Nozzle 3D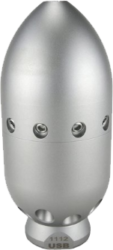 Radi 70 3D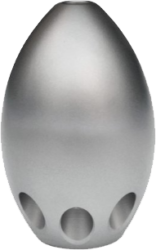 Egg Nozzle 3D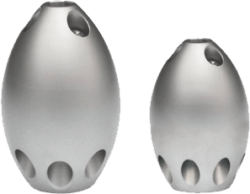 FS Nozzle 3D
Super 12

Standard Nozzle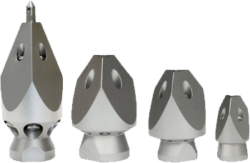 Chisel Nozzle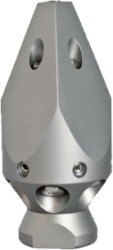 Radial Chisel Nozzle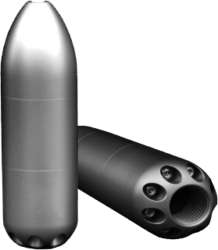 3D Extreme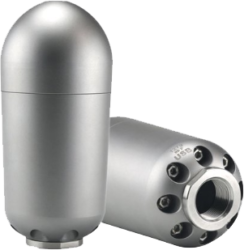 FD2 Nozzle 3D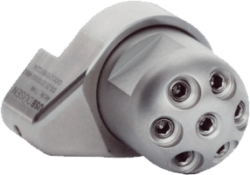 Digger Nozzle
Rotating/Vibrating Nozzles
These nozzles will also clean out sewer pipes, but do so by agitating stubborn debris with rotation and/or vibration. No matter the situation, there's a solution here, with low-maintenance, stainless steel, and toilet-safe nozzles.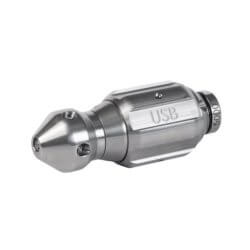 Primus HD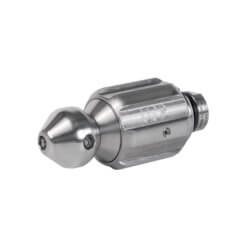 Primus Nozzle I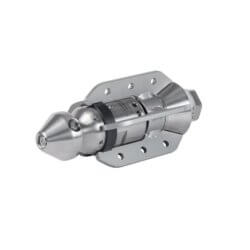 Primus Nozzle II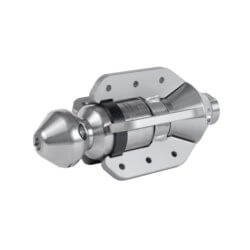 Primus Nozzle III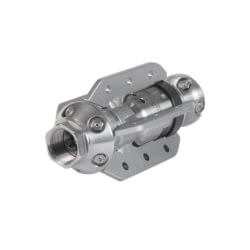 Primus Antiblaster II 3D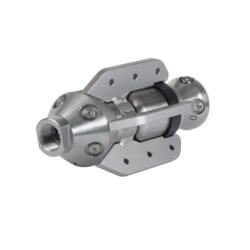 Primus Antiblaster III 3D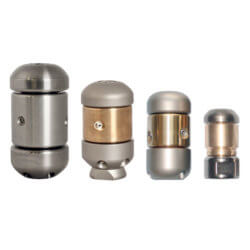 Rotor Nozzle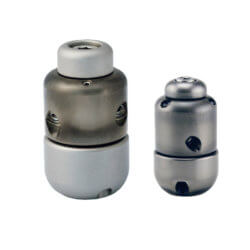 Front Push Rotor
T-Hammer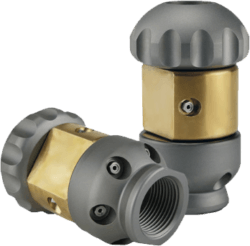 V-Hammer
Turbi-Kleaner 3D
Root Cutters
Cut and whip pesky pipe-clogging roots into submission with a Root Cutter nozzle. We've got powerful, user-friendly, and durable options no matter the pipe size.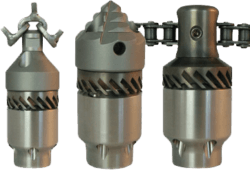 Mini T-Cutters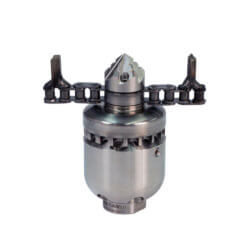 Turbo 0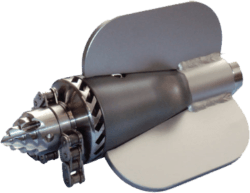 Turbo I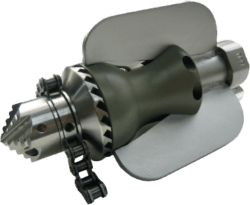 Turbo II Rigid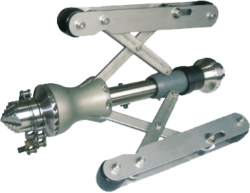 Turbo II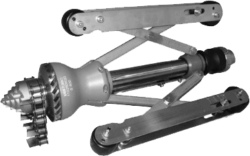 Turbo S400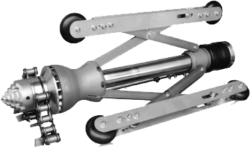 Turbo III
Turbo S-200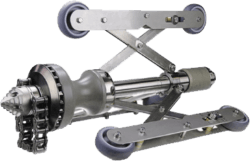 Turbo S-600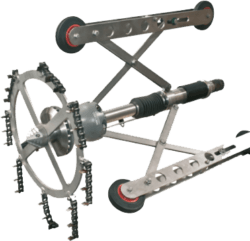 Turbo IV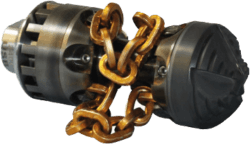 Turbikit 3D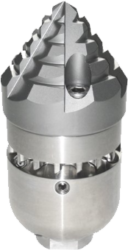 Pipe Wolf Nozzle 3D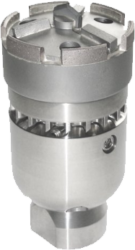 Diamond Face Cutter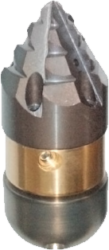 Rotor Wolf
XL Profile Pipes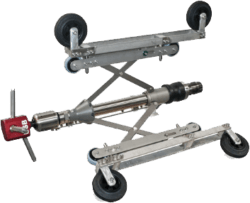 Radial Flex Skid
Handy Cart
Elbow Flex Skid
Specialty Nozzles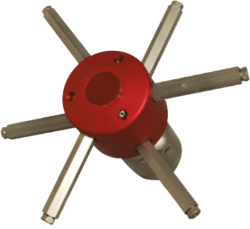 Spin-Jet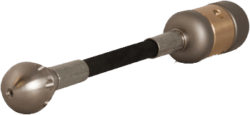 Steering Nozzle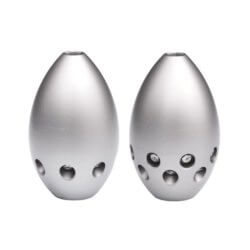 Antiblaster
Nozzle Inserts Also Available
For more information, pricing, and orders:
See the USB-USA Catalog: Download (PDF, 13MB)