As a Bortek customer, you now have the unique priviledge of ordering all of your supplies through CustomerLink. A powerful online engine that drives all of your orders, order history, machine maintenance, and more to one place. Between our massive selection of paper products, cleaning chemical solutions, and every other odd & end you use at your establishment, we've got you covered.

Save time & money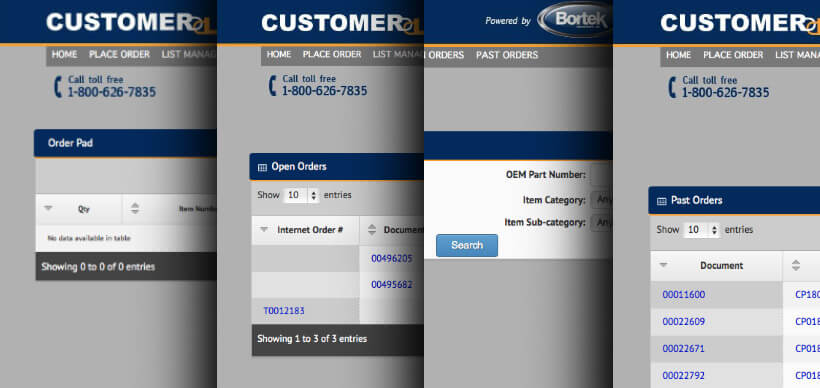 Save money by getting yourself volume discounts!!

Our cleaning chemical solutions are available in a multitude of containers; whatever works best for you!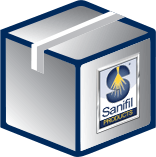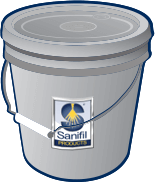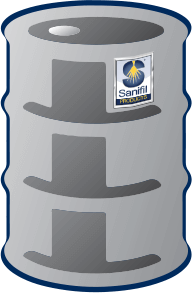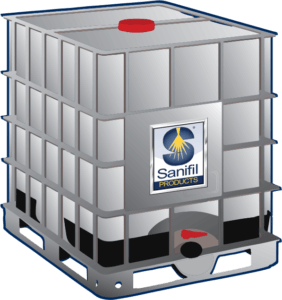 If you are in charge of keeping your facility safe, clean, healthy and fully supplied to meet the demands of your business, Bortek Industries was designed with you in mind. Imagine your facility's sanitation, custodial, aircraft appearance or food contact safety processes being scientifically re-engineered by Bortek as part of a completely integrated relationship. Time studies, best practices, scheduling, Right To Know compliance, AIB preparation audits, OSHA preparation audits, blood borne pathogen compliance and infection control programs will thrive and evolve within your organization. We can lead the way while simultaneously reducing cost and increasing ROI. Bortek stocks a vast variety of products in the categories below and can procure and supply you with anything your business may need no matter how unique. Measurable and significant labor, waste water, source, acquisition and compliance expense reductions can eclipse the price of products when you utilize Bortek to tackle the complex problems you deal with every day.
WAREHOUSE/ PLANT/ SHOP

• Absorbants
• Anti-slip Matting
• Aprons
• Back Protection
• Batteries, Bortek Industrial Grade-Pallet Jack, Scissor Lift, Scrubber, and Sweeper
• Battery Cleaner
• Battery Terminal Protector
• Bench Chemicals
• Disposable Coveralls and Coats
• Disposable Wipes
• Duct Tape
• Dust Masks
• Electrical Tape
• Eye Protection
• Eye Wash Stations
• First Aid Products and Kits
• Floor Treatments and Finishes
• Hair Nets and Beard Covers
• Hand Trucks
• Hearing Protection
• Knee Pads
• Ladders
• Masking Tape
• Matting Including Anti-Fatigue, Entry, and Specialty
• Matting Systems
• Personal Safety Gear
• Personnel and Burden Carriers
• Rags
• Safety Signs
• Safety Vests
• Shoe Covers
• Sweeping Compound
• Tilt and Rolling Trash Dumpsters
• Utility Vehicles and Haulers
• Waste Receptacles

BATHROOMS

• Air Fresheners and Odor Control Systems
• Baby Changing Stations
• Dispensers
• Feminine Hygiene Products
• Hand Dryers
• Hand Soaps and Sanitizers
• Paper Products
• Receptacles
• Urinal Blocks and Screens

JANITORIAL AND FLOOR CARE

• All Purpose Cleaners
• Bathroom Cleaners
• Carpet Cleaners and Spotters
• Chemical Dilution and Dispensing Systems
• Disinfectants
• Dust Mops
• Dust Pans• Dusters
• Floor Cleaners and Degreasers
• Floor Finishes & Strippers
• Floor Pads
• Glass Cleaners
• Ice Melt Products
• Janitor carts
• Microfiber Cloths
• Mops, Buckets, and wringers
• Plastic Trash Bags
• Professional Cleaning Tools and Accessories
• Push Brooms
• Scouring Pads, Sponges
• Utility Buckets
• Waste Receptacles
• Wet Floor Signs

SHIPPING

• Bubble Wrap
• Duct Tape
• Kraft Paper
• Masking Tape
• Packing Tapes
• Pallet Wrap
• Rubber Bands
• Shipping Peanuts
• Strapping
• Twine
• Utility Knives
• Waste Receptacles

KITCHEN/BREAKROOM/CAFETERIA

• Aluminum Foil
• Anti-slip Matting
• Bakery and Pizza Boxes
• Butcher Paper
• Coffee, Creamers, Sugar, Sweeteners, Stirrers
• Deli Paper
• Dish Wash Detergents and Sanitizers
• Disposable Cups, Lids, and Straws
• Disposable Food Containers
• Disposable Plates and Bowls
• Disposable Serving Trays and Platters
• Disposable Table Covers and Placemats
• Disposable Utensils
• Food Service Chemicals
• Gloves- All Types
• Matting
• Napkins
• Paper Bags
• Paper Roll Towels
• Plastic Bags & Zip Lock Bags
• Warewashing Products
• Wax Paper

OFFICE/LOBBY

• Copy Paper
• Facial Tissue
• Hand Sanitizers
• Matting
• Trash Receptacles