The Factory Cat MiniMag floor scrubber delivers unmatched value. Its compact size for easy maneuverability and durable construction for long life makes this scrubber one of Factory Cat's most popular machines. The MiniMag is available in traction or pad assist versions. For a more economical machine that is ideal on flat surfaces, choose the brush-assist drive. For effortless cleaning on steep ramps and non-level surfaces, the traction drive includes a powerful all-gear transaxle. Compact in size, either model can clean in tight areas, making it perfect for warehouses, machine shops, service centers, lunchrooms, grocery stores and more.


To extend the life of the machine, the Factory Cat MiniMag floor scrubber is built with an all steel construction, polyurethane rollers and 100% stainless steel fasteners. The disk scrub path for the MiniMag is available in sizes between 17″ and 28″ to ideally suit your needs. Plus, you can choose from the disk or cylindrical style. With 35% more power than other mahcines, the disk model is gimbal-mounted to improve cleaning on uneven surfaces. The cylindrical model also sweeps the floor of debris, eliminating the need for vacuuming. Reduce your cleaning time and increase productivity with a Factory Cat MiniMag floor scrubber.
MiniMag Floor Scrubber Features:
Compact size allows use in service bays and narrow aisles
Tower rollers protect walls
HD scrub motors deliver exceptional cleaning
Vacuum screen for foam protection
Maintenance free 15 hp belt drive
Adjustable Handlebar for operator comfort
On-board charger
17-gallon recovery and solution tanks increase productivity
Long-lasting tires
Easy to maintain
Tank tips back for easy access to filters, motors, vacuum, batteries, valves and actuator
Removable debris basket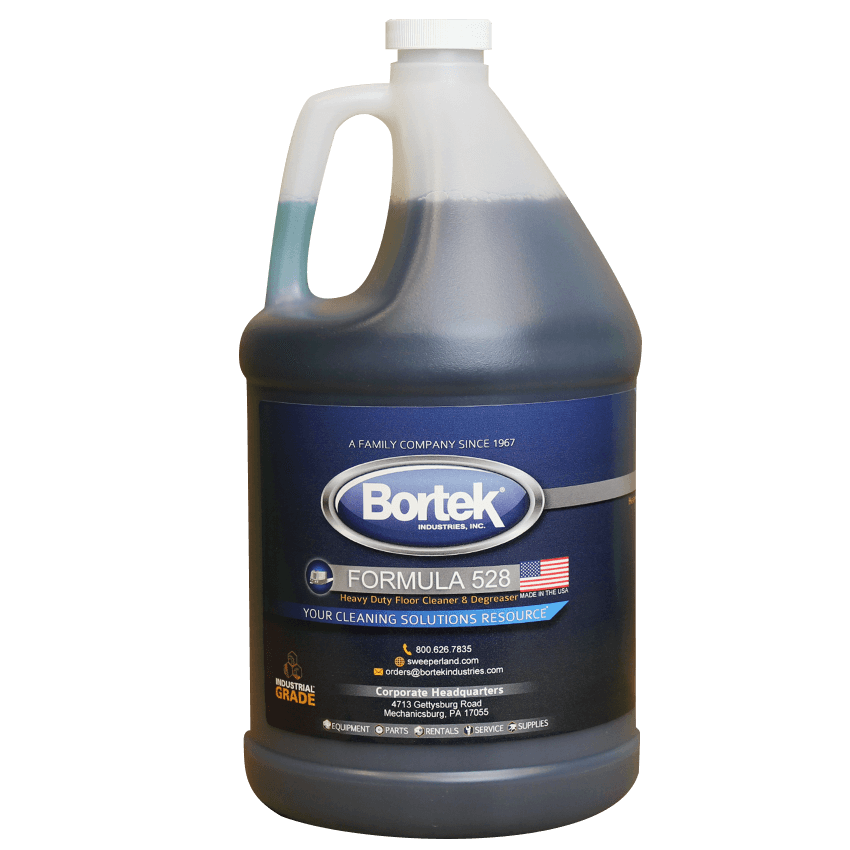 We highly recommend using Bortek brand chemical products in this machine. Our cleaning solutions are made with scrubbers in mind, and designed to be low-foaming in order to prevent hazardous overflows.