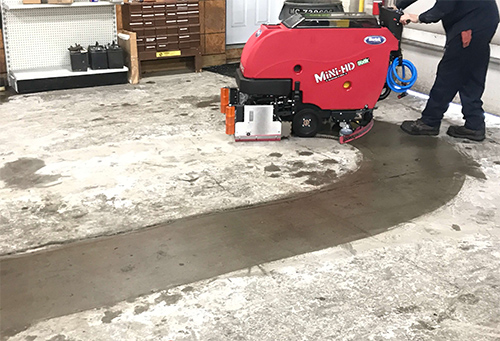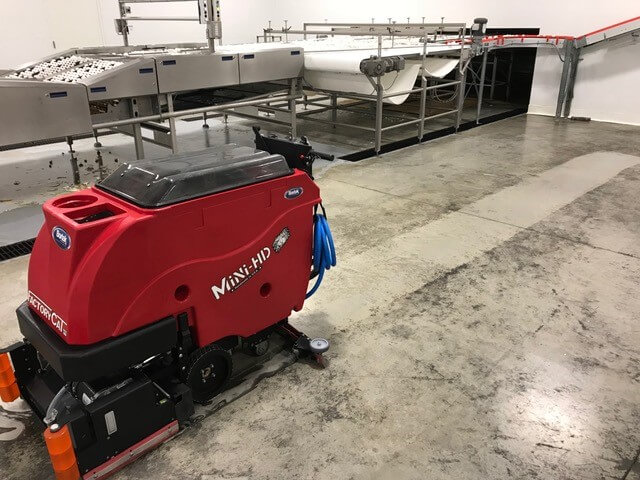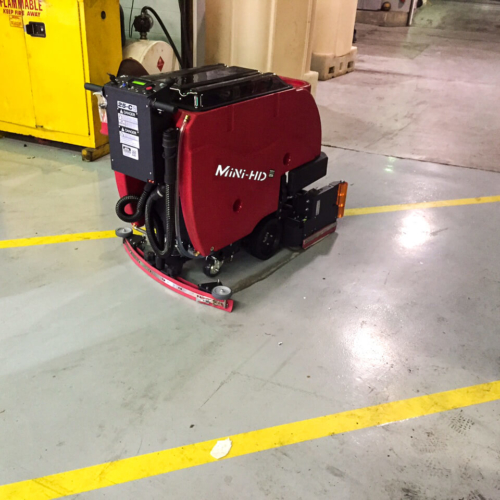 FACTORY CAT MINI-HD
WALK-BEHIND SCRUBBER – DISK
▸ Battery powered
▸ Disk cleaning system
▸ 28″ Cleaning Width
▸ 21 Gallon Solution Tank
▸ 23 Gallon Recovery Tank
⚠️
Are you a Contractor? Contact us for discounted rates!
Please call
(800) 626-7835
for special pricing on rentals over three months.*
EQUIPMENT OVERVIEW
These high-quality mid-sized walk-behind scrubbers easily remove and collect tough soil from your floors. The disk-style scrub brushes on these models are suited for high-pressure wet cleaning of smooth, concrete floors, like those in factories and warehouses.
Unmatched Performance
We make sure that our rental models are less than three years old. Not only that, they're kept in peak condition by our own team of factory-trained technicians. We are cleaning equipment specialists, and we have the parts and tools on-hand to assure that our rental fleet always provides the best cleaning possible.
We Know Clean™
At Bortek, we specialize in cleaning equipment and supplies. Unlike jack-of-all-trades rental places, we know how these machines work on the most detailed level. This allows us to keep our rentals well-maintained, recommend the machines that are best suited for your situation, and offer knowledgeable support when you need it.
Safety & Operation Training
To get the best performance out of your rental, you need to know how to use it. We won't leave you hanging! We'll make sure you know the safest and most efficient ways of operating your rental machine.