Caliber Equipment, Inc.
Located in Virginia, Caliber Equipment sells industrial and commercial floor equipment and similar products to customers around the world. The company's sweepers and scrubbers can be used to clean both inside floors and outdoor surfaces.
A family-based business, Caliber Equipment distributes American-made and international machinery that can be used in both demanding industrial environments and small-scale commercial spaces. Caliber's sweepers, scrubbers and carpet cleaners have many different applications.
The company was founded and is managed by Steve Baker. Caliber Equipment also offers on-site repairs and service to local clients.
Is It Time to Trade In Your Used Caliber Sweeper?
Just like any other piece of machinery, even the most formidable sweepers will need to be repaired or replaced from time to time. In some instances, sweeper components may deteriorate after long periods of strenuous use. In other cases, advancements in technology may make older machines virtually obsolete, forcing companies to take advantage of these innovations in order to increase their bottom lines.
Newer sweepers help reduce the likelihood that injuries will happen on the job. Employees are less likely to slip and fall when they're walking on surfaces that are properly maintained. On top of that, replacing Caliber sweepers with newer models will reduce repair costs and increase the output of your cleaning technicians. They won't incur additional downtime waiting for machines to be fixed.
If you have been using a sweeper that you bought from Caliber Equipment to clean the floors of your facilities, parking lots or warehouses, it might be time for you to upgrade to a newer model. Bortek Industries carries a complete line of sweepers – including riders and walk-behind machines – so you'll find the upgrade you need when you browse our comprehensive collection.

Have a machine to trade in? Let us know!
Upgrade Your Used Caliber Scrubbers
If you're looking to upgrade your Caliber scrubbers, you'll find the new machine you need at Bortek Industries. By taking advantage of our Trade-up Program, you'll be able to get rid of the old one and upgrade to a new scrubber, finding a model that meets your specific objectives while significantly reducing the expenses traditionally associated with a brand new machine.
Do you feel like you spend too much money on repairs? Are you sure your technicians are using the best cleaning equipment on the market? If you've acquired a scrubber from Caliber Equipment in the past and have used it thoroughly over the years, it might be time to consider upgrading to a newer model.
Bortek Industries offers a complete line of walk-behind machines from FactoryCat and HammerHead that will serve as fine replacements for used Caliber scrubbers. If you're looking to clean more constricted or confined spaces, there are many new models available that allow technicians to keep even the most narrow floor spaces immaculately clean.
On the other hand, ride-on scrubbers allow technicians to polish expansive floors in the most challenging of environments, including manufacturing facilities, warehouses, departments, foundries and other demanding structures. Bortek Industries also carries a full catalogue of ride-on scrubbers, from PowerBoss and Factory Cat. These machines will help keep floors free of grime, particularly in demanding industries.
By upgrading to a new scrubber, your technicians will be able to clean larger spaces in less time. This ensures that your employees and customers don't slip and fall on dirty floors.
Why You Should Trade In Used Caliber Equipment Machines
Beyond Caliber scrubbers and sweepers, you can also trade in any other Caliber equipment you have to offset the costs associated with upgrading your cleaning fleet. Trade in Caliber equipment machines, including:
In addition to being less efficient and more costly to maintain, older cleaning equipment can create workplace hazards that may result in injury. Consider upgrading your outdated Caliber Equipment cleaning machines while saving money by taking full advantage of the Trade-up Program at Bortek Industries.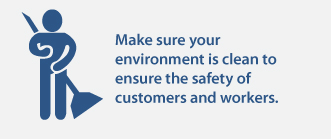 To make sure your cleaning equipment is operating at fully optimized levels, you have to make sure that your Caliber scrubbers and sweepers are operating properly. From time to time, components will get worn out. To ensure your cleaning technicians are able to take care of the most demanding jobs in the least amount of time, it's imperative that all parts are functioning at maximum efficiency.
Clean environments help reduce the likelihood that your customers or workers will be injured by slipping and falling. But on top of that, they provide your business with a professional, spotless image. Keep your business's floors and grounds clean by finding the replacement parts for your scrubbers and sweepers today at Bortek Industries. That way, you can ensure your cleaning technicians will be as productive as possible.
Sometimes, your Caliber sweepers, scrubbers and other equipment might just need some fine tuning in order to get back into proper working shape. If you find yourself wondering why your machines aren't working as effectively as they have in the past, it might be time to take them in for a quick tune-up.
At Bortek Industries, we also offer flexible and complete servicing solutions. We work with you to provide the highest return on investment for your entire fleet of cleaning equipment. To ensure business continuity, you can service your machines regularly and make sure that they're routinely inspected. This will give you peace of mind knowing that everything is in proper operating order. This preventative maintenance is also the best way to make sure your fleet of cleaning equipment is as productive and efficient as possible.
Bortek Industries can even service machines when they unexpectedly malfunction. We'll work with you to help get your fleet back into normal working condition as quickly as possible.
Clean Equipment for Every Industry
No matter your industry, it's in your best interest to keep your cleaning equipment in the best condition possible. After all, you can't neglect your responsibility for ensuring a safe environment for both your customers and your employees.
Cleaning equipment that's in perfect condition will help you accomplish your objectives in a variety of industries:

Education —Educators need to lead by example. To be successful in the future – particularly in today's fast-paced digital world – students will need to be organized. By routinely keeping school facilities in tip-top shape, educators can lay the groundwork to encourage students to apply the same principles to their own lives. Additionally, clean learning environments reduce the likelihood that teachers, students and other faculty members will become sick or get injured.

Electronics — Anyone who has ever used a gadget will tell you the same thing: Technology can be finicky. Electronic devices that are produced in unclean facilities are more prone to malfunction. To ensure that high-quality products are produced and customers remain thoroughly satisfied, electronics manufacturers need to invest in formidable industrial cleaning equipment.
Food and Beverage — To best serve your customers, you need to keep your restaurants and dining establishments as spotless as possible. In fact, maintaining top-level cleanliness is essential to being successful in the food service industry. By consistently cleaning the floors of your facilities in a thorough manner, you're not only making sure that your guests and staff are safe, but you're also making sure your entrees are always prepared and presented as you intend. Cleanliness is also a major part of health and safety laws.

Healthcare — The Hippocratic Oath tells healthcare providers that they need to do everything within their power to help their patients return to health. This is why cleanliness is a pillar of the healthcare community – you can't provide patients with the care they deserve if you're not applying the same attention to the cleanliness of your facilities. Industrial sweepers and scrubbers help healthcare providers meet these objectives.

Hospitality — Guests are looking for one thing from the hotels and other overnight accommodations they book: clean rooms to stay in. By regularly cleaning your lobbies, floors and other grounds, you're immediately giving your guests exactly what they want, which is cooperative, clean facilities. On the other hand, neglecting the upkeep of your facilities will almost certainly result in lost business, particularly as disgruntled guests take to social media to describe their experiences.

Manufacturing — In order to reduce the likelihood that accidents will occur and guarantee your products are of the correct specifications before they leave your warehouses, you must keep your manufacturing facilities free of debris. By investing in sweepers, scrubbers and other industrial cleaning equipment, you're taking the right steps to ensure the quality of your end products.
Municipalities — To attract new residents and help business owners succeed, municipalities need to keep their streets and sidewalks clean and passable. On top of that, clean streets and sidewalks help reduce the probability that a municipality will face lawsuits due to accidental injuries or property damages. Smart municipalities employ a strong fleet of industrial cleaning equipment – such as scrubbers, floor sweepers and parking lot sweepers – to keep their streets and publically owned buildings in great shape.
Pharmaceutical — To ensure that patients get the right medicines they need, managers of pharmaceutical research and manufacturing should take the right steps to keep their premises free of any and all debris. The right industrial cleaning equipment helps keep labs in proper shape, allowing researchers to find new cures and refine existing drugs. Clean facilities also make it less likely that employees will get ill or injured on the job.
Retail — Since it's considerably more expensive to sell to a new customer than an existing one, retail establishments are required to maintain immaculately clean storefronts and outlets. You don't want to risk losing a loyal customer to a less-than-optimal experience. Luckily, by choosing to take the cleanliness of your stores seriously, you're not only guaranteeing the satisfaction of your current customers, but you're making sure new customers have immediately positive reactions to how you do business.

Transportation — Travelers are flustered enough as it is. Think about the customer who is flying from New York to San Francisco via Minneapolis with a connecting flight that takes off 30 minutes after the first flight lands. In order to make travelers' lives as easy as possible, transportation managers need to focus on maintaining their facilities to the highest standards of cleanliness. Places like airports, subway stations and train terminals are highly trafficked areas. This means they're prone to get considerably dirty unless they're regularly cleaned by high-end industrial equipment.

Warehousing and logistics — In order to fulfill all orders accurately and encourage your customers to continue supporting your business in the future, you have to take proactive steps to ensure your fulfillment centers are as clean as can be. For supply chains to be successful, every facility involved along the way needs to function as fluidly as possible. High-end industrial sweepers, scrubbers and other cleaning equipment will not only enhance customer satisfaction, but the equipment will also substantially reduce the chances that your workers will be injured while walking on slick floors.
Bortek Industries – Your Source for Industrial Cleaning Equipment
If you need to upgrade or repair your existing cleaning equipment, the team of skilled technicians at Bortek Industries is ready to help you find the solutions you need. Browse our complete selection of sweepers, scrubbers and other industrial cleaning equipment, and let us know if you have any questions.
As you go about your search for the right cleaning equipment for your specific applications, there's a good chance you'll want to compare your options or learn about specific equipment. When you do business with Bortek Industries, you get access to knowledgeable associates who will help you find the solutions you need to get the job done.
Please keep in mind that not every company needs to own their own fleet of modern industrial cleaning equipment. But all businesses that wish to be successful will likely need to use cleaning equipment from time to time. Bortek Industries has a full line of industrial cleaning equipment for rent – including scrubbers, sweepers, combination sweeper/scrubber machines, carpet cleaners, litter removers and more.
Our knowledgeable associates will help you find the cleaning solutions you need to bring your business to the level you're aiming for. Whether you're looking to take advantage of our Trade-up Program and upgrade your used Caliber equipment, repair your malfunctioning machines or rent the right ones for your specific needs, we've got you covered. Contact us today and start making progress towards cleanliness!