Why use chemicals designed for scrubbers?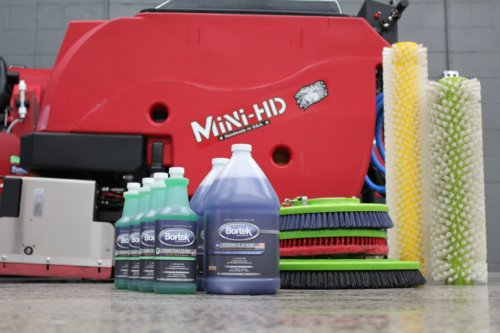 When cleaning with a scrubber, we strongly recommend using only floor cleaning chemicals that are designed for scrubbers. Our line of chemicals significantly reduces corrosion of scrubber parts (although, really, you ought to have stainless steel parts anyway), as well as foaming in the solution tank. This means that you'll be extending the life of your scrubber and minimizing the risk of foam getting into the vacuum motor by allowing your scrubber's float assembly to function properly.
Tip: To further reduce foaming in the solution tank, fill the tank with water first, then add the cleaning chemical. Also, thoroughly rinse and clean residue from the solution tank after completing your cleaning job.
Bortek Floor Cleaning Chemicals
---
---
---
---