Flexible Cleaning Equipment Service Solutions to Fit your Needs
Whether you have a fleet of machines, or one or two, choose only genuine Bortek Industries™ service, parts, and support.
Trust Bortek Industries Service to keep your equipment up and running Bortek Industries Service Solutions take the worry and hesitation out of maintaining your equipment by offering several service program options, each designed to fit your unique business needs.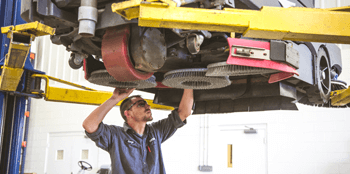 We'll come out to your location, bring your machine back to our facility, or meet you on the road for service, whatever works best for you. Just let us know which works best for you!
Each service program provides you with the flexibility and confidence that your machine will be serviced in the manner you predetermine and all service is delivered by the same qualified Bortek Industries mobile service reps you've trusted for years. In fact, all service reps undergo rigorous background checks for your assurance.
Keep your cleaning program running at peak productivity with the industry's most comprehensive service programs, delivered by the largest independently owned, locally based service and support network.
PLANNED MAINTENANCE
Although Bortek Industries cleaning equipment is backed by the best comprehensive warranty in the industry, it's best to pair that warranty with a planned maintenance agreement – for complete coverage. If your machine is not maintained the warranty may be voided.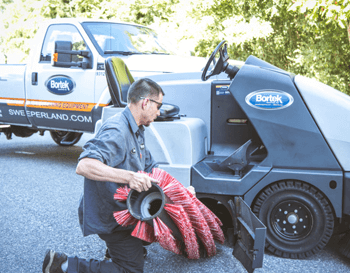 When you combine your factory warranty with a planned maintenance agreement you help increase the life-cycle of your machine while maximizing uptime. Your planned maintenance agreement, which includes over 50 checks and adjustments, will cover items and repairs not covered by warranty. In addition, if your equipment needs repair during a routine maintenance call, your Bortek Industries Service Technician can usually make these repairs at that time.
Scrubbers are available in walk-behind and rider models to suit any size application.
---

Contact us today! We're ready to answer your questions, and we're happy to assist in the maintenance, parts, and buying processes.