Equipment Service & Maintenance
Flexible Service Programs
We're committed to ensure you're backed up by the full power of our service team. We've created a flexible, curated selection of service programs to best serve your specific maintenance and repair needs. Whether you have a single machine or a whole fleet, you can trust that our service center will maximize your equipment's uptime, efficiency, and effectiveness. Our various service solutions take the worry and hesitation out of maintaining your equipment by offering different programs that are designed to fit your specific needs.
We'll service your equipment at your facility, bring your machine back to our facility, or meet you on the road for service depending on what works best for you. All service will be delivered by the same qualified Bortek service experts that you've trusted for years. In fact, all of our service technicians undergo rigorous background checks and specialized training for your assurance. Keep your cleaning program running at peak productivity with the industry's most comprehensive service programs, delivered by the largest independly owned, locally based service and support network.
We have specifically built our service department around the equipment we specialize in, all to make certain that you are backed by expert people who understand and know how to best work on your machines. With unbelievably talented technicians, a full-spec shop and tools, mobile & stationary lifts, and the space to handle the equipment, we're poised to tackle any job. We certainly recommend in-shop service like this if your equipment needs some desperate TLC, extensive repairs, lots of parts, or the job will take more than a single visit. We also back you up with flexible on-site service, planned maintenance program, and our CleanStart™ program. All to best serve you–Schedule your service today!
Flexible & Comprehensive Maintenance at your Finger Tips
We offer machine repairs and maintenance on:
Floor Scrubbers
Sweepers
Sweeper / Scrubbers
Street Sweepers
Leaf Collection Vehicles
Jet / Vac Sewer Cleaning Vehicles
Hydro Excavators
And more!
Why Choose Bortek?
Factory-Trained Technicians
We're Specialists (Not Generalists)
Top Tier Customer Service
Above-and-Beyond Repair Quality
Over 50 Years in the Industry
Fully Equipped Service Center
On-Site and In-Shop Service Options
Our Flexible Service Programs

In-Shop Service
Enjoy the Benefits of our World-Class Service Center
Our Full-Service Center is a point of pride for us. We're the only one in all of Pennsylvania and New Jersey with the maintenance and repair capabilities to work on any cleaning equipment in the market today. Many of the service centers promoted by other folks in our industry are nothing more than some guy out in the sticks with a wrench and a van. With heavy-duty hydraulic lifts, we're able to completely go over your machine and access parts that would be otherwise inaccessible. We even have mobile lifts so we can work on street sweepers. We think that's pretty cool, not to mention incredibly useful when working on these titans.
Not only do we have the proper tools for the job, we've also got some of the most talented service technicians working on your cleaning equipment. They're factory-trained and certified, and since they specialize in cleaning equipment, they understand the ins and outs of how these machines work.
---

On-Site Service
Regular Maintenance, Simplified
Like any other piece of equipment you own, regular maintenance is just part of the upkeep. We try to make things easier for you, so we'll come out to you! Our factory-trained and highly professional technicians will come out to your facility and service you machine on-site. For more involved repairs and maintenance, we may have to bring your machine to our Service Center. Think of our service vans as "First-Aid Kits" and our Service Center as a "Hospital". While first-aid supplies will suffice for a routine service call, sometimes it is better for the doctors back at the shop to complete the job with every tool and part at their disposal, especially for more involved repairs.
If your machine is completely down when you need it running as soon as possible, you can even place an emergency service call. We'll send someone out to assist in assessing the situation and bring your machine back to life as quick as we can, depending on the circumstances. We're always here to help!
---

CleanStart™
Breathing New Life into Your Machine
Our CleanStart™ Service is the solution your machines need to remain in the absolute best condition possible. At a time and date of your choosing, we'll pick up your machine and bring it to our full service center. Our technicians will raise it up on one of our hydraulic lifts and inspect every corner of your machine. If they find anything that needs service, they'll make sure to get it fixed. If there are any non-maintenance items that we think need a touch-up, we'll provide you with a written estimate before we get our hands dirty. All warranty-related items will automatically be covered and addressed, and before leaving our shop, your machine will be thoroughly cleaned and returned to you ready to clean at peak performance!
Generally, CleanStart™ is most efficient for machines over three years old or machines that have lacked regular maintenance. Once a CleanStart™ estimate is approved, we will make every effort to have your machine back to you and cleaning within 7 business days from the time the estimate is approved.
---

Planned Maintenance
Maximizing Uptime and Protecting Your Investment
Our Planned Maintenance (PM) Program maximizes your equipment's reliability, performace, and overall quality by ensuring that your machine has regular professional maintenance and inspections from our specially-trained technicians. It's no secret that your machines are exposed to some heavy workloads, abuse, and tough environments when they are constantly cleaning. The longer they go without proper care, the more you'll see a decrease in the cleaning performance. It can be pretty easy to skip or forget to check on your equipment during the day-to-day operation. If upkeep of the machine continues to be ignored, its worn parts can lead to the failure of other critical components.
Putting a PM Program in place is a critical step to protect your investment. You'll keep your machine's uptime and efficiency at its maximum with regular servicing and multi-point checks. Having that peace of mind knowing that your power cleaning equipment will always be in great working order is invaluable; leaving you with the ability to focus on running your business without any unexpected machine breakdowns.
Customers of our PM Programs also receive these benefits:
Preferred customer priority
Preferred rental rates
Regular adjustments and lubrication
Rotation of all brooms, brushes, and flaps
Inspection of all parts and function
All manufacturer's recommended maintenance
Battery pack cleaning
Any warranaty repairs needed will be made during a PM visit
THE BORTEK EXPERIENCE

Quality Equipment, Quality Support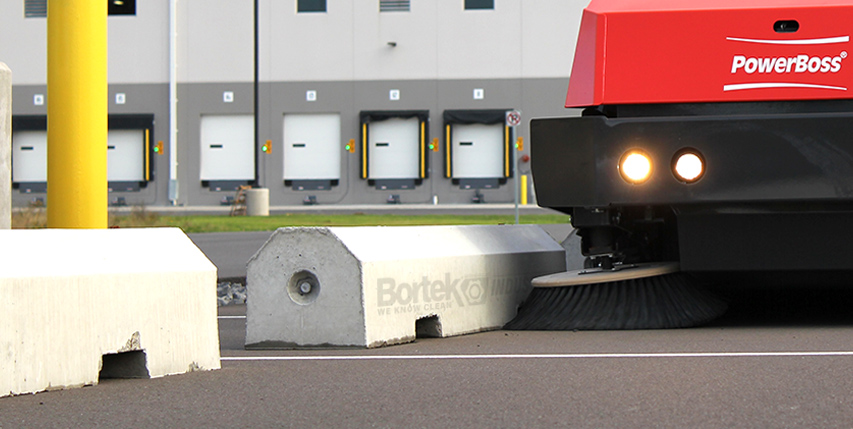 Between offering best-in-class scrubbers, sweepers, street sweepers, jetters, vac trucks, and other equally essential machines, Bortek has you covered. The process doesn't end at the sale, however. We want to make sure you're taken care of in the long term. That starts with providing you with all the support you need to make sure you protect your investment and keep your equipment running like new for as long as you're operating it. We have curated flexible service programs, highly reliable parts support, extensive rental fleet, and convenient cleaning and facility supplies to best serve you and provide you with the best experience possible. You can also easily order said parts and supplies 24/7 through our online store! We're here to help you get the job done, and done right!
Servicing All Major Manufacturer Equipment
Aquatech
Bulldog
Clarke
Delfin
Dulevo
Elgin
Factory Cat
Global
Hammerhead
Harben
Karcher
Kodiak
Minuteman
Nilfisk Advance
Nite-Hawk
Nobles
O'Brien
Powerboss
Proteus
Schwarze
Stewart Amos
SuperVac
Tennant
Tennant
TomCat
TruVac
Vactor
Viper
Windsor
X-Vac
…And More!