RIDE-ON SCRUBBER/SWEEPER RENTALS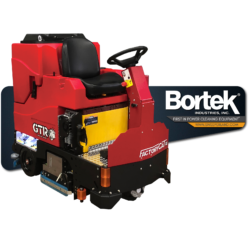 Factory Cat GTR (or similar) — 29″ Cleaning Path, Battery
MID-SIZE RIDE-ON SCRUBBER/SWEEPER – CYLINDRICAL
Our smallest ride-on scrubbers still cover an impressively wide cleaning path with the high-powered concentrated scrubbing you expect. The comfort of a ride-on scrubber will make floor cleaning a job you'll want to do.
---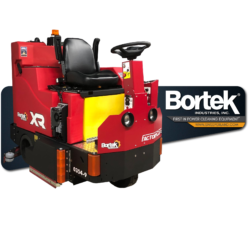 Factory Cat XR (or similar) — 40″ Cleaning Path, Battery
FULL-SIZE COMPACT RIDE-ON SCRUBBER/SWEEPER – CYLINDRICAL
These are our largest battery-powered ride-on scrubbers available to rent. (But they're still compact and maneuverable, of course!) With cylindrical scrub brushes, they're able to clean rough or grouted floors and even pick up small debris.
---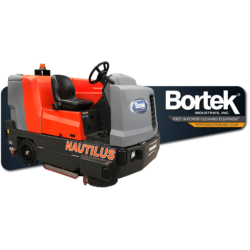 PowerBoss Nautilus (or similar) — 48″ Cleaning Path, Cylindrical, LPG
LARGE RIDE-ON HIGH PRODUCTIVITY SCRUBBER/SWEEPER
Bigger, Faster, Stronger. Our mid to large-sized ride-on scrubber/sweepers bring you at least a 48-inch scrubbing path, liquid propane power, and cylindrical scrub brushes. Once again, these cylindrical models are able clean out the grooves of rougher floors and pick up bits of debris at the same time.
---