Parking Lot & Garage Power Cleaning Equipment
Effectively Clean & Maintain Your Parking Structures
---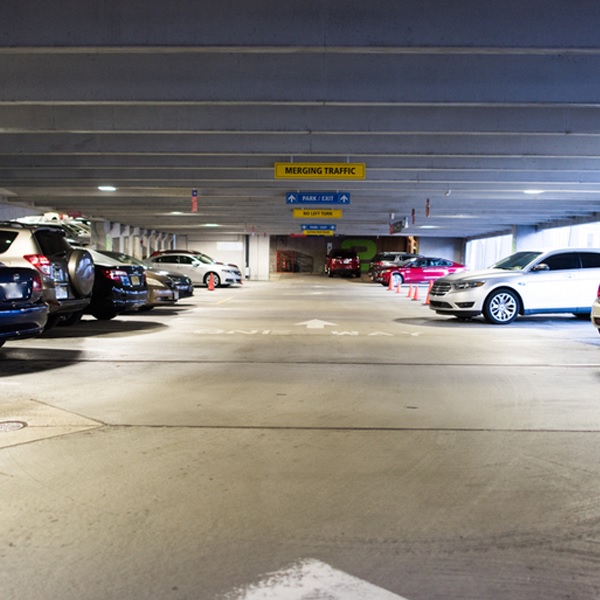 Parking Lots & Parking Garages are usually the first impression you extend to your customers, vendors, and team. Between simply being used as intended and the accumulation of dirt, debris, trash, leaves, sand, and pieces of vehicles– it's imperative you continually protect your image and your parking strategy's integrity! We make it easy for you with our wide selection of powered floor sweeping equipment.
Asphalt parking lots and concrete parking garages have their own unique benefits and troubles when it comes to cleaning. Parking lots typically accumulate a larger amount of debris over a wide surface area which allows for use of a larger machine to maintain. Parking garages are relatively compact and require a lot more maneuverability to cover all the areas where trash and debris like to hang out. Depending on the frequency of traffic in and out of these parking structures, scheduling an effective cleaning schedule can also be a challenge. No matter what problem you're looking to solve, we're here to help and are always happy to work with you to find the perfect solution for the job at hand.
---
Parking Area Industrial-Grade Sweepers | For dry sweeping your parking structures
Large Parking Area Sweepers | For sweeping large parking structures
Looking for Parking Lot & Garage Rental Equipment?
---