The PowerBoss Admiral 40 Sweeper/Scrubber takes cleaning to the next level. With one pass of the machine, you perform three functions: pre-sweeping, wet scrubbing and dry vacuuming. First, the machine sweeps up any fine or coarse dirt with its powerful vacuum blower with dust filter. Then two directly driven disc brushes intensely scrub away even the most stubborn dirt. Finally, the parabolic squeegee dry vacuums, leaving the floor dry enough to walk on. With an 82-gallon tank and flexible wall between the clean and dirty tanks, the Admiral 40 delivers long run times with short set up times. The 36V battery can last up to one shift. For multiple shift work, simply change out the battery in less than two minutes with a forklift truck or hoist.
The PowerBoss Admiral 40 is built for longevity with its industrial forklift truck drive with power reserves for gradients up to 20%. Thanks to the Auto-stop system, you will save up to 50% on water and chemical usage. With an automatic water filling system, the machine can be set up in about 8 minutes. Tanks are easy to empty without the use of additional tools. This ride-on scrubber is easy to service and delivers a comfortable ride and view for the operator. The operator panel is easy-to-use and all working functions can be started with the press of a button. For fast and safe industrial cleaning, rely on the PowerBoss Admiral 40 rider sweeper/scrubber.
PowerBoss Admiral 40 Features:
Pre-sweeping, wet scrubbing and dry vacuuming in one operation
82 gallon tank yields long run times
Aqua-Stop feature saves money on water and cleaning agents
Short set-up time and tanks are easy to empty and fill
Quiet battery drive, free from exhaust fumes
Battery can be changed in about 2 minutes
An ergonomic machine with fully sprung driver's seat which can be adjusted to the driver's weight
All operating controls are in direct reach of the operator
Easy to steer and simple to operate
Comparable to:
Tennant M17, Advance CS7000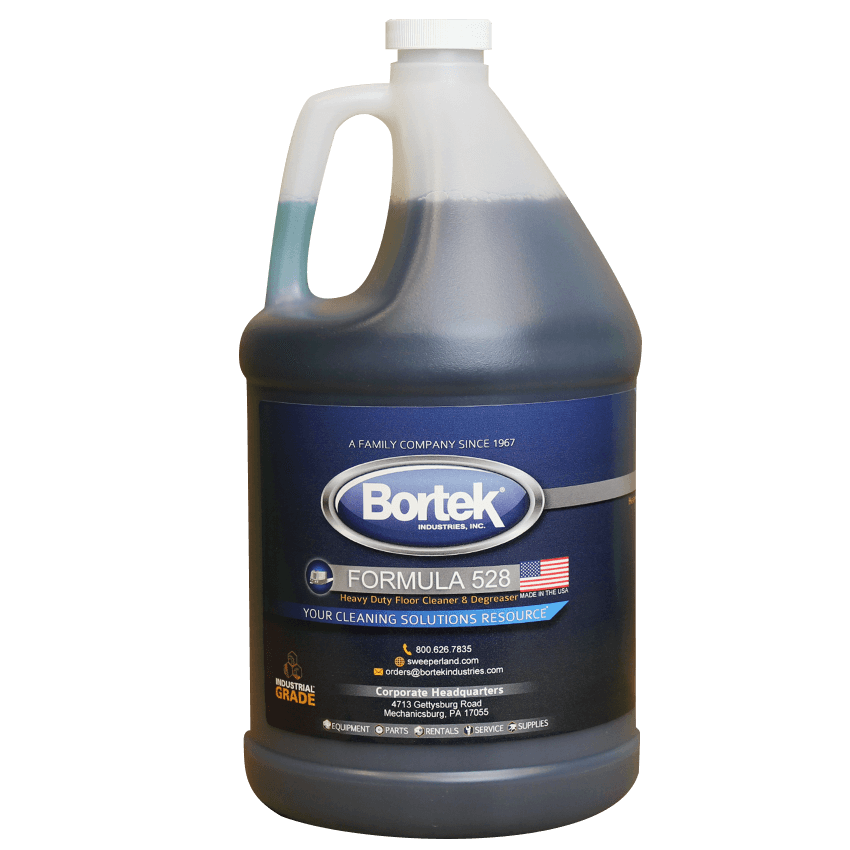 We highly recommend using Bortek brand chemical products in this machine. Our cleaning solutions are made with scrubbers in mind, and designed to be low-foaming in order to prevent hazardous overflows.