HammerHead 950MS Sweeper
Order Parts
Buy Direct ⮩
For a machine that is not battery powered, the 950MS is extremely effective with three brushes and the main brush sweeping debris into the hopper. Plus, it is lightweight and folds up to save you storage space.
The HammerHead 950MS sweeper is great for sweeping outdoors and indoors. It cleans hallways, workshops, retail shops, warehouses, parking lots and sidewalks in far less time than the traditional broom and dust pan method. It picks up nearly everything, including metal shavings, nails, paper, leaves, cigarette butts, and even packaging material. Light and compact, you can move from area to area with ease with this highly maneuverable and compact push sweeper.
The innovative HammerHead 950MS sweeper makes use of three brushes. The main brush that sweeps the debris into the hopper and two side brushes that expand your overall sweeping effectiveness. Too many sweepers like this only have one side broom. That's a problem because that will cause the machine to pull to one side, throwing off the operator's ability to complete the job effectively and in a timely manner. Having two side brooms not only gives you the benefit of completing your sweeping needs faster, but also balances out and ensures you're able to effortlessly sweep in a straight line. The fold up handle allows you to store the sweeper in an upright position, or hang on a wall, when storage space is an issue. Engineered Simplicity® is prevalent in the 950MS sweeper's designs.

This machine has a perfect 36″ sweeping path and is ideal for cleaning restaurants, service stations, convenience stores, and anywhere a maneuverable and convenient sweeper is needed to navigate through a multitude of obstacles!
HammerHead 950MS Features:
Perfect replacement for manual sweeping to cut labor costs
Cleaning productivity of over 39,000 sq. ft. per hour!
Large, non-marking rear wheels and front castor for enhanced mobility.
Collapsible handle for storage in small areas.
Compact design allows the HammerHead 950MS to navigate through areas that larger sweepers cannot.
Can be used for both indoor and outdoor applications.
No battery- saves you the trouble of recharging and maintaining a battery.
Light-weight design for great maneuverability, ease of operation, and convenient storage.
0%
← Click and Drag to Rotate →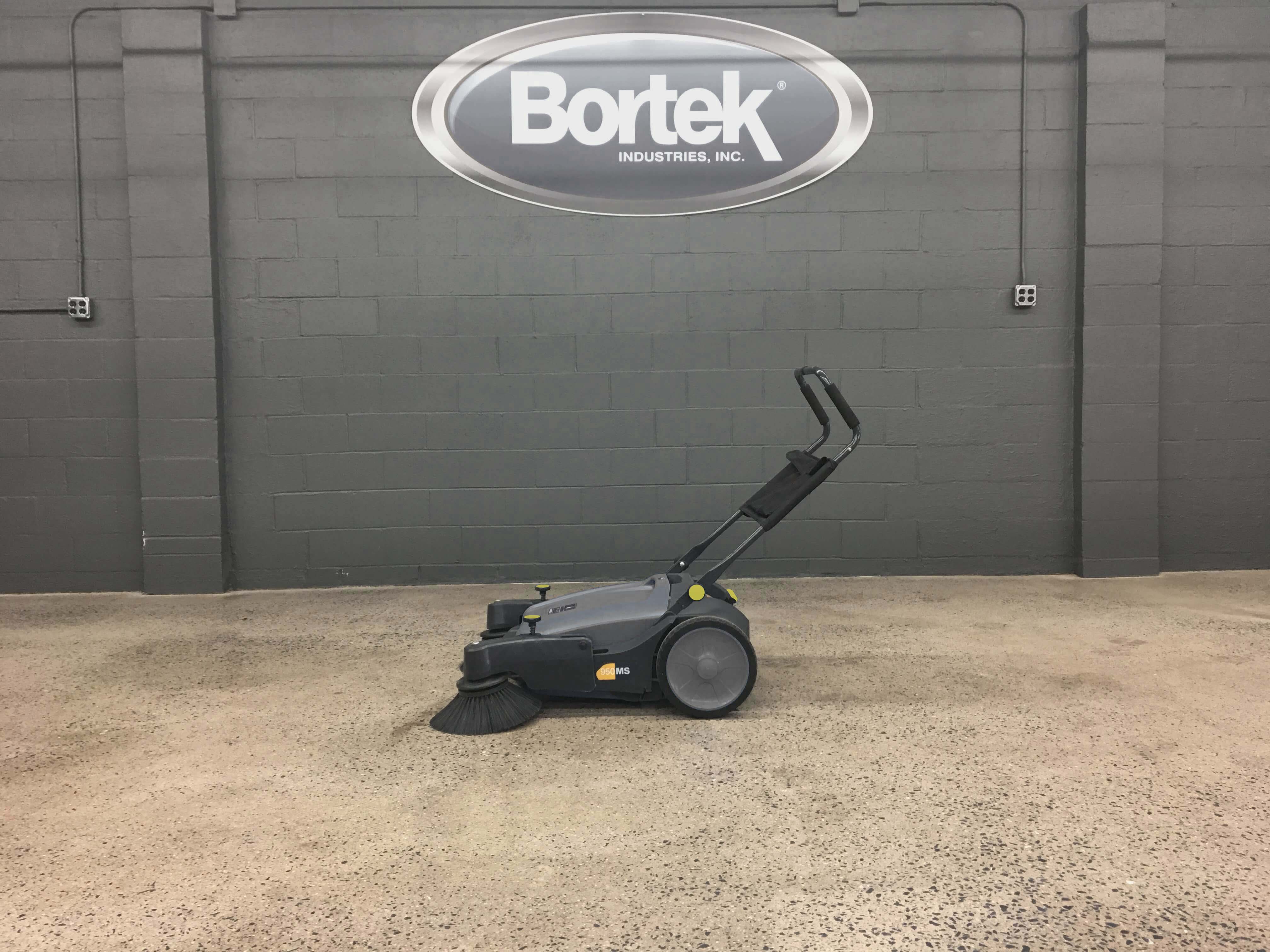 ↑ Click on the Buttons to see the Features ↑
Additional information
| | |
| --- | --- |
| Equipment Type | |
| Power Source | |
| Manufacturer | |
| Condition | |
| Application | Municipalities, Parking, Warehouse, Manufacturing, Food & Beverage, Healthcare, Government, Education, Hospitality, Retail, Cleaning Pros, Transport |
| Square Footage | |
| Surface | |
| Cleaning Method | |
| Cleaning Path | |
| Indoor/Outdoor Use | |
| OSHA HEPA Compliant | |