You're here for solutions, and we're here to provide just that. Here, we'll show you what our process usually is, depending on your needs. We've refined this process down to a science so you'll know you're getting the right cleaning equipment that will get the job done the way you need it to.
---
STEP 1: Site Survey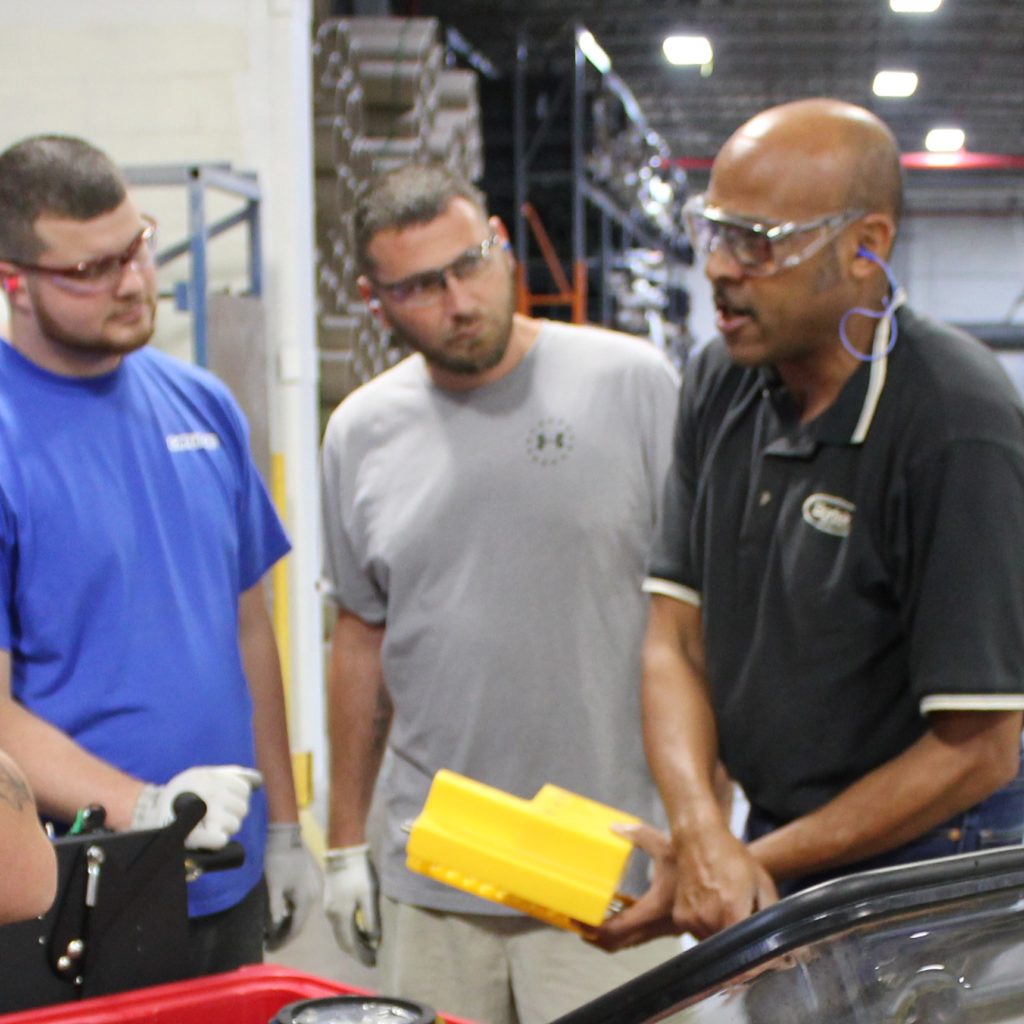 Here, we figure out all the basic details of what you're looking to accomplish. This step can be done in a couple of ways. We can knock this out in person and you can show us the environment you need to operate your cleaning machine in, what sorts of debris/fluids you're dealing with, problem areas around your facility, budget, and all you're looking to accomplish. This can certainly be knocked out with a few pictures and discussions via the phone, text, or e-mail, if that's more your style. Whatever works best for you.

During this phase, your personal Bortek representative will compile a list of their recommendations for you, with pricing. Here, you'll have a chance to ask any questions about said recommendations for any clarification. We love this part. Cleaning sounds so simple but there's a real science to it — the size of the tanks/hopper on the machine, the brush/broom composition, down pressure, fuel source, etc. all play a part to get you the clean you need.
---
STEP 2: Demonstration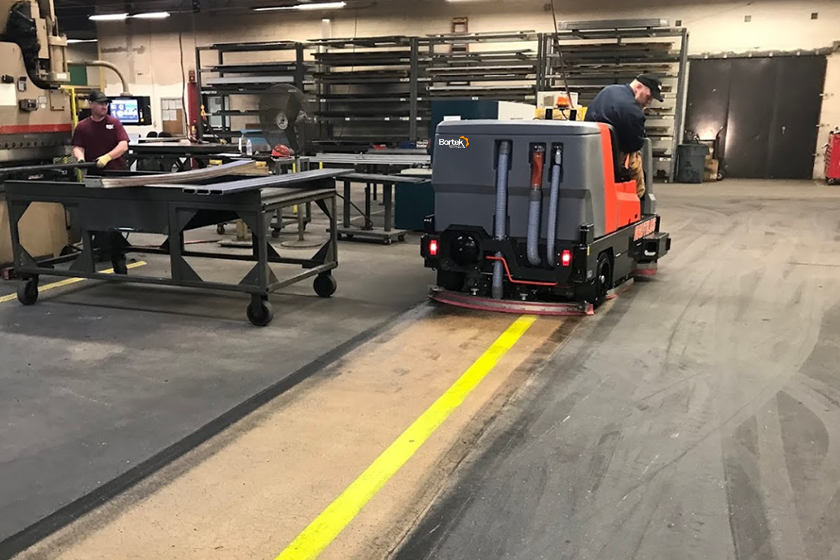 This is exactly how it sounds. Many folks opt for on-site demonstrations of our equipment to see exactly how these machines perform in their facility. Several even skip this step as they are shown that we take their cleaning needs seriously and our equipment performs at the levels we promise. At any rate, we'll work around your schedule and bring our recommended equipment your way. Here, you'll be able to see the machine, see all the unique features about it and how it maneuvers and cleans your floors to your expectation (and often, beyond!).

We're always excited to demo our machines. We're so confident in them and it's a lot of fun to show and teach folks about how we truly have your best interests at heart.
---
STEP 3: Delivery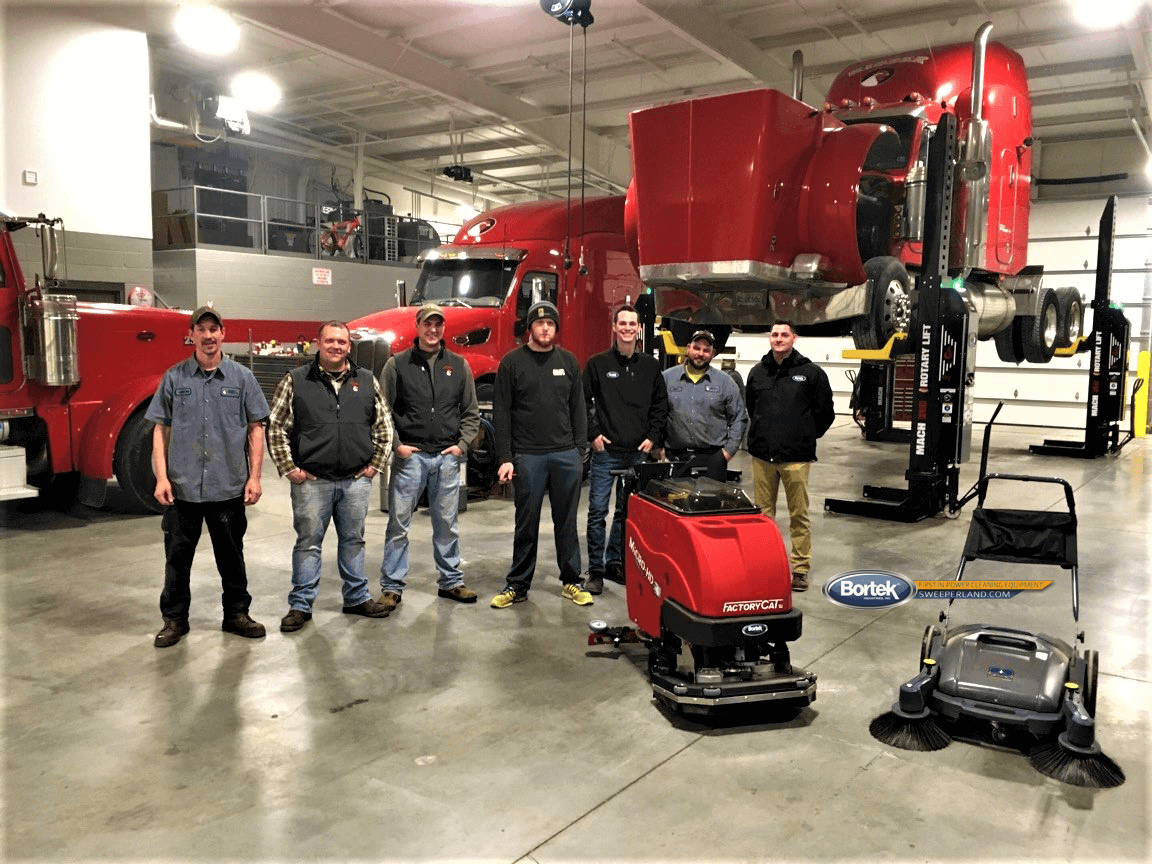 The day is finally here! You now have your machine being delivered to your facility and we're just as pumped as you are. Keep in mind, we don't just drop off the package and run. We physically bring in your new equipment, train any personnel that you want to have operate it, and ensure your team is ready to clean. This is an exciting day where we answer any additional questions that might spark in your mind during this process. We Know Clean. And now, so do you!
---
The whole purpose of this process is to be certain you're taken care of. Throughout our interactions, you'll be provided with an opportunity to get your hands on commonly replaced parts (i.e. squeegee blades, brushes, brooms, etc.) as well as Service, Planned Maintenance, & additional Parts Programs that will ensure your machine(s) always run at peak productivity and effectiveness. We're here to support you and make sure that you can count on Bortek to provide you with nothing but solutions!