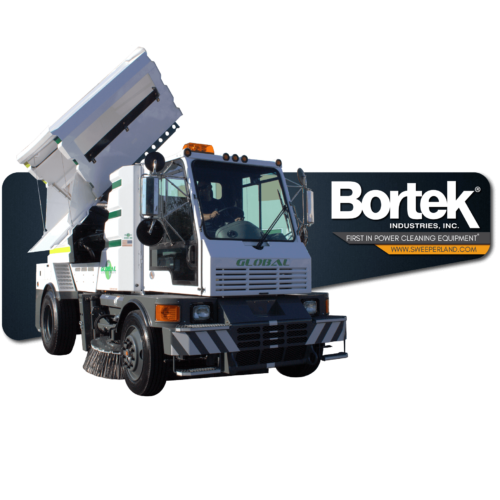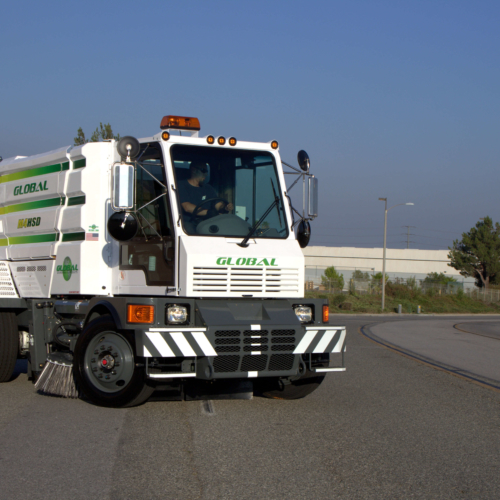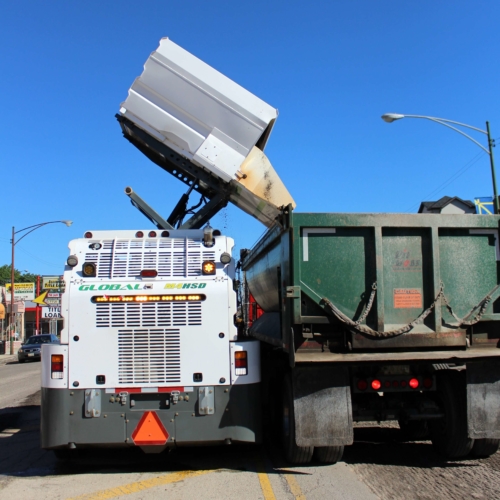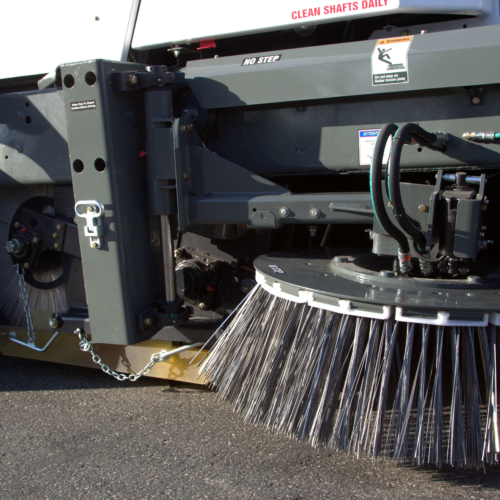 GLOBAL M4 HSD
PURPOSE-BUILT STREET SWEEPER, HIGH SIDE DUMP, CDL
▸ CDL Required
▸ Diesel
▸ Capable of 65 mph travel speeds
▸ 125″ Sweeping Path
▸ 5.6 yd3 Hopper
▸ 18.5′ Turning Radius
| | |
| --- | --- |
| 1 Day | $1,550 |
| 1 Week | $4,140 |
| 4 Weeks | $11,900 |
Please call
(800) 626-7835
for special pricing on rentals over three months.*
EQUIPMENT OVERVIEW
These street sweeper rentals are purpose-built and capable of traveling at highway speeds. Of course, they also provide the heavy-duty sweeping power you'd expect – up to an incredible 3 tons per minute of sand/gravel sweeping. With an effective dust control system, rearview camera, and tight 18.5 foot turning radius, you can't go wrong with a Global M4 Sweeper. Don't just push the dirt around; do the job right with a street sweeper from Bortek!
Unmatched Performance
We make sure that our rental models are less than three years old. Not only that, they're kept in peak condition by our own team of factory-trained technicians. We are cleaning equipment specialists, and we have the parts and tools on-hand to assure that our rental fleet always provides the best cleaning possible.
We Know Clean™
At Bortek, we specialize in cleaning equipment and supplies. Unlike jack-of-all-trades rental places, we know how these machines work on the most detailed level. This allows us to keep our rentals well-maintained, recommend the machines that are best suited for your situation, and offer knowledgeable support when you need it.
Safety & Operation Training
To get the best performance out of your rental, you need to know how to use it. We won't leave you hanging! We'll make sure you know the safest and most efficient ways of operating your rental machine.
| | Our Model | Comparable Model | Comparable Model |
| --- | --- | --- | --- |
| Make | Global | Elgin | Johnston |
| Model | M4 | Broom Bear | ES351 |
| Power Source | Diesel | Diesel | Diesel |
| Sweeper Type | Mechanical | Mechanical | Mechanical |
| Sweeping Path | 125″ | 120″ | 120″ |
| Hopper Volume | 5.6 yd3 | 4.5 yd3 | 4.5 yd3 |
| Turning Radius | 18.5′ | Unavailable | 18.6′ |
| Travel Speed | 65 mph | Unavailable | Unavailable |
*Prices listed on this page are estimates. Actual delivery charges will be quoted when the order is confirmed according to the rental location. Additional taxes and fees may apply. Rental rate covers the cost of normal wear and tear, excluding ground-engaging components. Any repair work required by physical damage sustained during the rental will be charged to the Renter at our regular service rates. Weekends and holidays are included in rental periods. One week rental periods are equal to seven calendar days. Rental machines displayed here may be substituted for similar models according to availability.