Benefits of Floor Mats
Decrease Cleaning Costs
Keeping a building clean is no small task – especially regarding its floors. The less floor cleaning is necessary, the better. A single pound of dirt tracked in throughout a building can cost upwards of $500 to clean up. Luckily, 85% of it can be contained with 15 feet of typical floor matting. It's better to keep the dirt in one area than to have it spread across the building.
Protect Floor Finish
So you've gone through the process of refinishing your floors and it looks fantastic. Great! Now you'll want to keep them that way. Floor matting can help by getting the rough grit and acidic soil off of shoes before they can start wearing away your finish.
Look Professional
Whether you're a retail store, office building, or college campus, the cleanliness of your facility will greatly affect its attractiveness to customers and employees. Keeping the floor clean ought to be a high priority for this reason alone. You can't reasonably make everyone wear slippers indoors, but putting down some floor matting is the next best thing.
---
Order these and many more sizes, colors, and products via

---
Surface With Purpose
1
Mat-A-Dor™
Scraper
This durable rubber scraper mat removes the majority of soil from the start with its cold-resistant, alkali-resistant "fingers". It even retains up to 1 gallon of liquid per square yard thanks to its beveled edge. It's perfect to use outside the door in high traffic areas.
Item #: MAFG62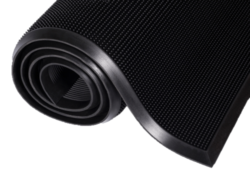 2
Needle-Rib™
Wiper/Scraper
Ideal for the low-traffic doors of a small business or side entrance, the Needle-Rib mat removes additional soil left over from the scraper mat with a surface designed for both wiping and scraping. It'll also grab residual moisture. The Needle-Rib dries fast and resists fading.
Item #: 40130121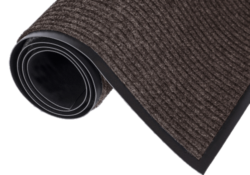 3
Wonder-Pro™
Wiper
Your first two mats got rid of the big stuff, but we're going for dedicated dirt domination here. Get whatever moisture and fine dirt is left with the Wonder-Pro's wiping-based cleaning design. No worries – it also resists fading, staining, mold, and mildew.
Item #: 401322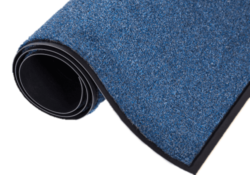 ---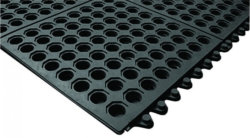 T32 Ultra Anti-Fatigue Mat™
• Lightweight.
• Molded-in connectors for easy, modular linking of mats.
• Holes for liquid drainage and debris.
• Rubber construction decreases fatigue of workers on their feet.
Item #: 4014019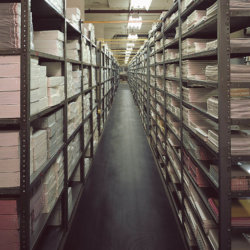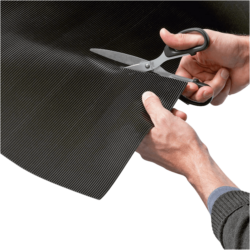 730 V-Groove Corrugated Runner™
• Add traction.
• Reduce noise.
• Protect floors.
• Put a barrier over cold floor surfaces.
• Low profile allows for trouble-free cart traffic.
Item #: 401400
Formatting Floor Matting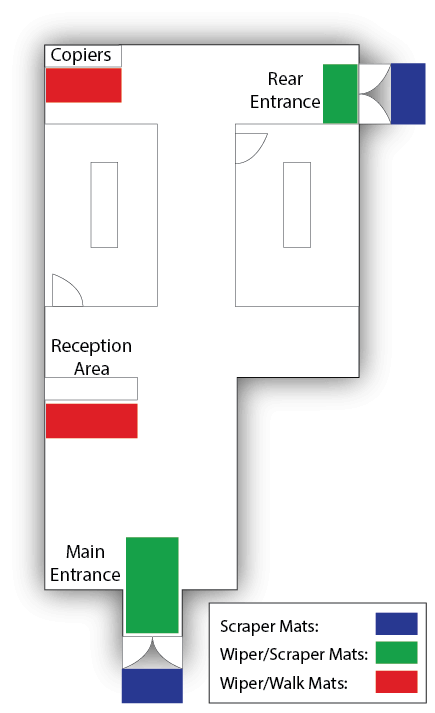 Product Catalogs
Industrial Floor Mats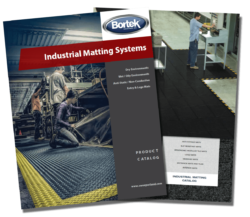 Crown Mats Catalog
M+A Matting Catalog
Durable Mat Catalog
Commercial Floor Mats
---
Order online and browse many more cleaning products via

Or Contact Us!