CleanStation Quad Model
The Quad Model epitomizes what CleanStation is all about. This is the complete cleaning solution system with the ability to fit up to four different cleaning products inside. Easily alternate between chemicals and automatically dilute as desired at the touch of a button. The middle section of the model also connects directly to a water line if you need to simply fill a mop bucket. The quad model is a huge time and money saver to simplify your cleaning program.
CleanStation Trigger Model
The CleanStation Trigger Model is simplicity in action. Don't worry about properly hooking up certain products to certain hoses. This model connects directly to the container and produces the same results as the other models. It is the perfect low-cost solution for easy dilution.
CleanStation Single Model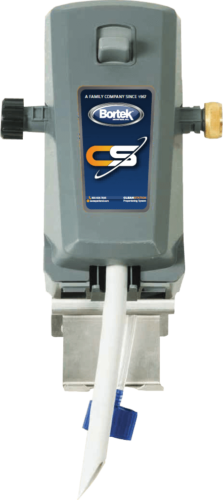 Think the Quad Model is unnecessary for your cleaning needs? The Single Model fits one cleaning product inside and saves you important storage space. This model can be daisy-chained with multiple Single CleanStations if you decide you need more down the road (as seen. Flexibility and effectiveness is combined into one!