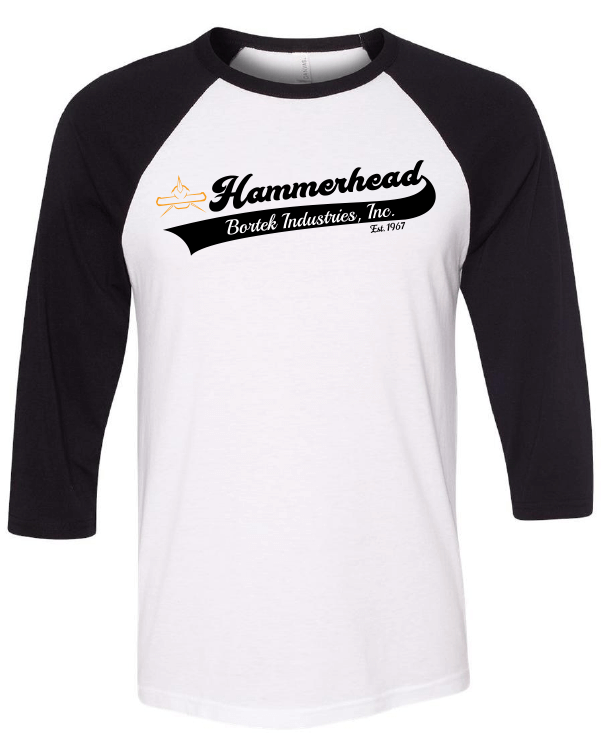 We all know and love Jay. This guy always has a smile on his face and is always ready to tackle the task at hand. As you are no doubt aware, Jay was diagnosed with Hairy Cell Leukemia (HCL) and is currently undergoing chemotherapy to fight this disease. It's an uphill battle but rest assured, there is a high rate of long remission after treatment of HCL.
This brings us to the now. We've designed a 3/4 Sleeve Baseball-style Team shirt for Jay and are offering it to you for purchase. 100% of the proceeds will be going to Jay and his family while they go through this financial, physical, and emotional struggle.
On top of the funds that are brought in from the shirts, Bortek will also donate $10 for every shirt that is purchased! We're certain they could use a boost and we're going to do what we can to do just that. Be sure not to leak to Jay what we're all trying to do for him!!
We've got a multitude of sleeve colors to choose from for purchase below. Just fill out the form below and press "submit." We'll handle payment just like we did the Community Service Team Shirts awhile back. Basically, we'll reach out to you individually for payment. Once we get that all squared away, we'll hand over the goods! [ps2id url='#Specs' offset='175′]Click here for pricing and shirt specs![/ps2id]
You have until January 5th, 2018 to place your order! Thank you so much for participating in this effort!!
[contact-form-7 404 "Not Found"]
Prices by Size: [ps2id id='Specs' target="/]
XS-XL: $15/EA — 2X: $17 — 3X: $19 — 4X: $21 — 5X: $23 — 6X: $25
Once January 5th hits, we'll be placing the full order with our local supplier. Expect to get your shirt 1-2 weeks after then, depending on how backed up they are from the holiday season! We'll keep you posted until then!